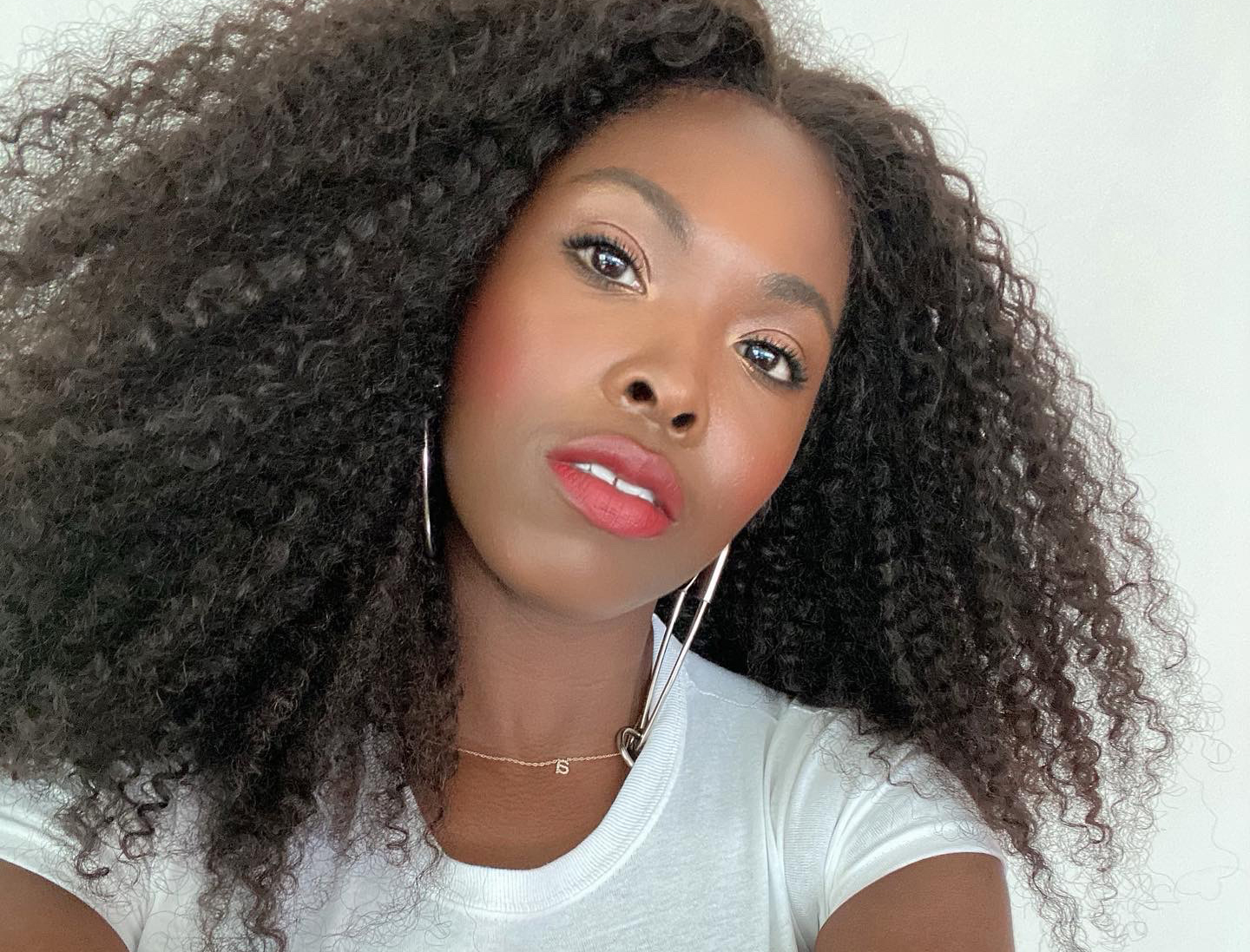 THE BEAUTY CLOSET QUESTIONNAIRE
Blowouts, Box Braids, and More from One of the World's Most Inventive Hairstylists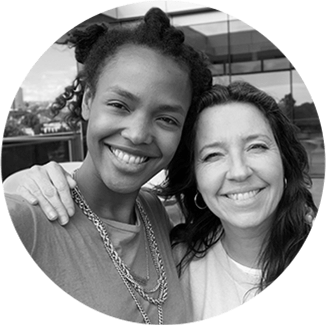 goop beauty editors Jean Godfrey-June and Megan O'Neill love to ask—and answer—questions. On their podcast, The Beauty Closet, they're doing both. To familiarize you with each week's guest, we came up with a goop beauty (and life) questionnaire.
THIS WEEK WE'RE TALKING TO:
Lacy Redway, top hairstylist
Lacy Redway is the woman behind some of the most famously gorgeous hair on the planet: tennis champion (and world's highest paid female athlete) Naomi Osaka's epic cascade of fluffed-out curls on the cover of The Wall Street Journal, Anne Hathaway's stick-straight look at last year's Golden Globes, Zazie Beetz's fanciful box braids at the Toronto International Film Festival premiere of Joker. Redway's skill sets her apart, but the fact that she focuses her incredible imagination on all hair textures—from kinky and coarse to straight and fine—is what makes her one of the most sought-after talents in high-fashion hair.
It's a world that's been dominated by white men, who more often than not don't know how to braid or work with textured hair types. "For so long, women of color have been told that the way their hair grows out of their head isn't special, or professional, or red-carpet worthy," Redway told us on the podcast, which is chock-full of her electric wisdom on everything from hair to institutional racism and sexism. "It's been nice to change that narrative."
LISTEN NOW
Together, we talked about how key the ability to read the room can be to success, how being an immigrant shaped her, and why veering off the expected path can actually boost your confidence and help you blossom professionally. She also gave us brilliant tips on how to get shiny, healthy hair at home; the best way to blow-dry (and why you should never do it in the bathroom); and so much more.
We wanted to listen to Redway's hair and career advice all day long, but we settled for squeezing a little more out of her via the goop beauty questionnaire.
First job?
Hair! In middle school, I started doing my classmates' hair.
Quarantine date-night makeup and hair look?
Take a cute scarf that you have lying around—it doesn't even have to be for hair—and get creative. Tie it around your head and pull your hair up into a cute topknot.
Favorite way to wear your own hair?
I love it big, out, and natural.
Currently in your goop shopping cart?
A lot—all of this:
Essential clean beauty and grooming products?
The repair serum and radiance oil from True Botanicals.
goopiest moment?
I burn a ton of palo santo and sage at home, and when I'm traveling, I carry sprays in my kit to cleanse the energy of the my hotel room. I'm really having a protecting-my-energy moment. Every day, it seems, I'm enraged by something terrible in the news, and being a Black woman makes me especially sensitive to it. I don't have any more energy to place on things that don't serve me, whether that's friendships, clients, or Instagram, which can be so toxic.
Go-to weeknight recipe?
I have an eight-year-old, so typically I'm cooking for his taste buds. He loves pasta, so I do a lot of spaghetti and lasagna. I might eat something separate because I'm on a health kick. I'm Caribbean, so I love brown stewed chicken and curry chicken.
You wouldn't show up to a job without?
My hot tools. Sometimes you can't find the right curling iron or the flatiron you need. But I travel so much that I've learned to make almost any type of product work for me. The secret is in my fingers—the tools and products help, but they don't build the hairstyle for me.
Blow-dry or air-dry?
Depends on the hair type. If you're looking for a blowout…do it! For me, it depends on where I'm going and how much time I have.
Favorite hair oil?
I love to create my own with jojoba, avocado, and coconut oils and shea butter that I melt down. I might put a little bit of peppermint in there, too, to help open up pores and create that refreshing feeling.
Face oil or face cream?
Oil.
Bath or shower?
I love baths. But I'm a working mom and don't always have time for myself, so I end up taking a lot more showers. Whenever I travel for work, I try to stay at hotels with tubs in the room, and that's my treat to myself.
Lipstick or lip balm?
I love a really bold lip, like red or fuchsia. But I'm honestly a lip gloss girl. Lip gloss every day—I keep one in my car and one in my purse.
goop picks
Glowy-skin trick?
Dab a little clear gloss on your eyelids, cheekbones, and Cupid's bow and through your eyebrows.
Favorite workout?
I have a personal trainer, who's taught me how to target and strengthen specific muscles, which is amazing. It's been super important to me to support Black-owned businesses, so I'm wearing workout clothes from Waste Your Waist.
Favorite style you've given someone else?
I love collaborating with all my clients—we do so many amazing things together. But one of my all-time favorites is Tessa Thompson's super long braid for the Met gala. It looked like a whip to go with the theme that year.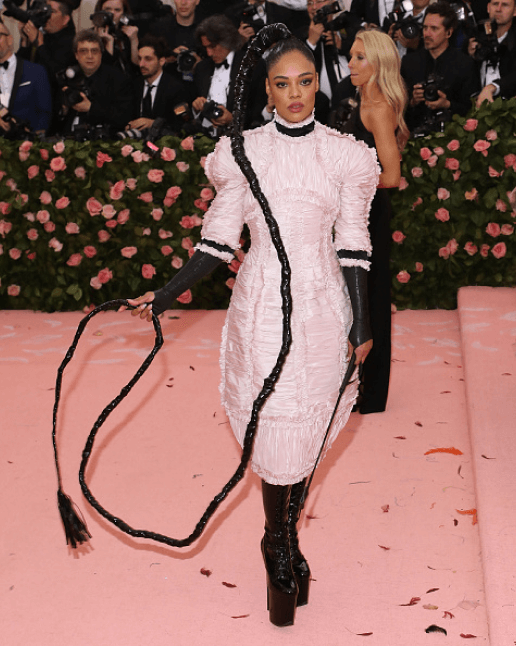 Last time you wore sunscreen?
Today! Even though it's raining. Protecting your skin should be an everyday thing, not just something for the beach. Women of color forget that we also have to protect our skin from the sun.
Most comfortable shoes for work?
Cool sneakers. I have this pair that's a Nike and Comme des Garçons collaboration that I love.
Proudest moment?
Giving birth to my son. I'm just proud he chose me to be his mom. He's the best part of me.
Perfect Sunday afternoon?
My son and I are at home in sweats, I have my hair in a bandanna, and we're sitting on the carpet playing games—Candy Land, Uno, Monopoly, the ones I grew up with. I also clean and cook on Sundays and listen to loud music while I do it.
What would you put on your neon sign?
Sis, trust your journey.