How to Make Your Hair Color Last
Written by: Brianna Peters
|
Published on: June 15, 2021
|
Updated on: June 15, 2021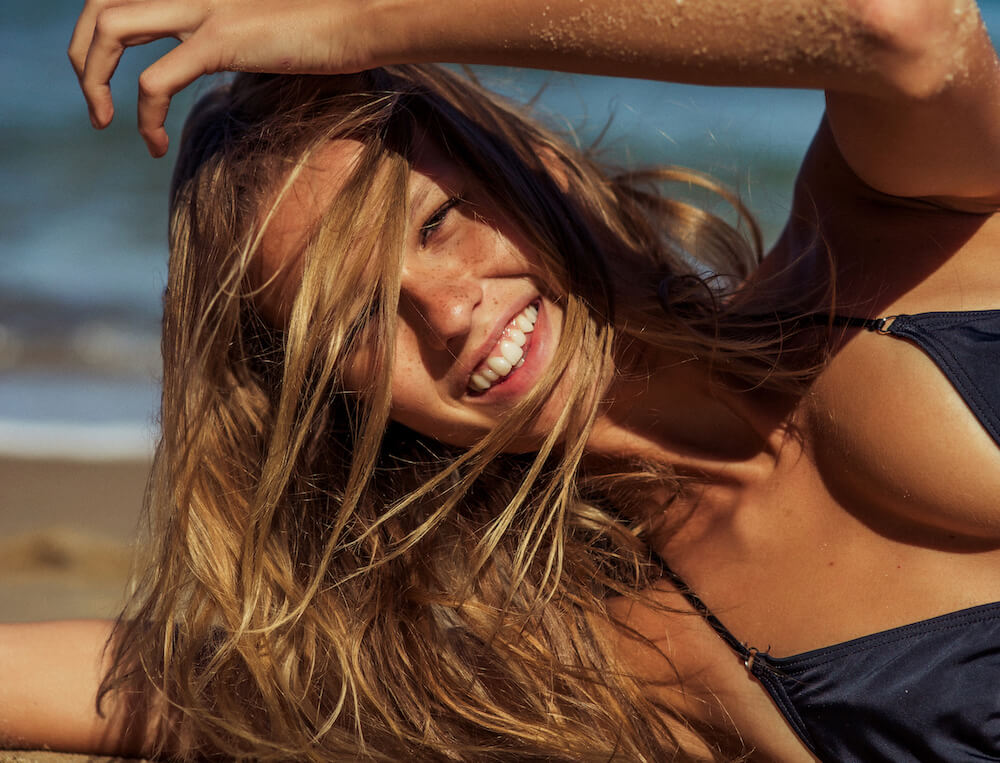 Photo courtesy of Nat Lanyon/The Licensing Project
In partnership with our friends at Christophe Robin
Everything from the ingredients in your conditioner to the temperature of the water you wash your hair with makes a difference in the way your hair color looks (and lasts). The right color is of course key, but whether you're maintaining highlights, covering grey, fixing roots, or changing your shade entirely, the idea is to keep your hair silky, shiny, vibrant, and healthy-looking throughout the process, with the side benefit that you may even need to color less often.
Because hair color can contain some of the most potentially harmful-to-health chemicals in the beauty industry, when you do more maintenance and color less often, the benefits extend past the money and time saved and even past the potential damage to your hair—you also expose yourself to fewer chemicals overall.
Our favorite at-home temporary color—it's from French hair-color star Christophe Robin—sidesteps most hair-color problems: It's made without PPD, one of the most common—and potentially most dangerous—chemicals in hair color, and it also contains no bleach, so you avoid the typical damage that overcoloring incurs over time. (Even brown and black hair color often contain bleach, which, used over and over, contributes to frizzy hair texture, broken ends, brassiness, and more.) The formula also blends imperceptibly, looks as natural as the color Robin would give you if you flew to his Parisian salon, doesn't smell, lasts for seven shampoos before fading, comes in four shades, and feels more like a hair treatment than hair color.
Top LA colorist Tracey Cunningham has just come out with a brilliant new book, True Color: The Essential Hair Color Handbook, which is full of tips for keeping any hair type with any sort of color gorgeous, shinier, and brighter for longer. If you color your hair, you've got to get it; we've cribbed a few of her best tricks from the book here, but the whole book is invaluable, not to mention sharp, funny, and full of great hair inspo.
HOW TO CARE FOR YOUR COLOR SO IT LASTS
The less you wash your hair, the less chance it has to fade. Cunningham recommends leaving at least a day or two in between washes and using a great color-safe shampoo. "The natural oils from your scalp will condition your treated hair," she writes. "If you wash it too often, you won't get that benefit." Look for a clean, super gentle, ultramoisturizing shampoo. And the temperature of the water you use makes a huge difference, too. Cunningham advises washing in cool or lukewarm water: "Super-hot water can open the cuticle of your hair shaft and allow color molecules to escape," she writes.
CONDITION LIKE YOU MEAN IT
Just as the natural oils from your scalp keep your color looking great close to your roots, rich conditioners can do the same for lengths and ends.
THE RIGHT TOWEL TAKES CARE OF YOUR HAIR
"Microfiber towels can also reduce frizz and breakage," writes Cunningham. "I particularly love the ones made by Aquis." What's amazing about the Aquis towels is that they dry your hair faster on top of improving the texture and look of your hair overall.
MOISTURIZE WITH WEEKLY MASKS
We asked Cunningham about at-home hair treatments as she rushed around her ever-more-packed salon. In short: She's a fan. "I tell clients that they have to use conditioning masks and treatments, and if they come back to me without having done them, I tell them it's sort of like taking vitamins once you get sick," she says. "It would help you more if you took the vitamins before you got sick."
FIND YOUR BEST COLOR
In the salon: Bring in a baby or childhood photo of yourself as inspiration for your hair color, writes Cunningham: "It's a guaranteed way to get a color that you know looks amazing on you because nature made it that way to begin with." The book is full of baby photos from her celebrity clients, as well as her own hair icons—all amazing for inspiration.
At home: Go one shade lighter than you think you want, even for root touch-ups. Otherwise, Cunningham writes that people's hair often comes out darker than they expect: "The hair around your face at your hairline grows in lighter and holds color differently than the rest of your head, so buy a shade even lighter than the one you're using for your base that's reserved solely for your hairline."
YOU CAN DO YOUR ROOTS AT HOME
Roots are easy to do at home, and Cunningham thinks touching up only your roots or greys—and leaving the rest of your hair alone—is the best strategy, allowing for longer times between appointments at the salon, while leaving the harder stuff like highlights and allover color to the professionals. "When you're touching up roots, you want to color only within the line of demarcation," she says of the spot where your color-treated hair meets your new growth. "Otherwise, you're coloring over color, and it can get darker or give you 'hot roots.'"
PREVENT FADE AND BRASSINESS
All hair color loses its initial vibrancy and fades eventually, but you can stave off the inevitable with Cunningham's tips.
1
USE HOT TOOLS SPARINGLY
"Flat irons and curling irons fade color," writes Cunningham. "If you're using them without a great heat protector and on bleached hair, you're basically begging for breakage."
2
MINIMIZE SUN AND CHLORINE
Hair is porous, just like a sponge. Anytime you're in a chlorinated pool (chlorine is essentially bleach) or out in the sun, protect your hair just as you would your skin. "There's no such thing as sunscreen for hair," says Cunningham. "I tell clients to put some leave-in conditioner in their hair when it's dry or soak it with water first and put it up." We also love a wide-brimmed hat.
3
WATCH YOUR WATER
Different cities have different minerals in their water, making it hard or soft water, which can absolutely affect the color and texture of your hair. "Your hair can't do magic tricks on its own," says Cunningham. "If your hair suddenly goes from white to green, it's probably your water." Calcium in the water can make hair look darker, magnesium combined with calcium creates lime scale that sticks to hair and can affect your texture, iron makes hair look brassy, and copper can oxidize and build up in the hair shaft, turning blonde hair green. Cunningham likes showerhead filters to help reduce the effects of minerals on your color.
We hope you enjoy the products recommended here. Our goal is to suggest only things we love and think you might, as well. We also like transparency, so, full disclosure: We may collect a share of sales or other compensation if you purchase through the external links on this page.