How To Get Perfect, Beachy Waves

Despite having a job where I am meant to be presentable in public, I am wholly unskilled in the arena of doing my hair and makeup. I work with a fantastic hairdresser here in London, George Northwood (who also does hair for people like Alexa Chung and Rosie Huntington-Whitely), who offered to demonstrate how DIY hair is not as tricky as we think.
Love, gp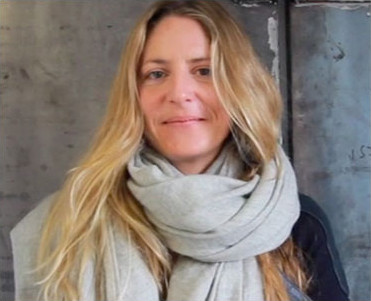 Amber has long, straight hair with some waves, so for her, George went for tousled, beachy waves.
Watch the video and read the step-by-step instructions below to learn how you can get the same hairstyle at home:
---
A step-by-step guide to getting these beachy waves at home:
Each step is listed with the professional tools and products that George used underneath.
Step 1
Let hair dry naturally, keeping any natural wave or movement.
---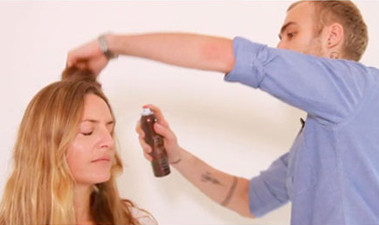 Step 2
Spray hair with a heat protecting spray.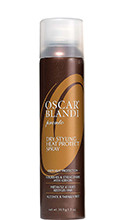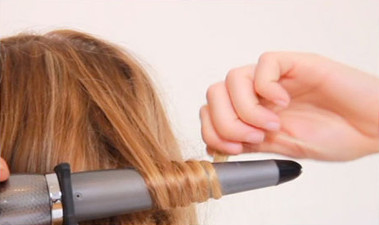 Step 3
Turn on the curling iron and make sure it's on a high heat. To get big, loose beachy curls, use the thicker part of the curling iron to coil your hair around. Take a random section of hair which requires a wave about an inch wide and coil it around the iron.

---
Step 4
Hold for a few seconds and then pull the hair gently off the curling iron. Keep going, until you've gotten all the hair that's visible in the front curled. Leave some of the hair on the back of your head as you don't want a full head of curls, and this gives it a more laid back feel.
---

Step 5
George finishes off with hairspray, spraying all around from a few inches away, scrunching the waves to give texture and hold.
---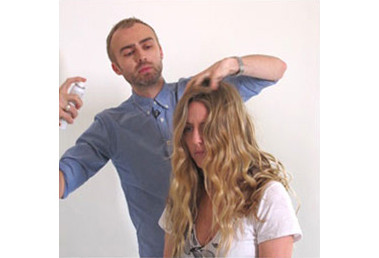 Step 6
After a day or two, spray with dry shampoo at the roots from about 10 inches away.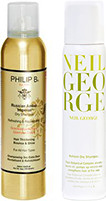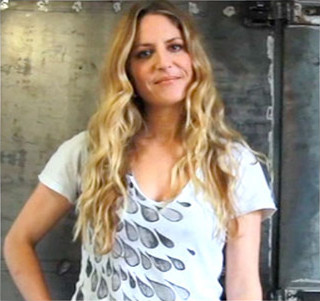 ---
To make a loose bun that won't ruin your beachy curls…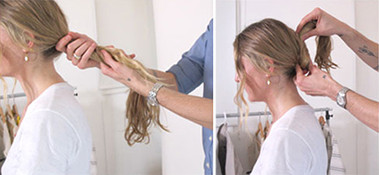 Step 1
Hold your hair in a ponytail. Twist the ponytail from the top to the bottom and then coil it into a bun.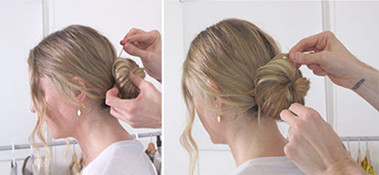 Step 2
Use three hair pins to hold the bun in place. Push them in at three separate spots on the bun; use hairpins that are close to your hair color so that they'll disguise well.
---
The products George used for Amber's beachy waves are:
To get the look
---
Goop would like to give a very special thank you to George Northwood
Videos: Shot and edited by Nicky Woodhouse
Makeup: Florrie White at D+VManagement
Related: Hair Products For Beach Waves