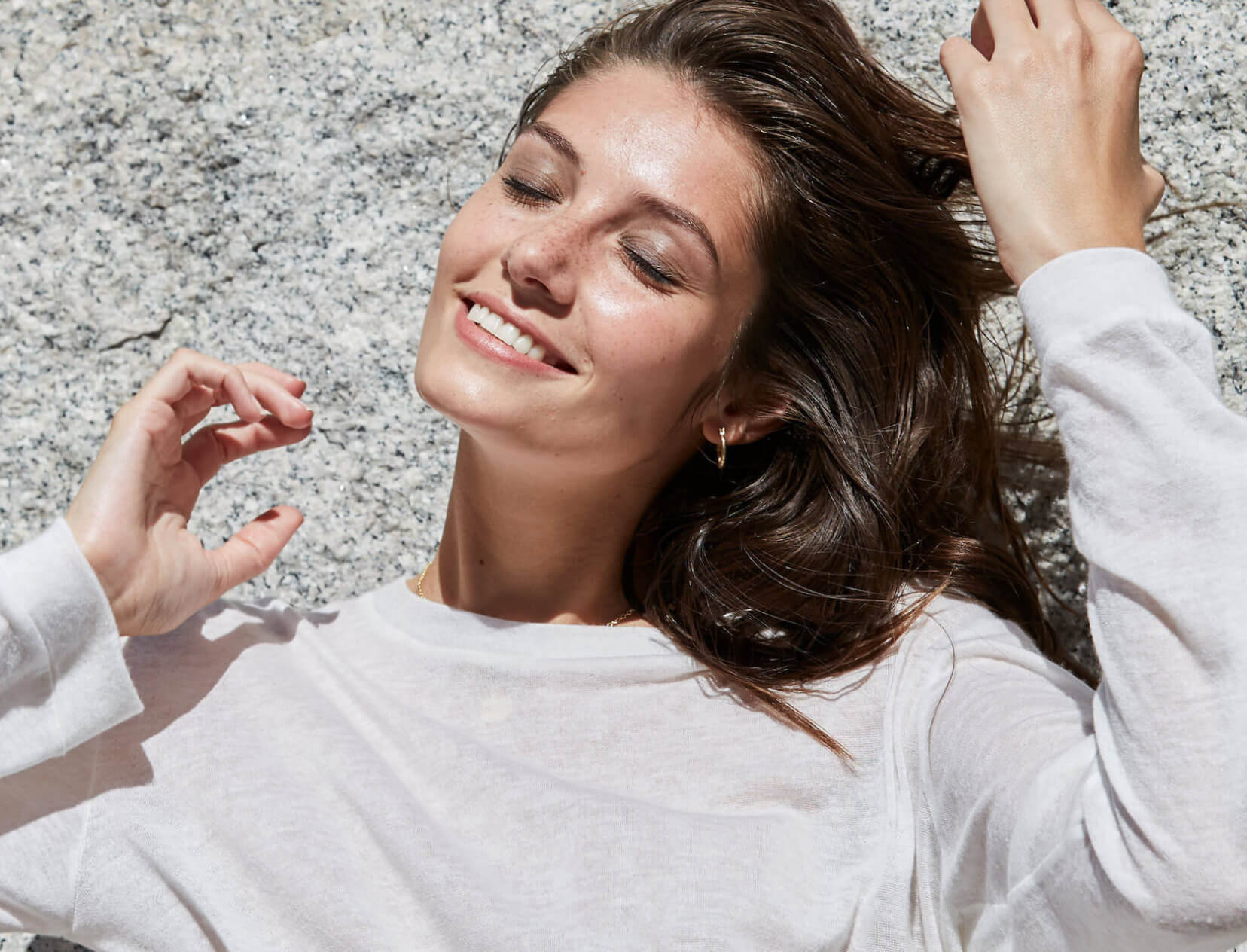 8 Ways to Get Shinier,
Healthier-Looking Hair
No matter what your hair type, how you treat it at home—with clean treatments, masks, serums, and deep conditioners—can make a huge difference in how it looks and feels. Even professional hairstylists can tell: Garrett Markenson, an LA stylist and the founder of Valley Studio and the clean hair care line Reverie, notices which of his clients do regular scalp treatments at home. "I see a big effect on how their hair looks and behaves," he says. Whether you're looking to repair heat-styling damage, increase shine and bounce, or balance your scalp for overall healthier-looking hair, these are the at-home treatments everyone's talking about—and that really work.
Markenson's own botanical scalp treatment has become something of an internet sensation; he says he's his own best client and jokes that his brother's (untreated) hair hasn't fared as well as his. "We want to take care of the skin on our scalp because, over time, environmental stress and aging can cause it to weaken, just as skin anywhere on the body does," he says. "That can leave our hair looking dull, flat, and less lush."
The world has caught on, and scalp treatments are suddenly everywhere. At the same time, masks, hair serums, and conditioning treatments designed to leave hair shinier, softer, and more manageable are at least as powerful as their salon counterparts, and there's even a brush that manages to approximate the salon head massage—heaven.
A NEW, SAFER SALON OPTION?
At Mèche Salon in Beverly Hills, we recently discovered an amazing new option for smoothing and defrizzing hair that looks and feels fantastic—and lasts for six months. Traditional salon straightening systems and keratin treatments like the Brazilian blowout can depend on chemical reactions that produce, among other toxic substances, the known carcinogen formaldehyde. The new treatment, Pura Luxe, claims to deliver similar results without the toxic fumes. Shiry Raz, the founder and CEO of Pura Luxe, explains that traditional keratin straightening treatments sit on top of the hair; when heat is applied, a chemical reaction occurs that smooths the hair but also releases fumes. Her formula, she says, penetrates the hair, rather than sitting on top of it. "We rinse before we apply heat, so there's nothing to produce fumes," she says. Another benefit: You can color hair the same day if you like. "With a traditional keratin treatment, you can't put bleach on the hair afterward, because the bleach strips away the keratin on top of the hair," says Raz. "You don't have those issues with this treatment." Word has gotten around LA fast; so far, the treatment is offered in about ten salons around the world.