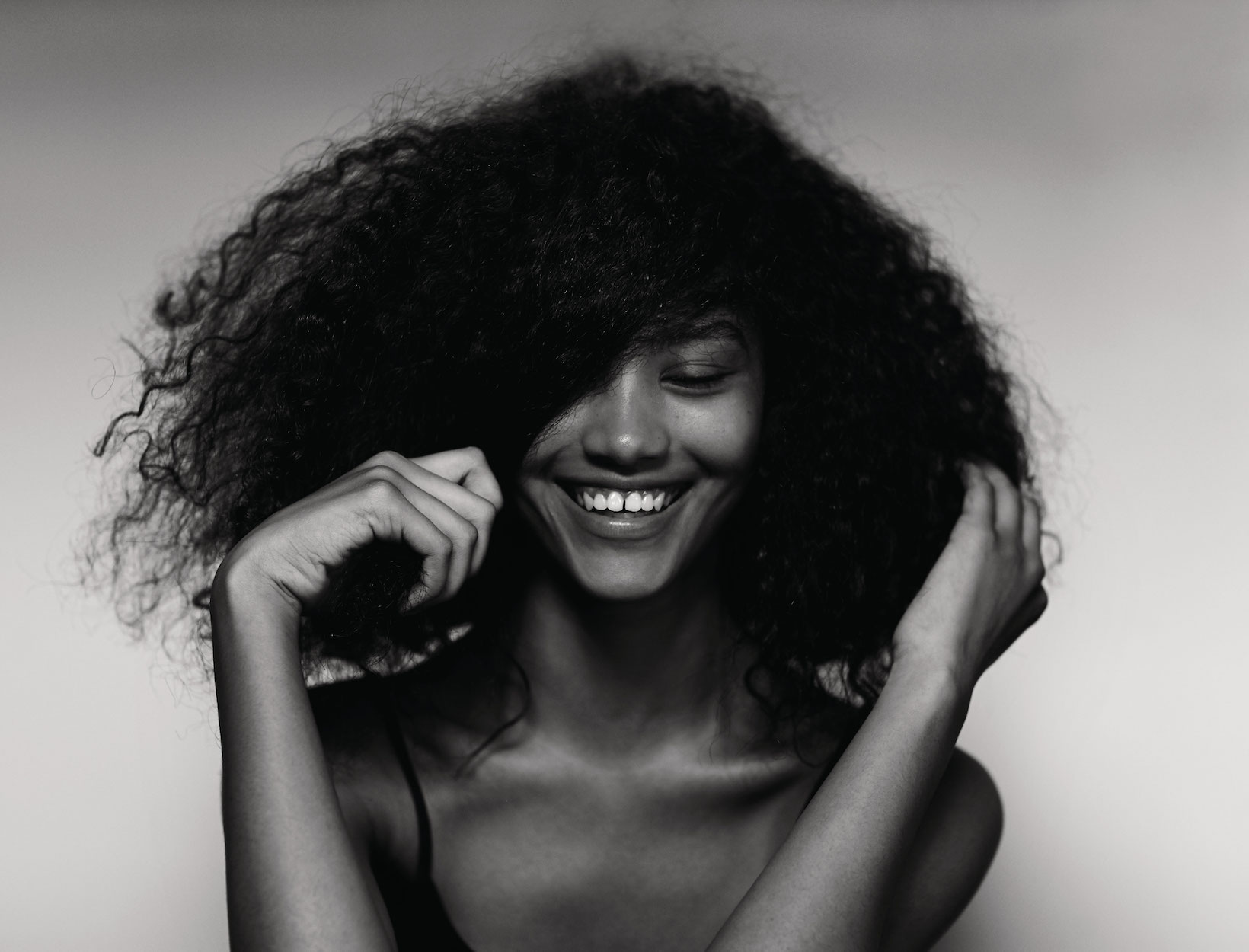 MEGAN TRIES IT
The Genius Overnight Secret
for Smooth, Healthy Hair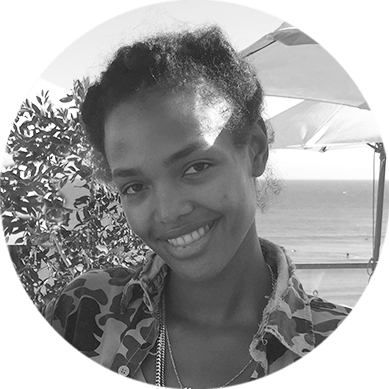 Megan O'Neill is the senior beauty editor at goop. Which is another way of saying she has a passion for clean products, loves anything that reduces stress, and will happily guinea pig herself in the name of wellness.
I used to straighten my hair with chemical relaxers that regularly burned my scalp (and, though I didn't know it at the time, also left a trail of hormone-disrupting chemicals in my body). Then I bleached my curls Tilda Swinton–white, which led to a loong post-bleach grow-out period involving cowlicks sprouting from my head at unlikely angles. It's taken me years of burns, breakage, and more breakage to figure out that I love my hair most when it's curly, twisty, floaty, deep brown, and completely natural. And I've found a way to keep it like that much longer than I used to be able to.
Anyone with curly hair knows that it can be drier than dry and vulnerable to breakage. It's also more porous than straight hair, which means Frizz City whenever there's so much as an iota of humidity in the air. But for any hair type, it's the hours spent sleeping on a cotton pillowcase that can really mess things up: more frizz, breakage, and often the total disintegration of the style you had the day before. My friend Brooke gets a blowout once a week for $45, and she despairs over her hair after about the third morning. "I always end up having to wash my hair and start again because it gets rumpled and out of whack," she complains. (I sent her this video on how to do a professional-level blowout yourself, and it's changed her life and saved her the $45 a week.)
It turns out a solution that black women have used to protect and preserve their hair and minimize breakage for…ever is an amazing strategy for anyone, no matter what their hair type. The secret is wrapping your hair before bed.
My mom attempted to teach me to wrap my hair in a silk scarf at night when I was little, but I was a gleefully careless kid; there was no way. But this silk cap/bonnet that looks like a cross between a retro bathing cap and a chic witch's signature accessory has an arty kind of Instagram coolness that gets me excited to try wrapping again. It's more of a sleeve than a hat—both the top and the bottom are open. You slide it over your head and then tie it at the top to secure it. It takes approximately two seconds to put on and zero effort or skill—but the payoff is really pretty spectacular.
The smoothing, defrizzing effect of a night wearing the cap is downright incredible. It allows the nourishing hair oils and leave-in creams I smooth in every night to stay in my hair to soften it (instead of sinking into the pillow). In fact, I need a lot less cream and oil since I've started using the cap.
Brooke reports her blowout lasts three days more if she sleeps in the cap, and it's been game-changing for my curls, which emerge every morning lush, smooth, and frizzless. I've also noticed a change in my skin. The blemishes that crop up on my cheeks and around my hairline have decreased dramatically. Maybe it's because my pillow is no longer saturated with oils and leave-ins, which can definitely clog pores when your face is pressed against them all night. (My hair isn't touching my skin at night, either.)
I'm late to the hair-wrapping party, but I couldn't be more on board at this point. I'm even tempted to waltz out and wear this thing to an event one night, Insta-ing furiously.