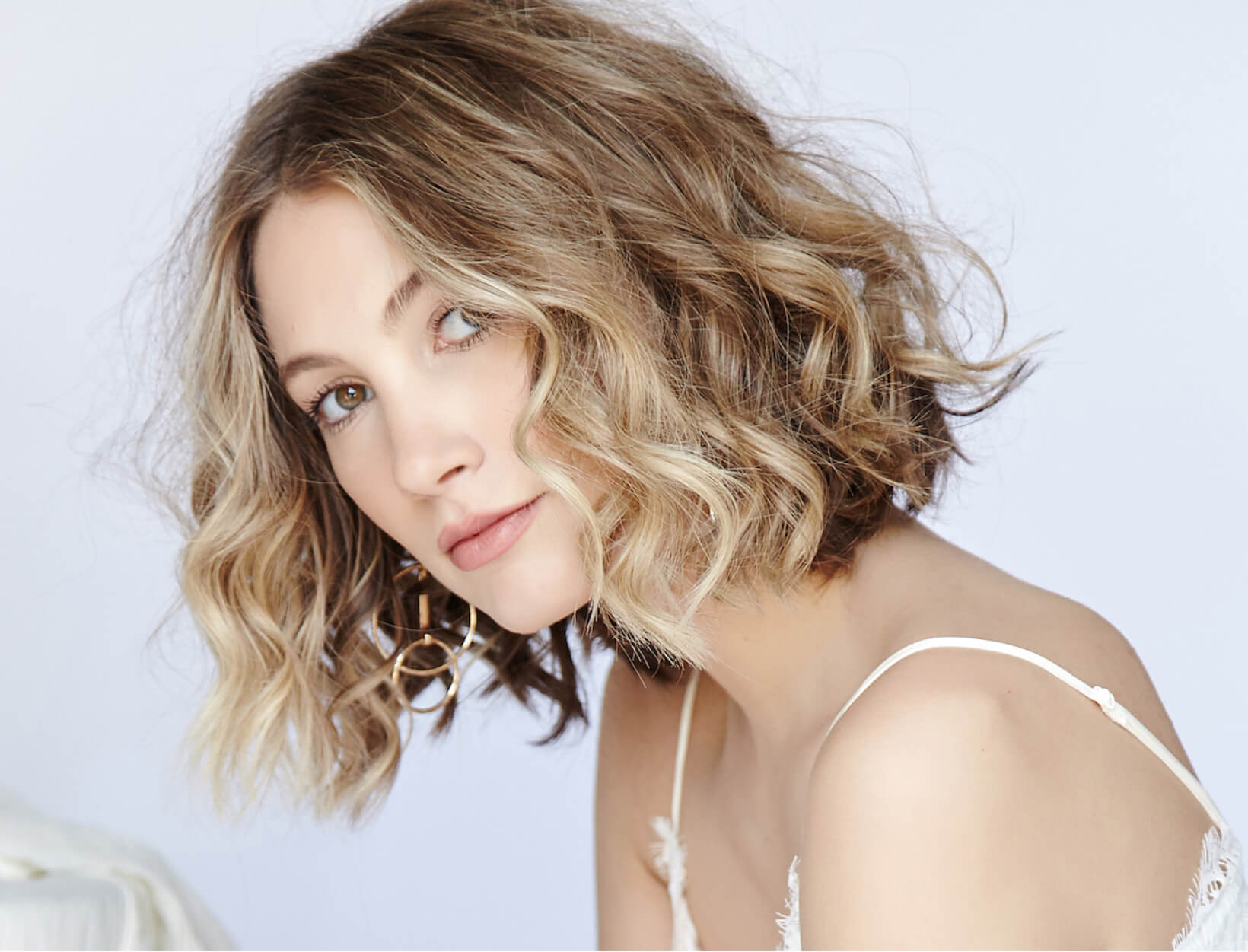 How to Get a Great Haircut—and Keep It Looking Amazing
You know when it's time for a haircut—unless you don't: One goop staffer's hair had gotten so long that her hairdresser snapped four inches of split ends off the bottom even before sending her for a shampoo, while another arrived for a cut only to be refused. "My stylist said, 'No, your hair's really good right now, and you'd be crazy to cut it,'" says the staffer with a laugh.
Was it really the cut? Or the amazing curl cream she'd put through the ends that morning? Or the shampoo and blow-dry she'd done the night before? "Actually, it was the cut," she says. "It lasted for another four months! Though I do think amazing products—and a great blow-dryer—made it last longer."
Once you've decided to go for it, though, the real decision-making begins: How much to cut? How do you get rid of split ends? Should you color? What style? And most important of all: Which stylist?
STEP 1: FIND THE ONE
New York hair guru and salon owner Frédéric Fekkai says referrals are ideal—but that further research is usually worth it. "If you see someone with a style you're interested in, reach out and ask who their stylist is. But then research: Check the stylist's website or social media to see if they are aligned with the things that are important to you: culture—sustainability, clean formulas—aesthetic, style, and ethics."
Legendary stylist Harry Josh advises never going to someone new for a drastic change. "Let them do a trim and get to know you and your hair first," he says.
Perhaps most of all, find someone who loves their work. "I think a relationship with your colorist or stylist can be so important—like a therapist almost," says top colorist and Paris salon owner Christophe Robin. "As a colorist, I can enhance someone's features by simply playing with light and contrast. I can make a person walk differently because they're more confident with a fresh hair color. It is such a joy!"
STEP 2: BRING PICTURES
"Before you go to the salon, cut out or save pictures on your phone of both things you like and things you really dislike," says Robin. "It makes it easier to communicate with your colorist or stylist. A talented person can work with that photo to create a version that fits your face and lifestyle." That said, stay true to yourself. "Embrace your personality," says Robin. "Wanting to look like someone you are not never works."
"Pictures are essential," agrees Fekkai. "They help the stylist visualize your idea in a way that words cannot. Social media delivers a large library of styles, so you can get quick feedback and can better assess your stylist's abilities."
STEP 3: LISTEN FOR QUESTIONS
A stylist should really look at you—and listen to you. If you're not feeling this sort of attention, it's not the right match. "They should ask you questions about your lifestyle, changes in your life, and the goal of the new haircut," says Robin. Fekkai recommends asking for the stylist's thoughts about your hair type to see their level of comfort and experience working with hair like yours. "Is it curly or straight, thick or thin? How do you style it?" he asks.
When training colleagues, Fekkai tells them that being a good listener is paramount. "Don't put your ego and your ideas up in front is what I tell them," he says. "I'm sure you have a lot of ideas, but who cares right now? Listen and observe. Use your eyes to really look at your client. Look at their height, their body language. Look at their proportion. Touch their hair and find out what type of texture it is."
STEP 4: DON'T WORRY ABOUT
TECHNIQUE—FOCUS ON RESULTS
Whether the stylist you choose cuts your hair wet or dry or with scissors or with razors isn't really the point, says Josh: "I don't believe it makes a difference, as long as you're operating with a sharp blade and someone who knows how to wield it."
And listen to a stylist's wisdom on maintenance—they know. "It's important to know how to protect your hair and color for the best result outside the salon," says Robin. "Sometimes I feel like a doctor with prescriptions—which hair serums, masks, and brushes to use at home and how often—but I see what works and what doesn't."
STEP 5: TRUST
Once you commit, commit. "Trust your stylist," says Josh. "Sometimes they'll talk you out of what you want because they know it won't work on your hair. They don't want you unhappy!" Happiness—and amazing hair—is always the goal. "A great hairstyle is when the volume, the shape of the hair, and the length all enhance your silhouette," says Fekkai. "It's a combination. It's how the hair moves, what volume, what color. There's so much intuition involved."
MORE EXPERT ADVICE FROM OUR EXPERTS
Harry Josh

Christophe Robin

Frédéric Fekkai