How to Do the (Clean) Curly Girl Method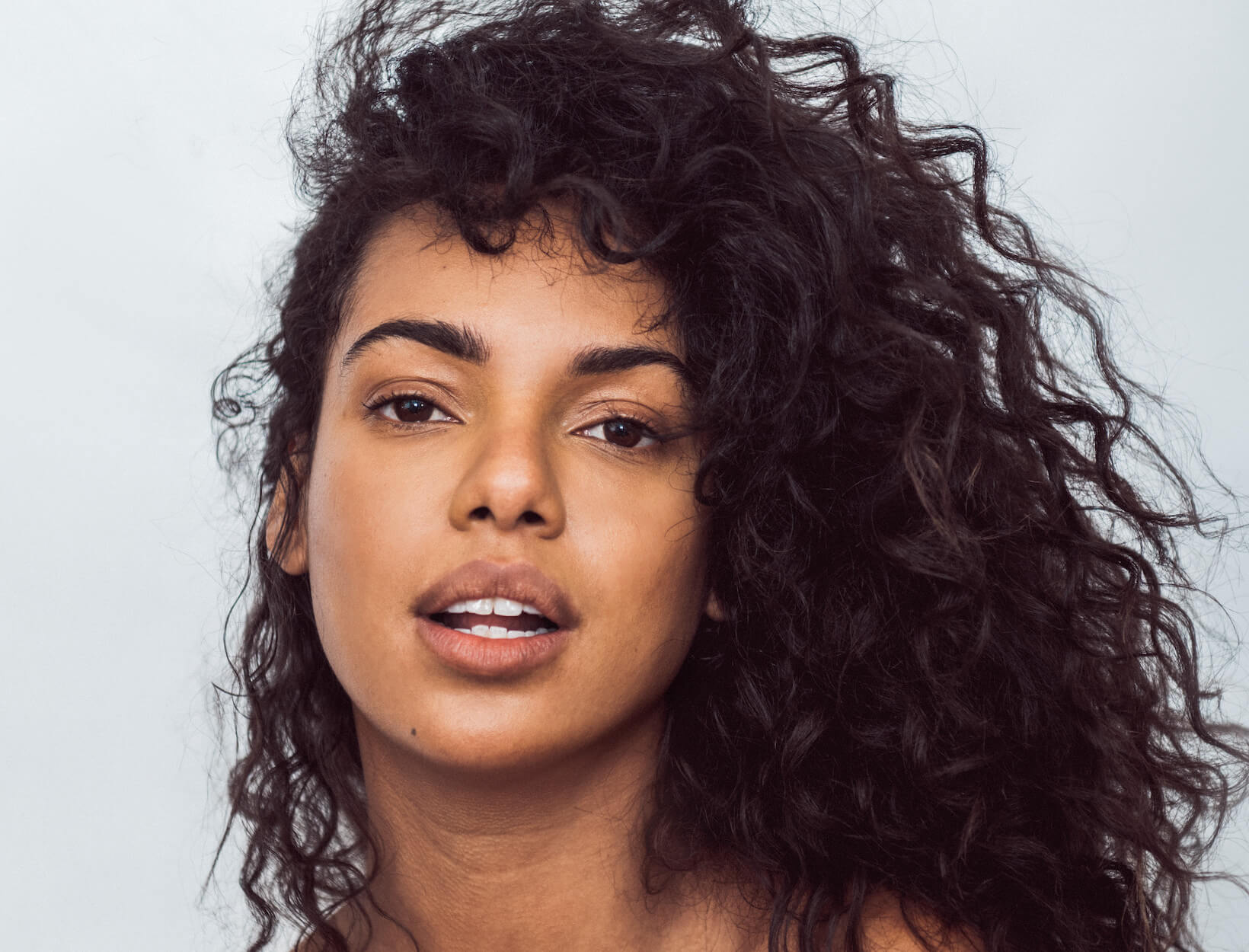 Photo courtesy of Rachel Rebibo/The Licensing Project
Caring for curly hair (from waves to coils) once meant a daunting array of heat tools and innumerable products laden with harmful, harsh ingredients like formaldehyde, ammonia, sulfates, parabens, phthalates, and more, but the 2002 book Curly Girl: The Handbook helped change all that. Written by salon owner and hairstylist Lorraine Massey, it introduced a more holistic, minimalist approach—the Curly Girl Method—encouraging those with curly hair to celebrate "the world's most graceful beauty accessory, the natural curl." Various iterations of the method have since evolved, as people have tweaked and experimented to find what works best for them. The best news: The method is entirely (and delightfully) doable using clean products.
CLEANSE (BUT SKIP MOST OF THE SHAMPOO)
The Curly Girl Method often starts with a reset cleanse to get rid of buildup before ditching shampoo altogether (for the most part). This invigorating, mineral-rich scrub is made with big chunks of pink Himalayan salt that sweep away buildup (and give your scalp a fantastic in-shower massage), plus cold-pressed moringa and unfiltered rose hip oils for shine, softness, and bounce.
Deep-cleanse and moisturize

goop Beauty

G.Tox Himalayan Salt Scalp Scrub Shampoo

goop, $55/$38 with subscription

SHOP NOW
CONDITION AND DETANGLE WHILE YOUR HAIR'S STILL WET
Curly hair tends to be drier than straight hair, which is why extra moisture is essential. Use a luscious, deeply hydrating conditioner in the shower and try not to rinse it completely out. Because curly hair is often delicate and prone to breakage, gently detangle it while it's still wet and soaked in conditioner. Detangle with your fingertips or a wide-tooth comb in the shower, or use a leave-in after the shower. Note that most versions of the method discourage combing or brushing dry curls; wet is the time to comb or brush.
AIR-DRY IF YOU CAN
Use a microfiber towel or an old T-shirt to gently wrap wet curls; the agitating motion most of us have been taught to use increases frizz, so wrap and gently squeeze water from your hair instead. Air-drying incurs the least damage and frizz, but a hair-dryer with a diffuser attachment helps mitigate heat damage.
Hair towel

Crown Affair

The Towel

goop, $45

SHOP NOW

Dryer with diffuser

Ga.Ma. Italy Professional

IQ Perfetto Hair Dryer

goop, $399

SHOP NOW
STYLE WITH TEXTURE
Since the Curly Girl Method is all about embracing your natural curl, major blowouts and straighteners are obviously unnecessary. Smooth frizz, define curl, and enhance texture with clean creams made with ingredients like shea butter, botanical extracts, and honey.
PRETREAT FOR EXTRA SHINE
Before you wash your hair, massage this ultrahydrating serum (Gwyneth describes it as a "miracle") from the midlengths of your hair to the ends and leave it in for 20 minutes. Vitamin C, omega-rich sea buckthorn oil, and moisturizing plumeria monoi oil help prevent frizz, hydrate, and leave hair gloriously shiny and healthy-looking, with noticeably improved texture.
MASK AT LEAST ONCE A WEEK
If you love the results a face mask can deliver for your skin, definitely consider doing a regular hair mask. Massage a mask into wet hair and leave it in for 15 to 20 minutes; to amp up results even further, apply heat (you can use the sun, a diffuser, a sauna, a steam shower, or simply a warm towel as your heat source).