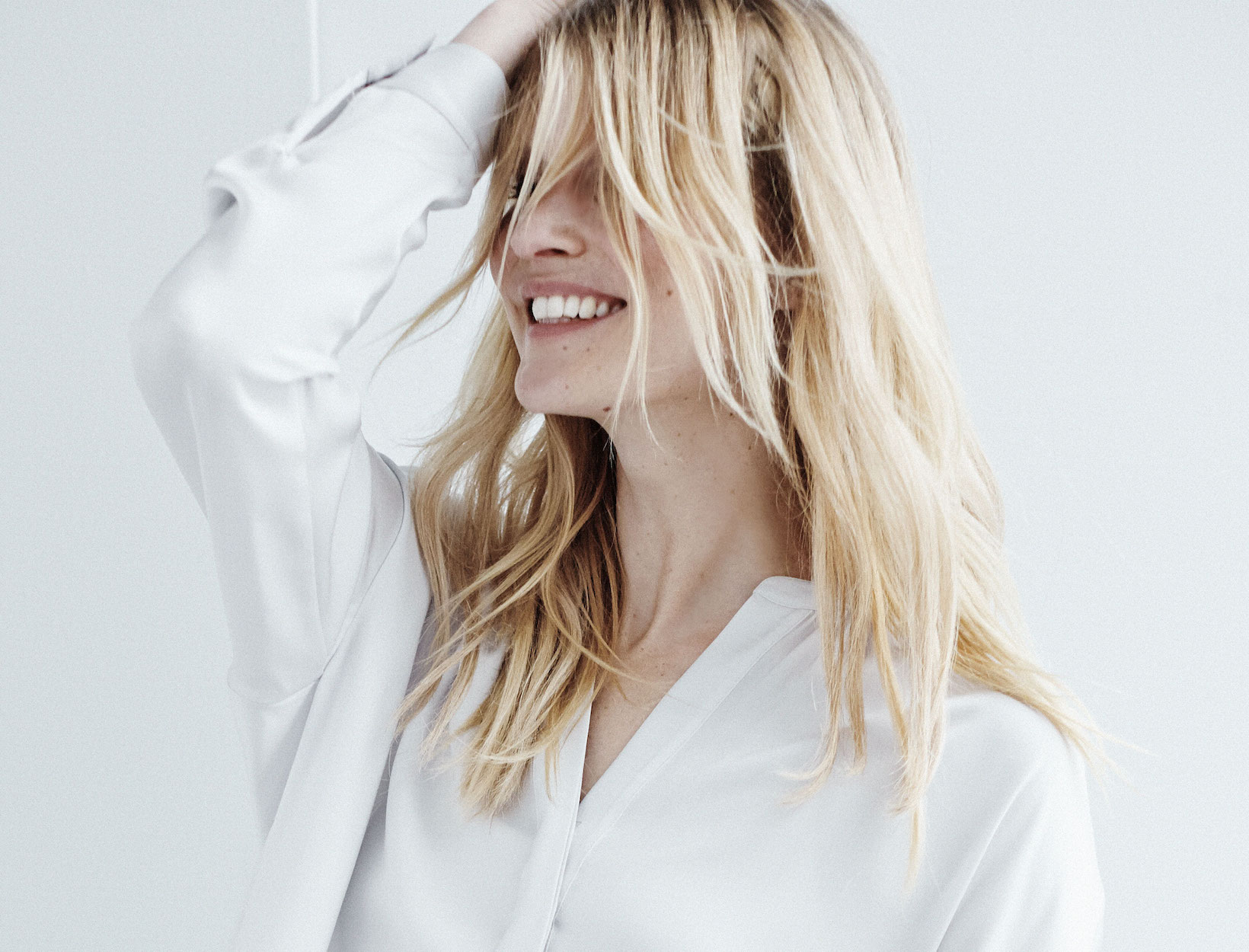 Photo courtesy of Colette de Barros. Model: Hartje Andresen/@rolemodelsmgmt.
Hair Rescue:
11 Essentials
for
Your Shiniest,
Healthiest Look Ever
In partnership with our friends at

As we take the rest of our bodies into full-on detox mode, we like to give our hair the opposite treatment, adding in nourishing oils, conditioners, masks, and creams to optimize hair health in every way we can. The secret: prevent damage with tools that optimize hair health, and supercharge the conditioning with heat.
Dramatic change isn't as popular right now as it has been in previous years, says Marie Robinson of Marie Robinson Salon in New York and Miami. "If anything, people are taking off a lot of length, rather than making a major color change," she says, adding that many clients are taking off enough to donate their hair to cancer organizations for wigs. "It's a cool thing to do this time of year." Colorwise, she says, many people are looking to take their color back closer to their natural shades and looking more natural in general. "People want more time between visits, and they want their healthiest hair possible," she says. Toward that end—and for healthier body in general—Robinson's salon now uses a new Wella hair color that's made entirely without the known toxin PDP, which is prevalent in almost all hair color.
At home or at the salon, any repair beyond an actual cut involves moisture—and, ideally, a little gentle heat. If you're detoxing in the tub, take that steamy twenty minutes as the perfect opportunity for a softening, shine-boosting hair mask. Likewise, if you're about to do yoga or Tracy Anderson or simply sweat in an infrared sauna, take advantage of the heat you'll generate (it helps oils and nutrients really sink in to your hair) and run a little conditioner or oil through your hair before you start. You can also achieve a similar effect with the Dyson Supersonic hair dryer, using its intelligent heat control to supercharge the oil or cream. When you shampoo it out later, the results should be obvious: renewed softness, shine, and manageability, with very little effort.
Drying and styling hair with utmost efficiency keeps hair from getting damaged in the first place. The new Dyson Airwrap stylercurls, straightens, and even dries hair without excess heat, and the Dyson Supersonic hair dryer dries and styles faster and smarter, which protects hair from extreme heat damage.