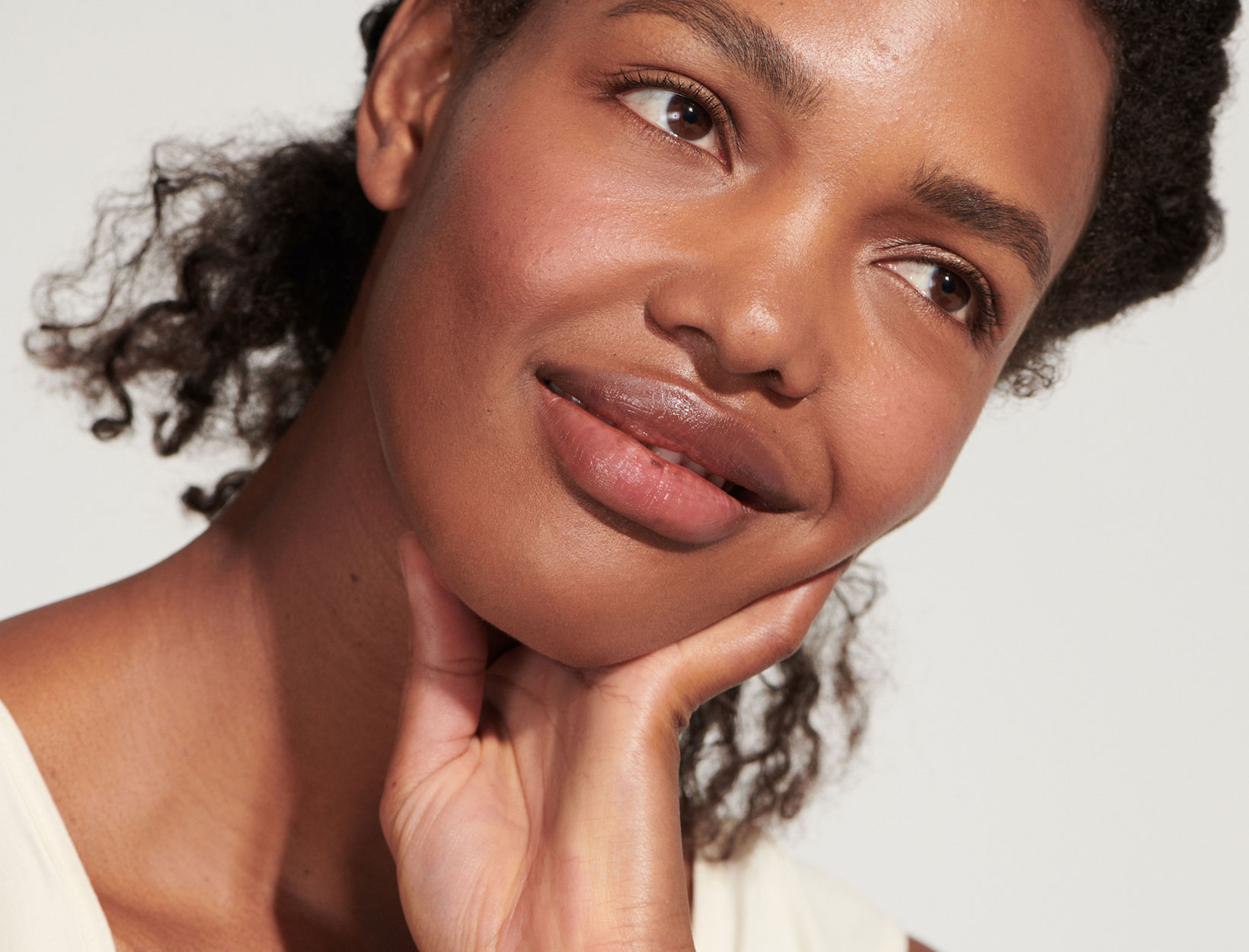 MEGAN TRIES IT
My New Hair
Secret for
Smooth
Curls and
Romantic Flyaways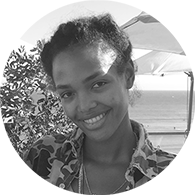 Megan O'Neill is the senior beauty editor at goop. Which is another way of saying she has a passion for clean products, loves anything that reduces stress, and will happily guinea pig herself in the name of wellness.
I don't love admitting it, but a lot of thought goes into my messy hair: flyaways floating nimbus-like around my head and tendrils unfurling from my bun as if, in my haste to get out the door, I didn't have time to tuck them securely back with bobby pins. To get this look, however, I stand at the mirror in my bedroom, carefully extracting each crinkly piece I want coiling down my neck. That kind of haphazardness is an art.

My tossed-together vibe unfortunately gives me tangles—angry little nests that are easier to snip out with scissors than to try to unravel. Because kinky/curly hair tends to be drier, it mats together more easily, too. So raking a comb through it is misery, not to mention damaging. Most brushes, on the other hand, only gloss over the surface, doing nothing to calm the raging snarls beneath.

My boss, Jean, cut me off midsentence as I was bemoaning my knot issues. "You've never tried the paddle brush from Philip B.? You will die of happiness, I promise." Jean has similarly playful-mussed hair vibes, but she has waves, so I was skeptical because I'm working with a totally different situation as a black woman. But the next night, I brought home the brush to try it. I smoothed in some hair oil from Balmyard—an awesomely hydrating blend of pomegranate-seed, cumin, and Jamaican black castor oils that smells faintly of the tropics—to fortify my hair against breakage, then eased the brush through my curls.

And: I couldn't believe it. Not only did the dense combination of boar and nylon bristles glide through my tangles, smoothing them into silky softness; it also grazed my scalp, an unexpected massage. The brush's brilliant broad shape tackles numerous tangles at once and stands its ground against obstreperous curls without actively fighting with them.

The brush, added to my existing routine, has made a huge difference in the tangles, so my carefully calibrated look of offhandedness has just gotten better. Once in a blue moon, I use it to do a sleek, stick-straight blowout when I want to change things up for a night, but straight or mussed and rumpled, the routine is the same.
A Hair Routine for Curly, Frizzy Hair
It takes effort—and products and a brand-new brush—to look this casually tossed-together, but there's something about the process and the ritual of lavishing care on my hair that makes me feel splendid and self-possessed all day long.