Hair Secrets from a Beauty Editor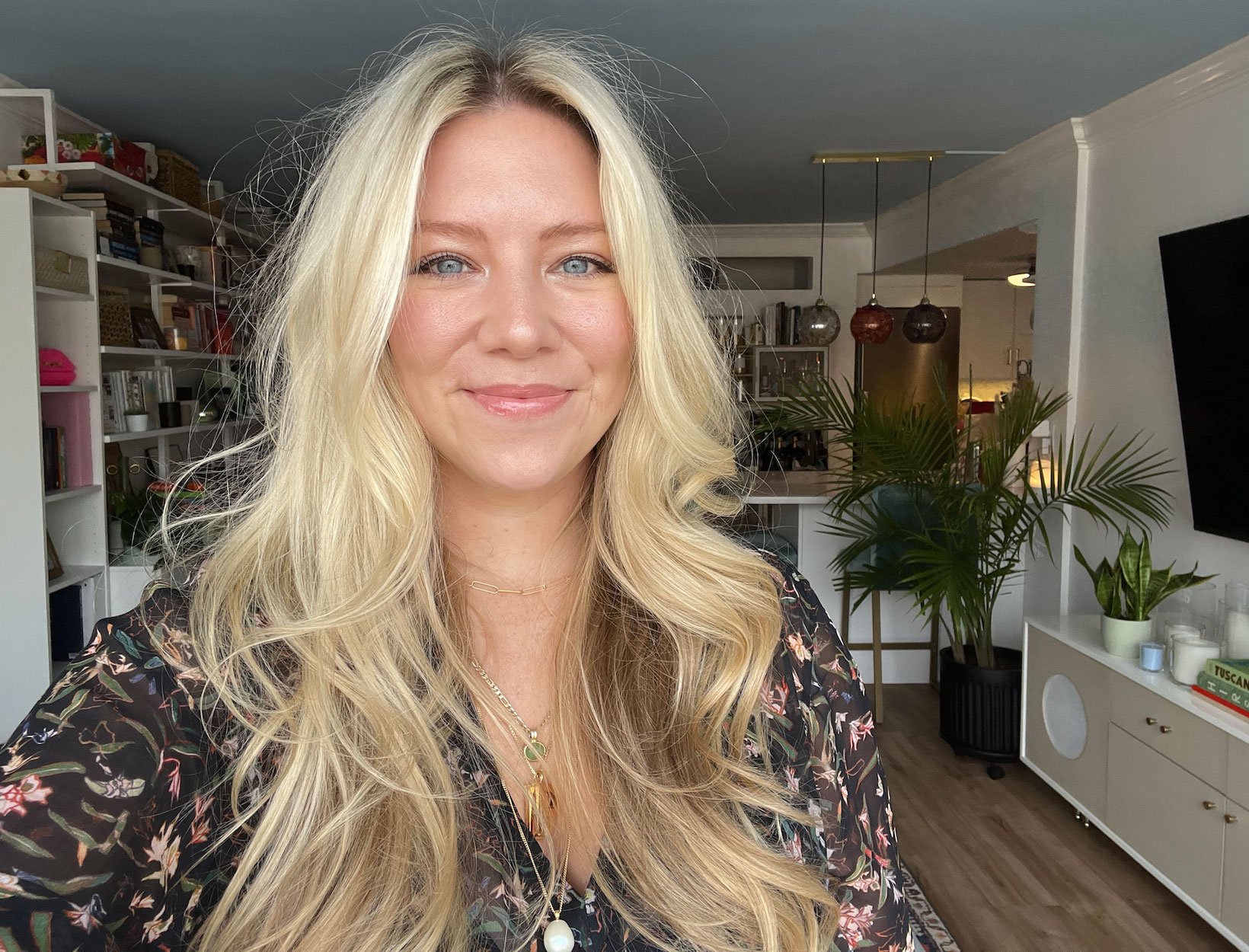 When I was eight years old, my mom wrapped my hair into hot curlers. It felt strange and seemed to take forever, but when we took them out, I couldn't believe how my hair had been transformed: Usually flat and straight, it was shiny, bouncy, and voluminous. Ever since, I've been chasing that great-hair-day feeling, and after four years in the goop beauty department, I've found my obsession has only gotten more intense. I love testing new treatments, interviewing hair pros, and learning about the most cutting-edge new clean ingredients. I've picked up some amazing tips along the way, and so far, the results—my hair is longer, shinier, softer, bouncier, and healthier than it's ever been—are well worth the time spent. Here, all my favorite tricks, plus the miracle-worker hair products and tools I know really make a difference.
1
ONCE A WEEK WITHOUT FAIL, DO THIS MASK
There are hair masks, and then there's this silkifying treatment that delivers shiny, bouncy hair I'd normally have to book an appointment to achieve. It's a reset button for brittleness, dryness, and damage. My hair soaks up all the moisturizing nutrients like avocado oil, beetroot extract, and provitamin B5, and the resulting glossy softness really lasts. I comb a dollop through my ends once a week after I shampoo and leave it on for about 10 minutes before I rinse, and it works every time. Bonus: I love the thick, buttery cream texture and sleek, gigantic tub.
goop Beauty

Nutrient Shinebath Hair Mask, goop, $55/$50 with subscription

goop, $55/$50 with subscriptionSHOP NOW

Crown Affair

The Comb No. 002

goop, $46SHOP NOW
2
BLOW-DRY EVERY OTHER DAY
I use this lighter-than-air, quick-drying blow-dryer, and I swear it leaves me looking like I just left the salon. It uses infrared light and air (not intense heat) to dry the surface of the hair and lock in moisture at the inner cuticle, so my hair feels soft and smooth. It also works miracles for extra shine and frizz control and infuses both lift and oomph in record time. And whether I want tousled waves or tighter curls, I wind random pieces around the cordless tourmaline-barrel curling iron from NYC hair pro Harry Josh. It's one inch wide, which is the perfect size for me, and it heats up lightning-fast.
Tip: I learned this from Josh: "After a blow-dry, brush down flyaways with a clear brow gel." Try it and you'll never go without brow gel again.
ZUVI

Zuvi Halo Hair Dryer

goop, $349SHOP NOW

Harry Josh

Cordless Ceramic 1" Curling Wand

goop, $325SHOP NOW

Rye Beauty

Brow Grooming Serum

goop, $48SHOP NOW
3
A GREAT BLOW-DRY NEEDS GREAT PREP
Before any blow-dry, I first run one or two pumps of the Crown Affair leave-in conditioner-meets-styler through my hair; it's made with meadowfoam oil, a natural heat protectant. I double down on conditioning, spraying my ends with this Rahua mist for a boost of brightening, glossy shine (it sounds like a lot, but I swear the combination really works).
Heat-Protecting Leave-In

Crown Affair

The Leave-In Conditioner

goop, $48SHOP NOW

Color-Brightening Spray

Rahua

Color Full Glossing Oil Mist

goop, $58SHOP NOW
4
INVEST IN A FRIZZ-FIGHTING TOWEL
I will never not use this luxe microfiber waffle hair towel. It's long enough to wrap up all my hair (plus the elastic is brilliant for keeping it secure on your head), dries my hair in record time, prevents breakage, and minimizes frizz so my hair dries smooth with no flyaways.

5
AIR-DRY TO MINIMIZE DAMAGE
I occasionally take breaks from blow-dryers and hot tools—and I use these super cute clips to twist my otherwise lifeless, flat hair into voluminous, natural-looking waves. They gently secure my hair, never fall out, and don't leave kinks or indentations when I take them out. I reduce frizz and amp up my natural texture with Sangre de Fruta styling and conditioning cream—it's weightless yet smooths and silkifies. Once my hair is dry, I smooth in a few drops of ROZ oil on my ends for extra moisture and gleam.
Tip: Top LA hairstylist Adir Abergel says to "smooth product all over your hands like a hand cream and then apply it to your hair." It really helps to distribute the product evenly.
Frizz-Smoothing Cream

Sangre de Fruta

Botanical Hair Elixir

goop, $96SHOP NOW

Chicest Clips

Crown Affair

The Air Dry Clips

goop, $54SHOP NOW

Silkifying Oil

ROZ

Willow Glen Treatment Oil

goop, $48SHOP NOW
6
CLEAR OUT BUILDUP REGULARLY
This gently exfoliating pink scalp scrub really cleanses and removes product buildup. I know it's time to use it when my scalp gets itchy or flakes or my hair starts to look oily and separate at my roots. It's the freaking best—I'm obsessed with the frothy lather, and it leaves my hair and scalp fresh, clean, and soft. I use it once a week.
The Best-Ever Scalp Shampoo

goop Beauty

Himalayan Salt Scalp Scrub Shampoo

goop, $55/$38 with subscriptionSHOP NOW
7
THE NIGHT ROUTINE IS AS IMPORTANT AS THE DAY ROUTINE
Before bed, I brush my hair with this incredible French brush. It's made with a mix of boar and nylon bristles, which gently detangle and smooth, bringing natural oils from my scalp down through my hair. Then I apply this fine, Japanese-persimmon-infused dry shampoo powder to my scalp to absorb excess oil overnight, dabbing the accompanying fluffy brush only where I need it (and the powder smells incredible). I twist my hair into a topknot with a silk scrunchie; when I wake up, I take it out of the bun and gently shake it out. The result? Perfectly tousled, fresh-feeling hair with zero frizz or knots.
La Bonne Brosse

No. 03 The Essential Soft Hair Brush

goop, $148SHOP NOW

Crown Affair

The Dry Shampoo

goop, $36SHOP NOW

Slip

Silk Scrunchies - Small

goop, $39SHOP NOW
8
MOISTURIZE WITH EVERY WASH
My scalp gets oily pretty quickly (I have fine, thin highlighted hair) so I typically wash my hair every other day. I use this gentle nutrient-rich shampoo and conditioner every time, for the best-ever hair texture and shine. The shampoo cleanses and moisturizes with a blend of 11 amino acids, while the conditioner leaves my hair soft, manageable, and healthy-looking.
Shine-Inducing Shampoo

goop Beauty

Amino Acid Shinebath Shampoo

goop, $36/$32 with subscriptionSHOP NOW

Deeply Moisturizing Conditioner

goop Beauty

Amino Acid Shinebath Conditioner

goop, $36/$32 with subscriptionSHOP NOW