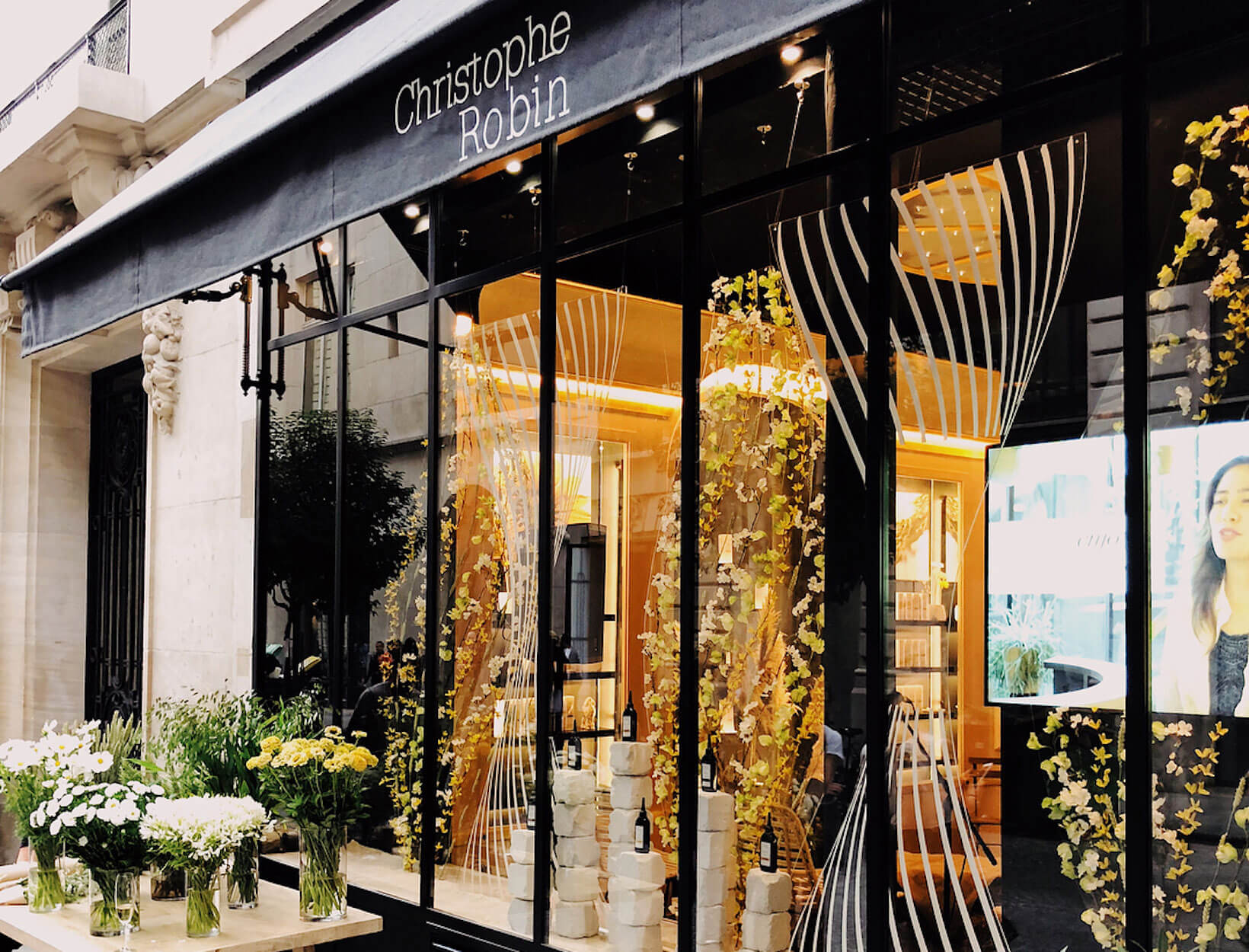 GODFREY'S GUIDE
New Clean Home Hair Color from
a French Hair Star
Jean Godfrey-June is our beauty director, but her enthusiasms are many.
Plenty of glamorous people color their hair at home at some point, whether because of roots, lack of time/inclination to go to a salon, or sticker shock. And the process, while ubiquitous, could never be characterized as glamorous.
It's also traditionally involved exposing yourself to similar levels of potentially powerful toxins as you do at a salon. Indeed, if you color your hair—particularly if you color it any shade of brown, rather than mostly bleach, as in pale blondes and highlights—you can expose yourself to chemicals that are an order of magnitude more problematic than the ones found in, say, a jar of conventional face cream.
A brilliant new way forward is French, super simple, incredibly effective, and—believe it or not—even glamorous. The famous French colorist Christophe Robin has come up with color in a box that blends imperceptibly, looks as natural as the color he'd give you if you flew to his Parisian salon, and lasts for seven shampoos before fading. It also feels (and acts) more like a hair treatment than hair color. Best of all, it's made without PPD (a compound found in permanent and semipermanent hair-color formulas that can cause everything from scalp itchiness to life-threatening reactions and has been linked to bladder cancer and autoimmune disorders), resorcinol (another concerning common hair color chemical that causes skin irritation), ammonia (a powerful corrosive), peroxide, oxidants, silicones, and sodium laurel sulfate.
"My clients always loved their color, but for some of them, the itching alone would be terrible," says Robin. "And no one—neither colorists nor clients—would expose themselves to chemicals that could possibly harm their health if there were a good alternative. I knew if I could make a great product, people would embrace it immediately."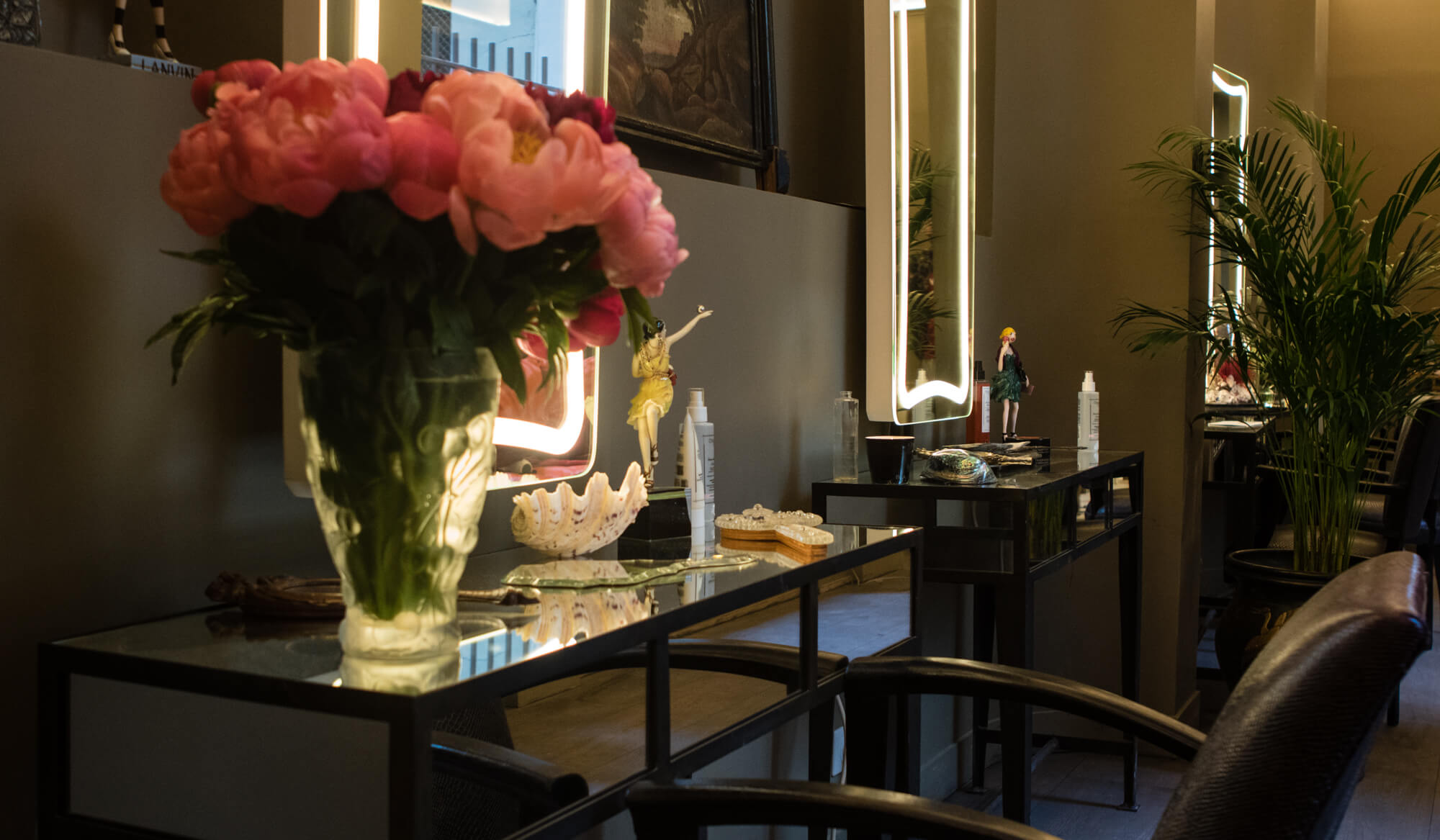 I for one was eager to try it immediately. I haven't colored my hair enough for it to get that trashed, gave-up-the-ghost look, but I'd rather that…never ever happen. I also have lots of autoimmune issues in my family, so I'd rather not tempt fate. (I have brown hair, so hair color for me would have higher levels of PPD; going blonder, unfortunately, would be a visual disaster of the highest order.)
When I finally got my hands on the fancy French package, the polar opposite of the grim drugstore-hair-aisle standard (has anyone else stood, blinking in the fluorescent light, trying to figure out whether the women on the boxes are real or composites? and weighing which would actually be cooler/more useful? Could Lil Miquela be the next beauty-contract superstar?).
Inside the pretty box was an even chicer, apothecary-looking bottle in dark brown, full of a dark brown gel that smelled like—I kid you not—nothing. (Anyone who's ever colored their hair understands the miracle of this last fact.) The directions were as simple as it gets: Wash your hair, apply the gel, wait forty minutes, rinse it out. It comes in four shades, from a golden blonde to a dark chestnut, and all are made with 92 to 98 percent natural-origin ingredients. The kit comes with gloves and a toothbrush-like applicator and includes instructions for roots and allover color.
The gel is super thick, so nothing drips; I spent the forty minutes doing work. I've spent subsequent forty-minute coloring sessions doing a) a full beauty moment—soak in a goop "The Martini" bath, rose face mask from Tammy Fender, pedicure and b) cooking dinner.
It feels more like a beauty treatment than hair color because it sort of is: Made with extracts of the inula flower, a plant used in traditional medicine, the gel itself is super conditioning, for maximum shine and softness, along with color.
I rinsed it out (I need it just for my roots, so after rinsing and rinsing, I put a tiny bit of conditioner on my ends, though nowhere near hair that I'd just colored) and waited expectantly for my hair to dry.
I don't know what I was expecting, but it wasn't the just-walked-out-of-the-salon, shiny perfection that, in fact, I got. (Note that this was air-dried, no-styling-products-added hair, so nothing else could account for the shine.) It blended seamlessly; my hair looked precisely like my hair, except any greys no longer existed.
The color lasts about seven shampoos, which for me is approximately two weeks. This length of time coincides with the interval at which my roots return anyway, so it all works perfectly. I know of people who color their roots once a week; you can do that with the Christophe Robin and not worry about the potential toxin overload you'd be risking if you used conventional hair color.
Will I ever use conventional hair color again? Maybe once a year, with the brilliant Marie Robinson in New York or, if Paris is ever in my future, the amazing Christophe himself. For the rest of the year, my future is clean, safe, incredibly natural-looking, beyond easy, and, I promise, genuinely glamorous.