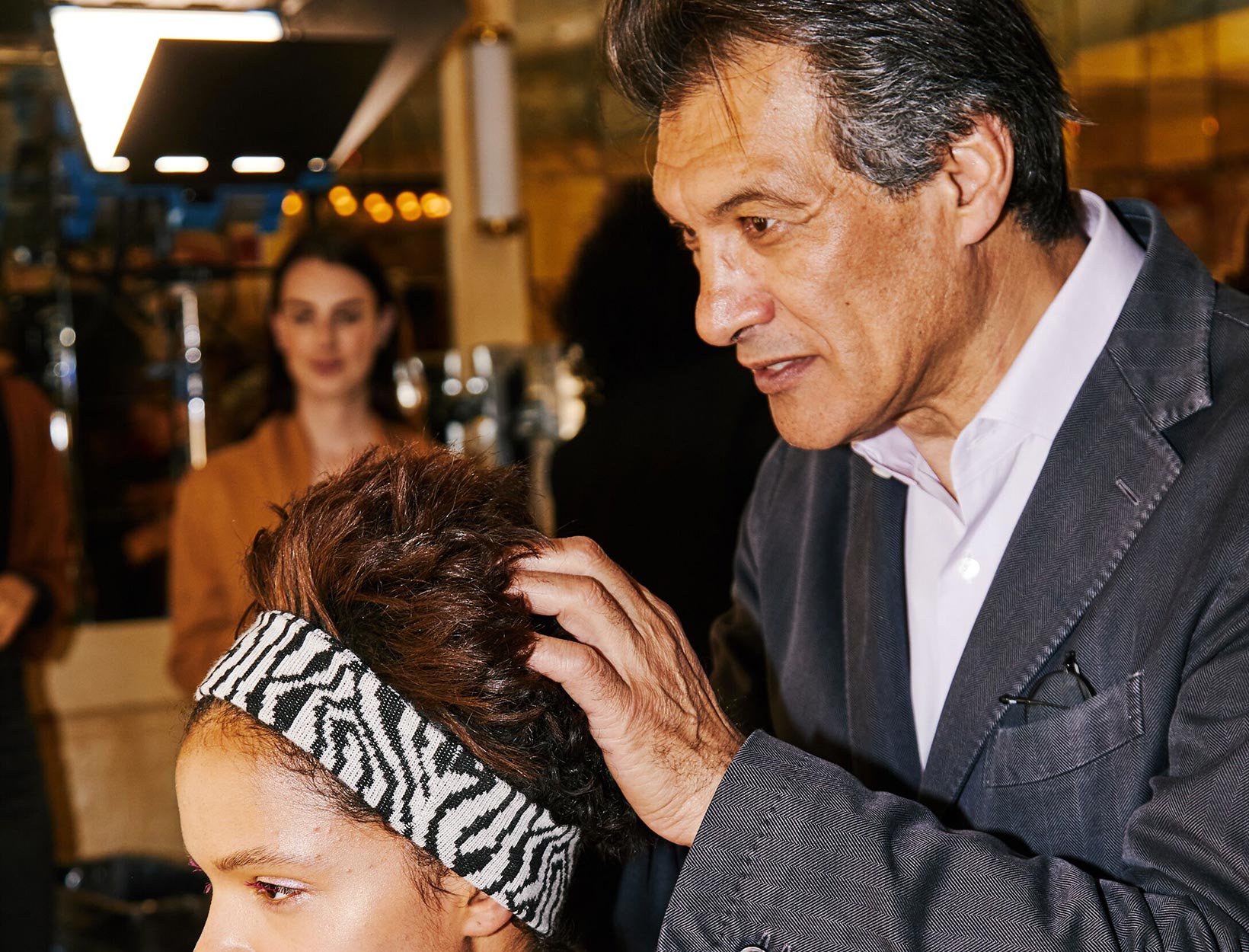 The Beauty Closet Podcast
Effortless French-Girl Hair at Home
(Our Source Is Frédéric Fekkai)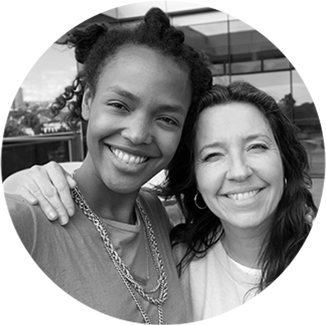 goop beauty editors Jean Godfrey-June and Megan O'Neill love to ask—and answer—questions. In their podcast, The Beauty Closet, they're doing both. To familiarize you with each week's guest, we came up with a goop beauty (and life) questionnaire.
This week we're talking to:
Frédéric Fekkai, hairstylist, salon owner, and chairman of Blue Mistral LLC
Watch Frédéric Fekkai doing hair and beyond the devastating handsomeness and undeniable charm, you notice his intense focus on the person he's working on. Fekkai's remarkable ability to see what's beautiful in a person—and to bring it out—has set him apart throughout his career, from his start as an assistant from the country (okay, Aix-en-Provence) in a Paris salon through his rise to become the biggest name in hair with a namesake salon in Bergdorf Goodman where every star and supermodel waited for months for a cut with him.
Today, he's got a salon across the street from Bergdorf (and four others across the country), a newly-bought-back hair-care company, and, fortunately for all of us, a focus on clean. Clean hair care has been notoriously hard to formulate, but try Fekkai's The One line and you will be blown away: The shiny, bouncy, healthy, natural, subtly scented, French-girl hair Fekkai is famous for couldn't be easier.
Fekkai is full of tips on how to get that gorgeous hair—no matter what your hair type—so we had a hard time letting him leave our beauty podcast studio. He has amazing answers for everything, from how to get your best haircut and the right way to condition (it's really specific and kind of surprised us) to the secret to effortless-looking hair, every day.
He also talked about going vegan, what it's like to divide your time between Provence and New York, and of course, all things French-style related. We finally stopped when a rogue snowstorm unexpectedly hit New York, sending every one of our phones into full-on alert. We couldn't wait to get his goop questionnaire back—and he did not disappoint.
Baths or showers?

Showers.

Are masks and deep conditioners necessary?

Yes, especially during harsh-weather months, a change in climate, or if you have color-treated or bleached hair.

The key to French-girl hair?

Self-confidence! Effortlessness.

Preferred form of exercise?

Full-body-weight strengthening and yoga.

Go-to weeknight recipe?

Ratatouille.

Favorite styling tool?

A round hairbrush with natural bristles.

Secret to a good hair day?

Great shampoo and conditioner and a cold rinse right before getting out of the shower.

First celebrity crush?

Jessica Lange.

What would you put on your neon sign?

Don't give up!

The things you buy in bulk?

Sport socks.

Wouldn't leave home without?

iPhone and ear pods.

Best way to define curls?

By using a product like our Fekkai Brilliant Gloss Multi-Tasker, a lightweight glossing cream that replenishes moisture while leaving hair touchably soft with long-lasting shine.

First job?

Gas station attendant.
Best way to shampoo?

Massage it into hair at the roots and really activate the area, then rinse well—it's essential for scalp health.

Rules for conditioning?

Apply conditioner to the ends of hair only—not at the crown near the root—and comb it through.

Best way to use hair oil?

Apply a small amount to your palms and rub them together to warm it up. Then, using your hands, apply to the ends of your hair, never going above the ears.

Currently in your goop shop cart?

Black foam roller water bottle and airtight stainless steel container. And I love the Atlas pasta machine!

Drink of choice?

Oat milk latte.

Favorite hotel?

The Connaught Hotel in London.

How often do you recharge your crystals?

I try to every weekend in our house farm in Millbrook.

Favorite model?

The model who really supports a cause. (In addition: the one with great charisma.)

Proudest moment?

Being a father.

Perfect Sunday afternoon?

Watching movies or soccer matches.

Favorite pasta dish?

Vegetable lasagna.

Favorite book?

How Will You Measure Your Life? by Clayton M. Christensen.

Favorite movie?

A Star Is Born with Bradley Cooper and Lady Gaga.

Mentor?

TED Talks.