8 Rules for Safer Hair Color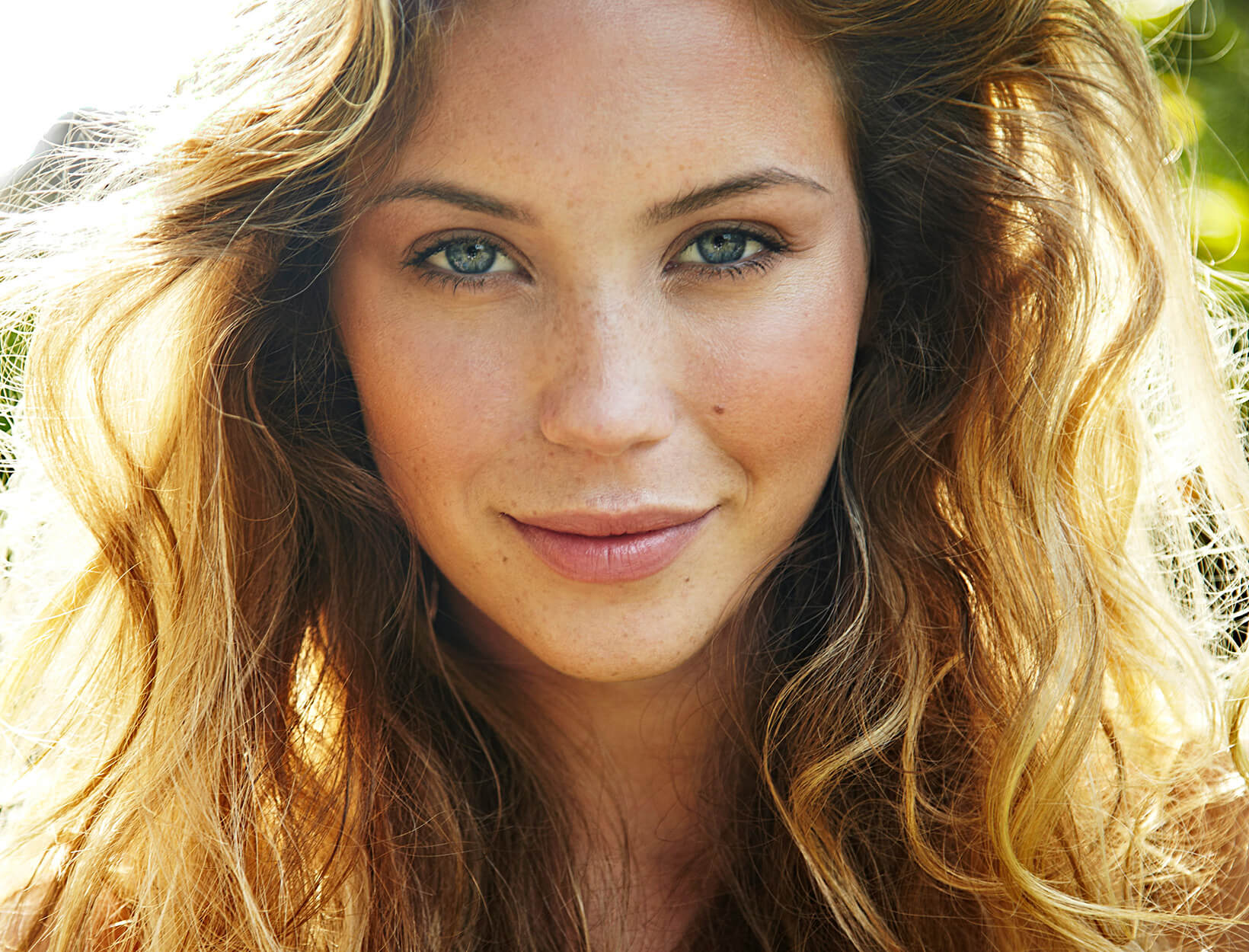 Hair color is, with only very small exceptions, not clean. At all. Even products in Europe and even most brands labeled "natural," "herbal," or "organic" contain seriously toxic chemicals. Many of us here at goop color our hair, love the results, and in no way plan to stop. But we'd love to at least understand the risks we're taking when we do—and of course, what we'd most love is for the whole process to become more transparent and, eventually, safer.
Is coloring your hair as bad for you as, say, a regular smoking habit? Probably not, though its effects are (shamefully) less studied. Perhaps the most toxic ingredient, PPD (paraphenylenediamine)—rated seven out of ten in terms of toxicity on ewg.org—is in most permanent hair color (some contain a similar compound, PTD), including many so-called organic and natural formulas. "PPD is one of the most concerning ingredients," says Sonya Lunder, a senior analyst at the Environmental Working Group.
8 Things to Know about Safe Hair Color
1
Go blonde, not brunette. Dark hair color contains significantly higher levels of PPD.
2
Wait to color your hair until you're grey, if you know grey is going to bother you.
3
Go longer between coloring. Strategy A: Color-Wow makes a miraculous brush-on powder that covers roots imperceptibly—and it stays on until you wash it out—so it's an easy, seriously effective alternative to obsessively dyeing your roots. Use it to draw out the time between coloring; over the course of your lifetime, you'll significantly reduce your exposure. Strategy B: Condition, condition, condition your ends; wear hats; avoid chlorinate; wash your hair less—all in the service of keeping your color as vibrant and healthy-looking as possible, so you need to recolor less often.
4
If you're coloring at home, respect the instructions. Wear the irksome gloves, especially with the home hair-color kits: Reduce your exposure in every way possible.
5
If you feel the slightest twinge of an allergic reaction after coloring, get medical help right away. (We're not talking about irritation or even burns from bleach here; we're talking swelling, dizziness, difficulty breathing.) People who've been coloring their hair most of their lives have had anaphylactic reactions to PPD, and people who've just colored their hair for the first time have also had the same reaction. Even people who've just passed a patch test have suffered reactions. Take any even vaguely allergic feeling extremely seriously; an anaphylactic reaction is a life-or-death emergency.
6
If you're pregnant, don't color during your first trimester, says colorist Marie Robinson, who owns popular salons in New York and Miami, and stay away from on-scalp coloring for the entire pregnancy if at all possible. "Talk to your colorist about options," she says. "It's possible to color and avoid the scalp in many cases."
7
Avoid getting full-on color on your scalp. Highlights, for instance, don't involve the scalp at all and pose little to no risk. Along similar lines, Robinson advises people with up to 25 percent grey to color only the grey, leaving the rest of the hair natural. "You don't necessarily have to go for the full tint," she says.
8
Use non-PPD formulas. They may or may not be completely nontoxic, but at least you've eliminated one known, especially virulent toxic ingredient. We love the temporary gel color from Christophe Robin; the brand Hairprint is a more-permanent, PPD-free option that involves a slightly more complicated application, but is totally doable at home.
PPD is a powerful chemical sensitizer, explains Lunder: "It can cause strong allergic reactions." These reactions can go beyond itchiness or even redness and irritation, though PPD can cause all of those. PPD can also cause fatal anaphylactic reactions—which can occur even if you pass a patch test, even if you've been using the same hair color with no ill effects for years, or, conversely, if it's the first time you've ever tried hair color. And the patch test itself is controversial: "People are now studying to try to figure out whether the patch test only serves to increase your exposure—and thus increase the likelihood of an allergic reaction—or whether there's a benefit," says Lunder.
PPD is also linked to cancer—in 2001, a University of Southern California study found that women who had colored their hair once a month for fifteen years or more had a 50 percent higher risk of bladder cancer; in a 2004 study published in the International Journal of Cancer, hair colorists who'd been working with color for more than fifteen years had a five times greater risk of getting bladder cancer than the general population. PPD's also been linked to non-Hodgkin's lymphoma (in the American Journal of Epidemiology in 2008).
Beyond cancer, 2001 research from Linköping University in Sweden suggests that PPD might compromise the immune system, setting off rheumatoid arthritis (women who'd colored their hair for twenty years or more had twice the risk of women who had not), according to the journal Annals of the Rheumatic Diseases. Despite all this, the FDA has even less authority to regulate PPD than it does other cosmetics. PPD and all other coal-tar colorants—usually by-products of petroleum combustion—are called out specifically in the Food Drug and Cosmetics Act as exempt from rules for any cosmetic that "bears or contains any poisonous or deleterious substance which may render it injurious." To quote the FDA website: "FDA cannot take action against a coal-tar hair dye, as long as the label includes a special caution statement and the product comes with adequate directions for consumers to do a skin test before they dye their hair."
The European Union classifies PPD as a wildlife and environmental toxin, as an irritant, as a restricted occupational hazard, as toxic or harmful for use on skin, and as an immune system toxicant. The EPA classifies PPD as a known human respiratory toxicant and as generally toxic to animals in moderate doses (and it acknowledges there are no low-dose animal studies).
All of that said, many of the published studies are based on subjects who were dying their hair pre-1980, and formulas have absolutely improved since then. Improved, though, does not mean there isn't still PPD in most hair color. Because the FDA requires little transparency when it comes to hair color formulas and labeling, the incentives for companies (both "natural" and not) to clean up their acts are simply not there.
Some people have good results with pure henna; others do not. Henna formulas can contain heavy metals, salts, and, particularly when labeled as "black henna," PPD. (Lunder says the so-called black henna that's used in temporary tattoos is made of PPD.)
Skeptics point out that even PPD-free formulas can contain toxicants like benzenes, which are also linked to cancer. Again, without any FDA regulation, risks and benefits are hard to parse. "It's a moving target," says editorial colorist David Adams, the founder of FourteenJay Salon in Tribeca, an Aveda salon (Aveda offers PPD and non-PPD color, and its formulas replace some of the other potential toxicants in hair color with natural ingredients). "The technology is changing all the time." Robinson's NYC salon offers non-PPD options, and she, too, sees reasons for optimism. "Every day there are breakthroughs in beauty," she says. "And hair color just doesn't have the same chemical content as it did when our parents and grandparents used it."
Mild Shampoo + Protective Conditioner =
Longer-Lasting Color
You can color your hair less often if you really take care of it. Focus on clean, ultragentle, super moisturizing formulas—just as you would with your skin.
True Botanicals' shampoo-and-conditioner set packages together two of goop's favorite hair-care products. Both the shampoo and conditioner smell absolutely amazing, are extremely nourishing, and are completely free of harmful ingredients. The scent is a refreshing mix of lemon and orange peel oils, ylang-ylang flower oil, sweet violet extract, and mimosa tenuiflora bark extract. Bonus: The subtle silver tone of the bottles makes this a stunning combination on any shower ledge.
This super nourishing, shine-inducing combination is the obsession of every single editor on the goop beauty team (and we represent pretty much every hair type there is). Made with ingredients that are wildly grown, hand-processed, and sustainably sourced from the Amazon—rahua, ungurahua, morete, and sacha inchi oils, plus protein-bonding organic mango sugars—both products moisturize, reduce frizz, smell beautifully of mango and passion fruit extracts, and amp up both shine and bounce.
From one of the world's most famous French hair gurus, this ultraluxe, totally clean and nontoxic shampoo is made with exquisite plant extracts to gently cleanse hair without stripping it of the healthy natural oils it needs for its most luminous shine. Aloe vera soothes the scalp, while hydrolyzed quinoa protein and provitamin B5 work together to restore and revitalize. It smells so fresh and leaves your hair incredibly soft, bouncy, and shiny. The super rich, totally clean conditioner is packed with nourishing avocado and jojoba oils to leave your hair silky and ultramoisturized. To treat even the most dehydrated hair, smooth this into your midlengths and ends, let it sink in for two to three minutes, then rinse and style. Frédéric Fekkai himself designed the formulas, doing extensive trials in his busy New York City salon and sourcing rare ingredients from all over the world—even his native Aix-en-Provence.
Packaged in chic, gigantic pump bottles, this set of super nourishing botanical hair essentials looks fantastic in the shower or by the tub. The shampoo, made with nourishing camellia seed oil, soothing calendula, and energizing ginseng root, envelops your hair and scalp in an amazing lather to gently cleanse and lightly hydrate. The incredible conditioner moisturizes and smooths hair, leaving it shiny and healthy. Both leave hair smelling faintly of cedar, sandalwood, and bergamot.
The secret to your shiniest, softest, healthiest-looking hair is this preshampoo glow serum that works like a dream. "It's kind of a miracle on my hair," says GP. "I leave it in for twenty minutes before I shampoo (I sneak in a workout while the serum soaks into my hair), and it smooths frizz and damage, softens and strengthens my hair, and leaves it so shiny."
Made with cuticle-sealing vitamin C, omega-rich sea buckthorn oil, and shine-boosting plumeria monoi oil, it's a simple prewash ritual that discourages frizz, ramps up both shine and texture, moisturizes, and helps detangle, no matter what your hair type or texture.
---
This article is for informational purposes only, even if and regardless of whether it features the advice of physicians and medical practitioners. This article is not, nor is it intended to be, a substitute for professional medical advice, diagnosis, or treatment and should never be relied upon for specific medical advice. The views expressed in this article are the views of the expert and do not necessarily represent the views of goop.