Choosing the Right Hairbrush for Shiny, Healthy Hair
Written by: Brianna Peters
|
Published on: September 28, 2021
|
Updated on: September 28, 2021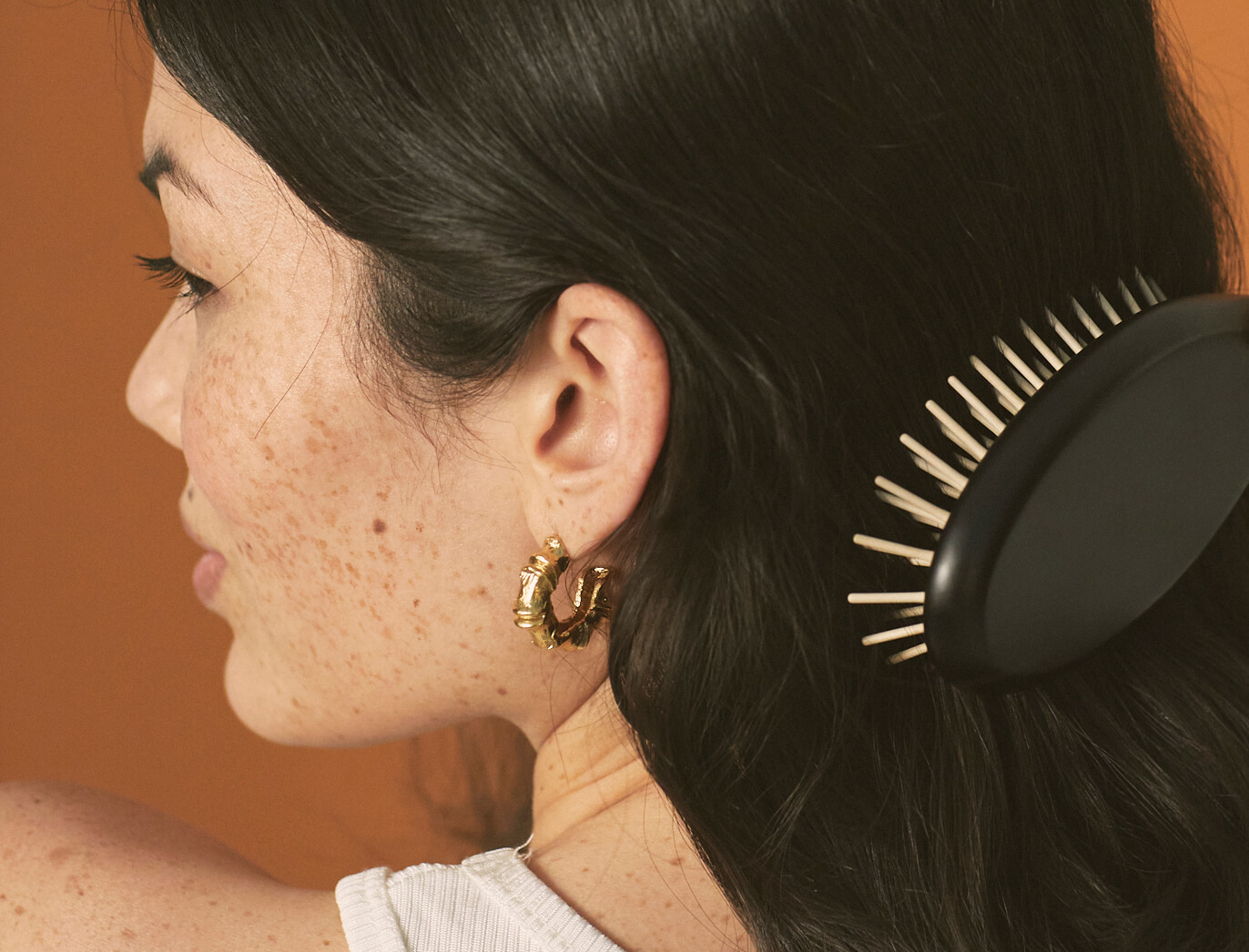 The right brush can make a huge difference in how your hair looks and feels, says LA hairstylist and creative director of Virtue Labs Adir Abergel (he's also one of GP's favorite stylists). "Figure out what results you're looking for, then enlist a brush—along with hair serum, of course—to help you get there," he says.
Different kinds of bristles and even different brush shapes alter a brush's effect on your hair. For instance, a broad shape is better for smoothing and defrizzing, while nylon bristles with ball ends are best for detangling (and give the best scalp massage). Whether you're looking to boost shine, conjure a sleek blowout, detangle wild curls, or give fine hair some body and a bit of playful bend, Abergel's tips make it easy.
Extra Credit:
Scalp-Massage Comb
Use this gorgeous hand-cut jade comb for an invigorating gua sha massage for your scalp. Based on the ancient Chinese therapy of gua sha—which involves smoothing a sculpted massage tool over the face or body—a massage with this comb feels absolutely incredible (especially after using the Cold Processed Scalp Detox tonic). Invigorating for the scalp and relaxing for the spirit, it's our new favorite daily ritual.