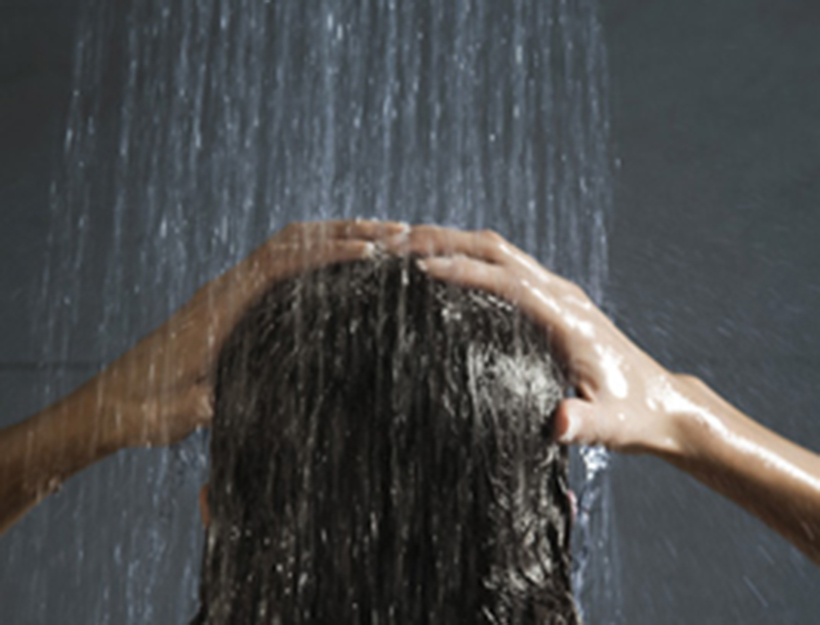 Ask Jean: Why Does Washing My Hair Make it Poufy?
Dear Jean, I hate the way washing my hair makes it poufy—it always looks way better the second day. Is there a way to make it look good without a ton of styling product?
Moisture and more moisture is the answer, and most importantly, no detergent. Most conventional shampoo cleanses with serious detergents, which strip your hair of all of its oils, leaving many hair types overly poufy. The conventional solution, silicone-intensive styling products, replace the weight, texture, flexibility, and softness that your hair's oils give it naturally. Not stripping out the oils in first place is of course better for your hair, but also an entirely less expensive endeavor.
Michael Gordon, creator of The New Wash from Hairstory ($40, hairstory.com), contends that in the absence of detergents, people don't even need conditioner. "Whenever we use detergent, found in almost every shampoo on the market, 
the result is dry, frizzy, hair, and irritated scalp and skin. Then what? 
You have to calm everything down! Everyone thinks they need conditioner, when in fact they don't. Conditioners and masques are merely band-aids for the damage caused by shampoo," he says. His New Wash, a no-detergent shampoo that uses essential oils to cleanse (it definitely doesn't foam and takes a little longer to rinse out), eliminates frizz, pouf—and the need for conditioner altogether.
For those still devoted to conditioner, Josh Rosebrook used hempseed oil to naturally minimize frizz (the root cause of most perceived poofiness) in his products. His Nourish shampoo is made with African black soap (itself derived from plantains and extremely low-sulfate) and hempseed, for gentle but thorough cleansing, while the Nourish conditioner ($54 for both, goop.com) mixes aloe, hempseed oil, and shea butter with a host of essential oils for maximum shine and smooth texture.
The new Moisturizing shampoo and conditioner from Whole Foods ($9.99 each, at Whole Foods) are also kind of incredible in the un-poufing department; they also smell fantastic.
To further tamp down overly-fluffy hair, you can use conditioner as a mask—just leave it on longer, ideally in a sauna, steam room, or warmed with a blow-dryer—or do a mask with hair oil like the one from Rodin ($70, goop.com). A not-too-heavy conditioner or oil can also double as a de-poufing styling tool: Rub a small amount between the ends of your fingers, and run your fingers through your ends, or pat lightly over the poufier spots. Some stylists even recommend using lip balm this way, in a pinch.