Megan Tries It: How the Scalp Whisperer Changed My Hair Forever
Written by: Megan O'Neill
|
Published on: December 16, 2021
|
Updated on: December 16, 2021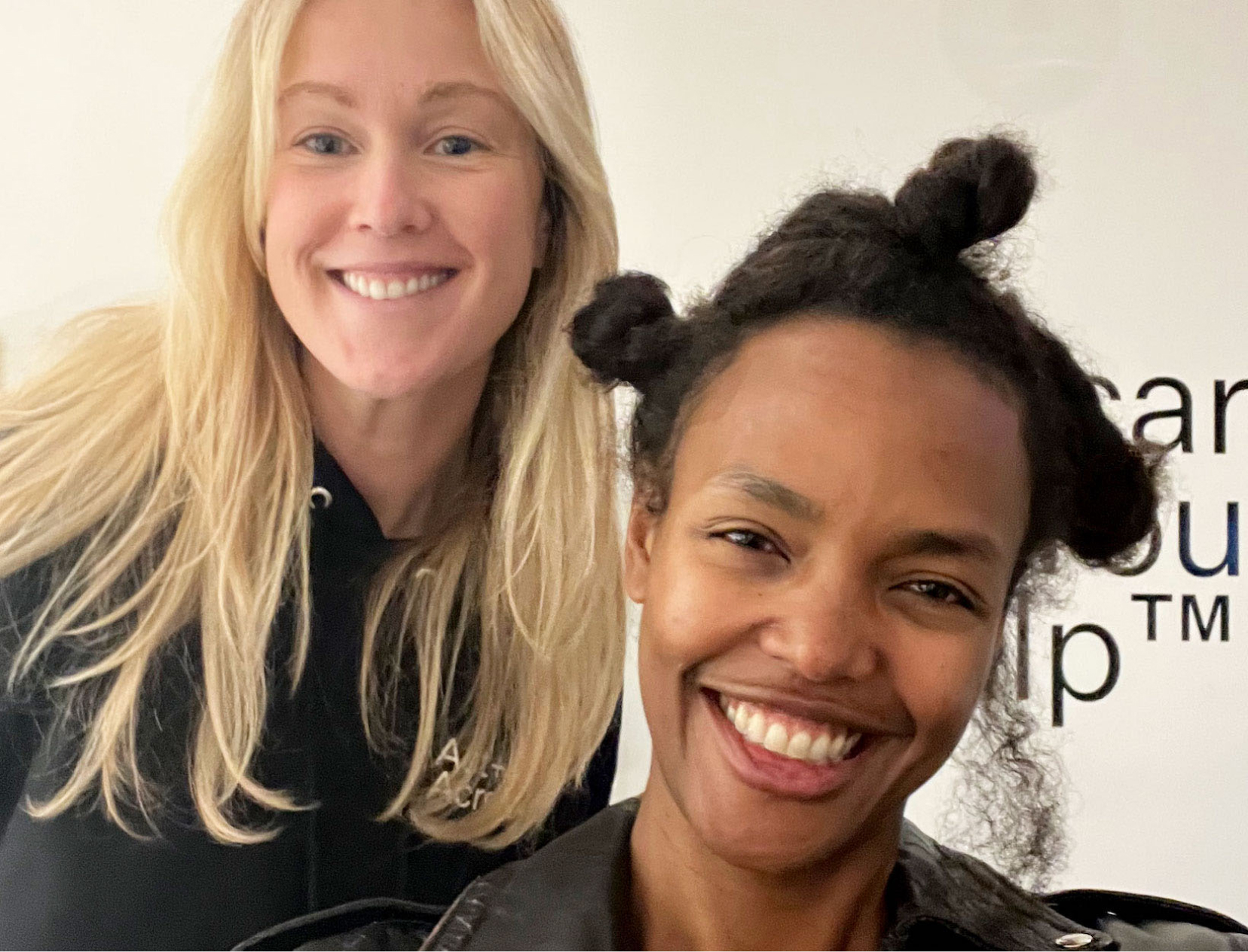 Megan Tries It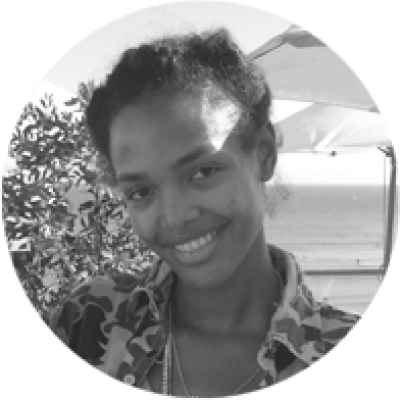 Megan O'Neill is the senior beauty editor at goop. Which is another way of saying she has a passion for clean products, loves anything that reduces stress, and will happily guinea pig herself in the name of wellness.
There was the Sex and the City episode where Charlotte squeamishly peered at her vulva with a hand mirror, compelling high school me and every single one of my friends to lean in and do the same. Purposefully gazing down there unlocked something; all of a sudden the vulva was an area to direct some attention to (life, changed). Something similar happens when I pay a visit to Helen Reavey—a top New York hairstylist, trichologist, and cofounder of the exquisite hair-care line Act + Acre—and in very short order she changes my whole approach to my hair.
I'm comfortably slouched in a plush salon chair at the brand's impossibly cool hair studio/office—a converted gallery on the border of Chinatown in Manhattan. I'm getting my hair dusted: ever-so-slightly trimmed to lose the ragged ends with no perceivable loss of length. I want to grow my hair big and long, fluffy and abundant in every direction, I tell Reavey. (We're each other's inverse: I'm brown and tall with floaty, beachy hair and the most Irish name of all time; she's pale and petite with fringy, long, shiny hair that somehow looks even more lustrous against her chunky black sweater, and she's got an actual Irish brogue.)
"A healthy scalp is how to get the hair you want," she says. "Gently exfoliating can help remove buildup, excess oil, dead skin—all of that can block the hair follicle from getting the nutrients imperative for healthy growth." With that, she stops dusting and trails a dose of her detox scalp tonic along my part. It smells faintly botanical—moringa, aloe, and basil leaf are among its many nourishing oils and extracts—and feels instantly soothing and hydrating.
She presses her hands into my curls and massages the tonic vigorously into my scalp. The next ten minutes are pure eyes-rolling-back-in-my-head ecstasy as her hands knead, mold, and crinkle my scalp, helping to activate the oils and extracts to sweep away buildup. Reavey explains that scalp salons—just scalp treatments, nothing else—are already a thing in Asia, but that much of what happens in any salon can be done at home. "You can use a gua sha comb or your fingertips to give yourself a scalp massage," she says. You don't need to be an expert or perform a special technique. "Any type of massage is good for us and supports circulation to feed the hair follicle."
She leads me to the sink to rinse, shampoo, and condition. "I'm obsessed with looking at my scalp under this thing," Reavey says, handing me an iPad showing enlarged footage of my scalp from the Act + Acre scalp camera she's now holding to my head. Zoomed in to the nth degree, my scalp looks like the supple, fertile, softly rippling surface of a planet. It's beautiful in the same way that images of brains or beating hearts or any optimally functioning organs are—at once raw and beautiful. It's also pristine—no remaining flakes of dead skin or product residue. "An unhealthy scalp can make hair feel brittle and look dull and lifeless," she says. "It can contribute to conditions like dandruff and seborrheic dermatitis. A great little scalp-care regimen along with a nutrient-rich diet makes your hair look and feel healthier and helps ensure that your hair can grow."
I leave with my curls looking more lustrous and shapely than they have in a long time. When Sunday rolls around (my hair-washing and granola-making-for-the-week day), I start my new supercharged routine, which now involves giving my scalp plenty of attention. Note: The gua sha comb approximates Reavey's magic hands quite nicely.
My New Sunday Hair Routine
1. Preshampoo Glow Serum
This miracle blend makes my hair look better. (It also makes my blonde coworker's straight hair look shinier. And my sixty-nine-year-old mom's curls look smoother and silkier.) I massage it into dry hair, wait at least twenty minutes for it to go to work fully—the perfect interval to get the granola going or lie on my infrared mat dreaming about vacation—before I shampoo. The results show up once my hair is dry: My ends are soft and pretty, as if I've just gotten a trim, and my curls gently defined. I'll never not use this stuff.
2. The Magic Scalp Treatment
I section out my hair with the gorgeous jade comb and work in the scalp tonic—gently easing the comb through my hair to deposit the herbaceous formula throughout. The whole thing feels like heaven and leaves my hair soft and detangled. Note: Playing hairstylist and doing it on a spouse, friend, or sibling buys their love pretty much instantly.
3. Shampoo and Condition
I get in the shower, and the big chunks of Himalayan pink salt feel incredible as I work in this lathering scalp-exfoliating whipped shampoo. It's made with nourishing oils that dissolve debris and oil as they condition the scalp. It leaves my hair softer than anything.
The mango and passionfruit scent engulfs me (and lingers ever so faintly in my hair), while the Amazonian oils moisturize and restore, leaving my curls smoothed, frizzless, and floaty. And I looove that the brand does refills.
4. Ultimate Detangler
I ease this brush through my conditioner-soaked thicket of curls—the best way to distribute product—and omg. The bendy bristles graze my scalp and feel incredible. Most importantly, they easily, painlessly sweep through snags and tangles.
6. Healthy Food
"My husband does all the cooking, super healthy stuff—he knows how to make veggies taste great," Reavey tells me at one point during our session. A healthy, nourishing diet, she says, is table stakes for great hair. These pots are brilliant for nourishing stews, veggie frittatas, garlicky roast chicken, paella—sky's the limit.