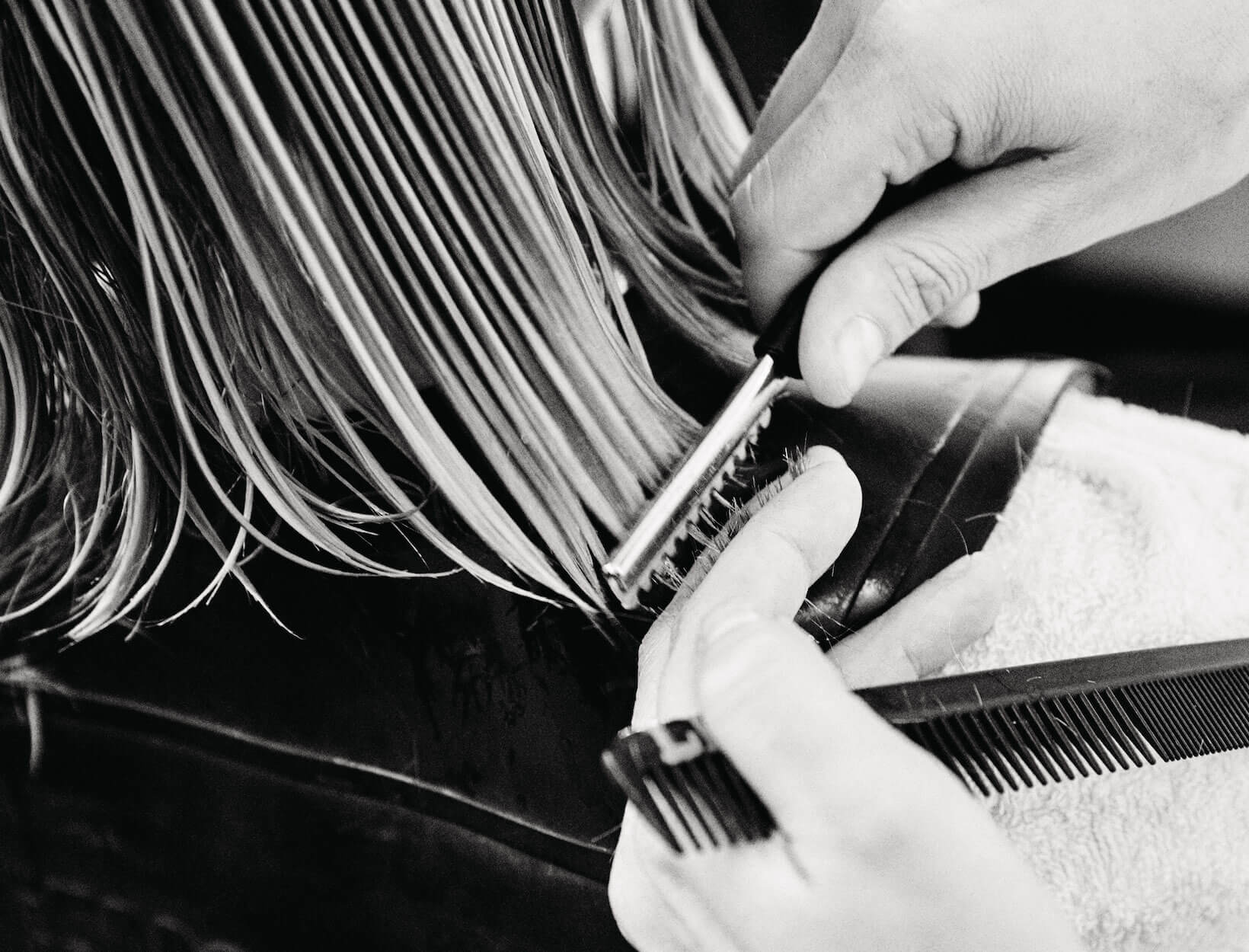 7 Ways to Get a Better Haircut
Walk into the Sally Hershberger salon in New York (conveniently for us, her NoMad salon is a relatively short walk from goop's NY outpost, her new 24 K Salon just opened uptown in Barney's New York) and you'll walk out with a great haircut—pretty much guaranteed. But Hershberger says that should be the case pretty much wherever you go, if you do your research, really think about what you want, and then communicate it effectively. Here, her seven tips for walking out really, really happy:
Stalk potential stylists on Insta.
"Definitely look into the stylist before committing to them. Checking out their Instagram page is perfect—you can see the way they cut, their personality, and their overall style. You want to click with them, be on the same page. "
Save pictures of cuts you love on your phone.
"It's always easier to have some pictures on your phone—videos are great to show how you want the movement and texture of your cut."
Consider how people at the office look.
"Your professional environment should give you a good idea of how you want to look on a day-to-day-basis."
Agree (firmly) on how much to cut off.
"Make sure you and your stylist are on the same page with length—a must!"
Whether to cut or color first…depends.
"If you're going with a drastic change, definitely get the cut first. This way, cutting off a lot of length, or adding a lot of layers won't affect the dimension of the highlights, or the pop of transformation."
Razors v. scissors—also depends.
"This depends on a few things, but mostly your hair texture: Fine hair and razors usually don't go together well. It also depends on how messy and layered you want your cut to look. Scissors are great for precision cutting."
Be real about how much effort you're willing to put in.
"Share your everyday hair routine with your stylist. If you're a get-up-and-go type, something easy to style will look amazing when you're running out the door. Before you commit, make sure you ask about how maintainable the cut is—how long it should take to style, what products are recommended—so you end up with something that works with your lifestyle."