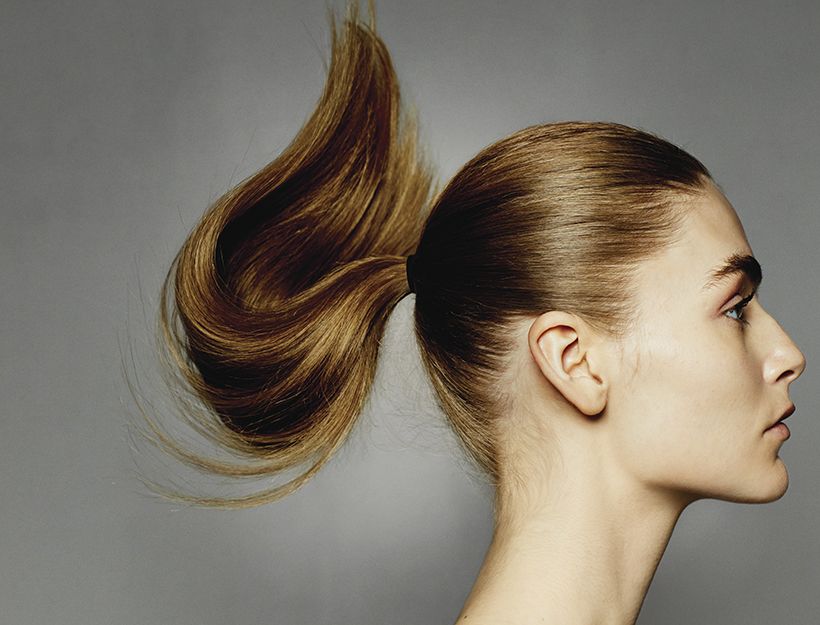 12 Ways to Make Your Hair Shinier
Switching out conventional, potentially toxic beauty essentials for clean, non-toxic ones is more challenging with hair products—simply because most people are more terrified to experiment with their hair than, say, their lipstick. The silicones, plastics, and polymers the conventional hair industry uses to make your hair look shiny often work against hair health by drying it or by building up and creating dullness. Most of these tips apply to any hair routine, clean or not, but give yourself a few weeks with a clean routine, and we promise, your hair will be healthier, happier, and seriously gleamier.
Get your hair really wet before you put in shampoo. Otherwise, it doesn't wash out as easily—and un-rinsed-out shampoo makes hair both dull and greasy.
Use sulfate-free shampoo, like the super-moisturizing, floral-citrus-scented one from True Botanicals. Detergent—the same as what goes in the dishwasher, car wash, etc.—is stripping, and sulfates are detergent. Sulfate-free shampoos don't foam as readily as typical shampoo, but they leave your hair with much more of its natural oil intact—the result is dramatically shinier, softer, more manageable hair.

True Botanicals Shampoo
goop, $34
This is an incredibly luxurious, gorgeous-smelling, rich shampoo that somehow manages to (miraculous for a sulfate-free shampoo) foam beautifully without SLS or other toxins, and leaves your hair bouncy, shiny, and full of health. A mix of lemon and orange peel, ylang ylang, sweet violet, and mimosa tenuiflora bark extract leaves hair smelling insanely fresh; the chic aluminum container is also brilliantly practical in terms of getting every last precious drop.
Take a moisturizing-from-within supplement; HUM's Red Carpet Supplement is made with plant-derived omega 6s for shinier, healthier hair.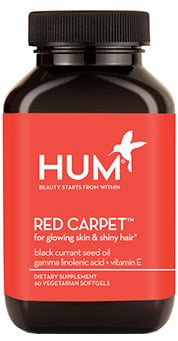 Hum Nutrition Red Carpet Supplements
goop, $25
For glowing skin and stronger hair, Red Carpet is your secret (vegetarian) weapon. This vegetarian formula includes the perfect balance of GLA, ALA, and vitamin E— naturally sourced and potently formulated. Made from bio-available nutrients in black currant and sunflower seeds, Red Carpet's healthy essential fats support glamorous hair and glowing skin. Full of black currant oil, Red Carpet supplies the body with GLA, an omega-6 known to stimulate healthy skin and stronger hair, and ALA, an omega-3 that acts to prevent heart disease. The sunflower seed oil is rich in vitamin E and fatty acids, helping to bolster shiny hair and glowing skin. Prevent premature aging and damage while facilitating red-carpet-ready skin and fuller, moisture-rich hair.
Double-condition: Condition in the shower and then again once out. Beautycounter Daily Conditioner is thick and smells faintly of tea and sweet marula; smooth it from mid-length to ends, then if there's anything left on your hands and volume is not your top concern, run it over the top of your head, not letting it touch your scalp, just conditioning the top of your hair.

Beautycounter Daily Conditioner
goop, $26
This weightless formula is meant to prep hair with a nourishing mix of vitamins and fatty acids to better handle everyday stressors. It's lightly scented, too, which is pretty essential for a conditioner.
Blot your hair dry rather than rubbing back and forth with a towel. Many stylists advocate blotting with paper towels, but the reality of that technique is messier, more expensive, and dramatically un-eco; we love the ultra-absorbent Aquis towels—woven from moisture-wicking microfibers—which make blotting not only doable, but easy.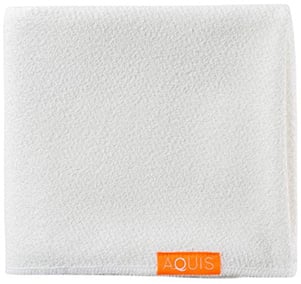 Aquis Lisse Luxe Hair Towel
goop, $30
For more shine and overall healthier hair; less frizz, breakage, and damage; plus a speeded-up drying routine, this light, easy towel is an amazing solution. Super-absorbent and soft to the touch, the Aquis will change the way you dry your hair—and seriously reduce frizz, not to mention overall damage, in the bargain. Regular towels tend to be rough on hair; while this one is ultra-gentle, it also dries it faster. Wrap it around your hairline, tuck the ends in, and let it soak up the extra moisture for shinier, softer, frizz-free, beautiful results.
Leave-in conditioner makes a huge difference because it makes your hair easier to comb or brush through. (When you're brushing or combing wet hair without it, you break hair strands, creating split ends and frizz—the opposite of the shiny healthy gleam you're looking for.) The leave-on spray from Lavett & Chin is incredibly light but moisturizing and leaves your hair with amazing shine.

Lavett & Chin Leave On Conditioner
goop, $32
For the healthiest shine, smoothed flyaways, and serious protection from heat-styling, wind, water, and sun, this color-safe leave-in conditioner is brilliant to use every day for all over better-looking, happier hair. Made with a rich infusion of active botanicals, from rosemary, lavender, and hibiscus to sweet-almond, ginger-root oil, and clove-bud oils, it's lightweight, sprays in, and leaves hair instantly more manageable. The ultra-hydrating formulas smells subtly of ginger and clove; the results, once hair is dry, are serious bounce, major gleam, and smoothing, strengthening protection.
Touch your hair as little as possible while it's drying. More touching equals less shine and more frizz.
Once your hair's dry, finish the ends with oil—we love the hibiscus-infused, super-nourishing one from UMA—or pomade—Reverie's Rake Styling Balm is incredible. Rub a bit of product between your palms, then lightly skim over your hair, twisting it in a little at the ends.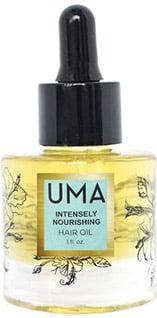 UMA Nourishing Hair Oil
goop, $70
For shinier, bouncier, and all-around healthier hair, this all-in-one healing blend of hibiscus, yerba de tago, Indian gooseberry, jojoba, moringa, and grapeseed oil is infused with lemon and grapefruit extract to cleanse the scalp, stimulate hair follicles, and promote healthy hair growth. The best part: Though it penetrates deeply and saturates hair with essential moisture, it doesn't weigh it down. Apply 5-7 drops of this restorative solution directly to the roots, either as an overnight treatment, or for about 15-20 minutes before you shampoo. Bonus: It's totally safe for color-treated hair, too.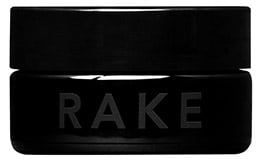 Reverie Rake Styling Balm
goop, $36
Use this shine-enhancing, style-rejuvenating balm on wet or dry hair—it nourishes and conditions as it gives light support and major bounce. Rich with botanicals and essential oils from rose and frankincense to vanilla, balsam, and ylang, the antioxidant formula protects color and softens hair with mango nut butter and pomegranate seed oil. Whether your hair is long or short, this is the ultimate do-it-all balm to add soft hold in wet hair or to smooth frizz or revivify a whole look in dry hair.
If you get too much oil/product in your hair, an instant fix is a bit of dry shampoo—Alder New York's has a subtle eucalyptus scent and is also an incredible volumizer/texturizer, too.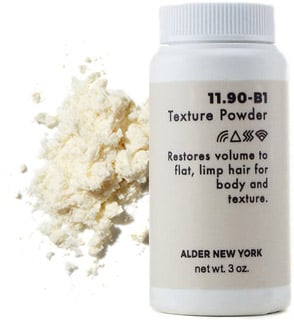 Alder New York Organic
Natural Dry Shampoo
goop, $27
This clean, USDA-certified organic dry shampoo powder is the kind you use sparingly, so one of these bottles lasts a long time. Not just a cleanser but a texturizer, apply this blend of refreshing eucalyptus, cleansing clay minerals, and absorbent, volume-boosting rice powder and horsetail powder by tapping a bit into the palm of your hands; then, using your fingers, comb it through at the roots, then use a brush to gently dust off any excess.
Once a week, do a hair mask: Rahua's is the ultimate. Made with a luscious blend of shea butter and rainforest-grown Ungurahua and Rahua oils, it smells incredible—leave it on for 10 minutes.

Rahua Omega 9 Hair Mask
goop, $58
For shinier, healthier, bouncier hair in 10-15 minutes, this super-nourishing mask works miracles on dry, damaged, colored, or heat-treated hair. Made with ultra-hydrating Ungurahua (rich in omega 9), Rahua (the brand's signature), and sunflower-seed oils, plus gleam-inducing shea butter, it's great to do once a week: work it in after shampooing, comb through, leave in for 10 minutes or so, and rinse out. The benefits are both instant and long-term, from immediate shine and softness to ongoing strength, elasticity and all-around silkiness.
Hair oil isn't just for finishing—it's also an amazing weekly treatment. You get the most shine when you combine oil with heat: Run the oil through your ends and hit it with a warm but low-power blow-dry, or put it up and do a hot yoga class, go in the sauna or the steam room. Once you wash it out, the shine should be pretty next-level.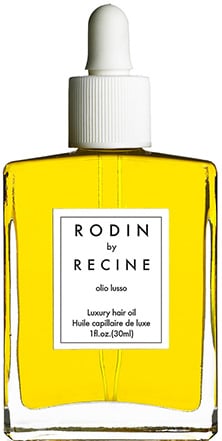 Rodin Luxury Hair Oil
goop, $70

Like all Rodin products, the hair oil is naturally scented and incredibly hardworking. The apricot oil-based formula was designed by famed hairstylist Bob Recine to heal and maintain damaged hair.

Right before you get out of the shower, blast your hair with ice-cold water. Every stylist says this, no scientist has ever proved it; we say, if it's super-freezing outside, maybe simply emerging into the cold air achieves the same goal? It's a theory, in any case.

Related: How To Repair Damaged Hair