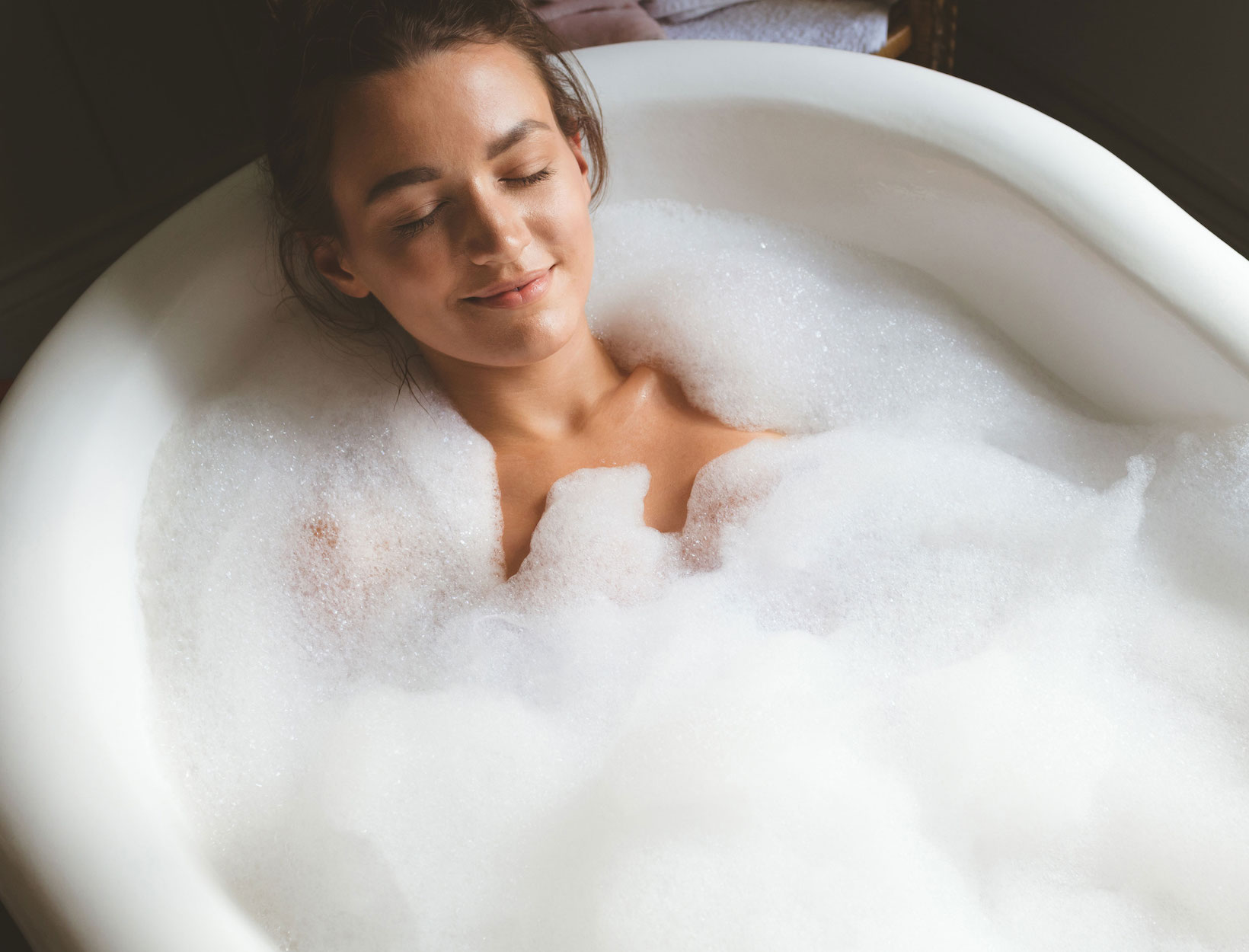 Hibernation Mode:
Sleep In, Moisturize a Lot, and Recharge Your Spirit, Skin, and Hair
There's not a great deal any of us can control right now, except caring for one another and ourselves. For those of us who are at home, taking a few moments to reconnect with ourselves can make a big difference in how we feel (and sending a self-care package to someone else feels even better). Here's a little routine involving a steamy bathtub, some serious exfoliating, reparative deep conditioners, plumping face masks, and glow-inducing oils.
Simply luxuriating in a steamy tub, phoneless and newsless, can shift your mood dramatically—make the water piping-hot and steep in there for twenty minutes.
Optimize the bath's restorative powers with a pretub dry brushing session and a quick face exfoliation to prep your skin for the treatment mask to come.
Mood-Resetting
Bath Soak

Skin-Energizing
Dry Brush

Face-Buffing
Exfoliant
Once you're in, slather on a few low-lift treatments—a reparative deep conditioner, a plumping face mask—to work while you soak. The heat and moisture will help the ingredients penetrate further for even glowier skin and silkier hair.
Skin-Brightening
Face Mask

Silkifying
Hair Mask

Moisture-Infusing
Face Mask
Afterward, we like to wrap ourselves in a towel and a robe, then collapse in bed to keep sweating it out for a bit. As you start to return to consciousness, seal in all the benefits with a gleamy post-bath body oil. If you're feeling especially ambitious, loll about a while longer and paint your toenails the perfect red; if you're not, stay in bed and smooth on an essential-oil-rich body cream.
Subtly Sexy
Body Cream

Gleamy
Body Oil

Minimalist
Nail Polish