Why Perfume Is the Last—and Perhaps Most Important—Frontier in Clean Beauty
Written by: Jean Godfrey-June
|
Published on: May 11, 2022
|
Updated on: May 11, 2022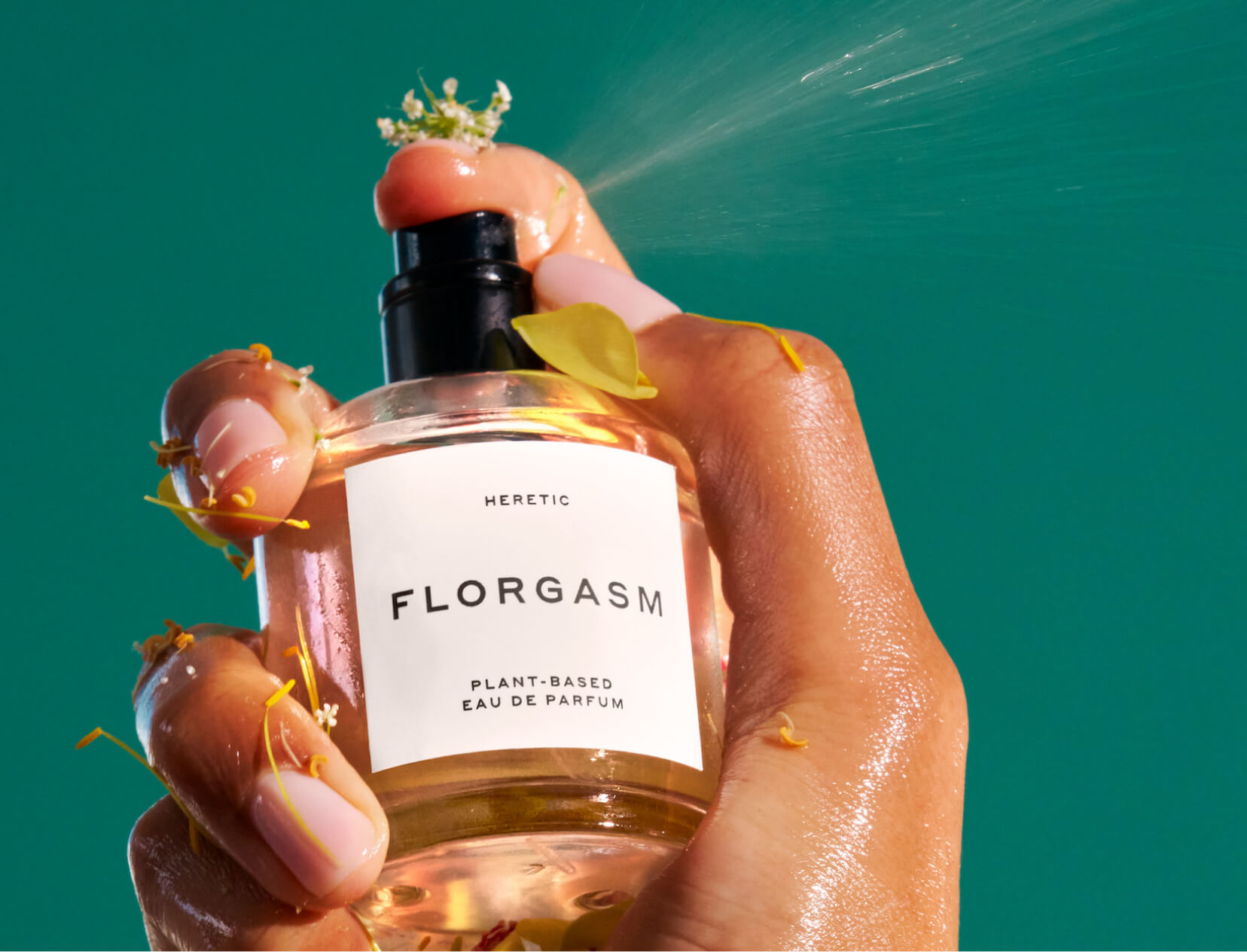 "Transparent" would seem the perfect word to describe a bottle of perfume—you can see right through it. But few products available in the US are less transparent than perfume: The term "fragrance" is, by design, a bucket into which beauty companies can put any ingredient they want, without having to disclose it on the label. When you see "fragrance" listed, unexplained, on any cosmetics label—not just on perfume but also on skin cream, shampoo, body wash, lipstick, anything—it's important to know that it could include any number of some 3,000 potential cosmetic ingredients, some known or suspected to harm health, some not.
The only thing you know for sure is that the manufacturer of that product doesn't want you to know what's in it. "The term 'fragrance' has become a way for corporations to hide ingredients, from phthalates, allergens, and potential endocrine disruptors and carcinogens to anything toxic they don't want to list on the label," says Gwyneth. What began as a term to keep perfume formulas a trade secret has evolved into a legal chemical dumping ground.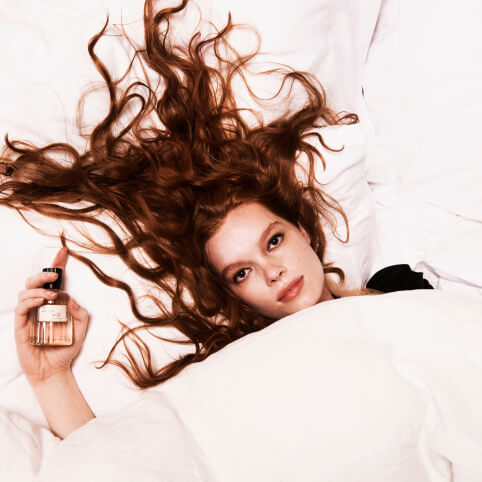 The Maker
Wild Eau de Parfum
goop, $160
SHOP NOW
The Hidden List of Chemicals
"Consumers are kept in the dark about what is truly in their products," says Carla Burns, senior director of cosmetic science at the Environmental Working Group (EWG), a Washington, DC–based nonprofit consumer advocacy organization. "Seeing vague terms like 'fragrance' on labels is worrying, since only a handful of ingredients are banned for use as cosmetics ingredients in the US. Manufacturers may use almost any ingredient and take the product to market without approval from the FDA."
Accordingly, if the list of ingredients on a label includes "fragrance" and doesn't break down what's in that fragrance, don't assume that all those hidden ingredients are safe: The Campaign for Safe Cosmetics (a coalition of some 100 organizations, including the EWG, all advocating for transparency in the personal-care industry) commissioned independent laboratory tests on 17 bestselling fragrances and found an average of 14 hidden chemicals in each.
Among those hidden chemicals are solvents, stabilizers, preservatives, and dyes, including compounds associated with hormone disruption, allergic reactions, and accumulation in human tissue—and many of them have never been assessed for safety in personal-care products.
Among the most common (and risky) hidden ingredients are phthalates, particularly diethyl phthalate (DEP), a known endocrine disruptor that's used as a solvent and fixative. (Phthalates are plasticizers that add stickiness to formulas—in fragrance, they help scents last longer.) "They're a family of 'everywhere chemicals,'" says Burns. "Researchers at the Centers for Disease Control and Prevention found measurable levels of many phthalate metabolites in the general American population. Phthalates are ubiquitous—they're in personal-care products, plastic goods, fragrances, flooring, cleaners, food packaging, and more. Some phthalates are potent endocrine disruptors that, even at low doses, may disrupt normal hormone pathways and are especially harmful if exposures occur during fetal or early life, since they can disrupt development," she continues.
How Much Are We Absorbing?
Can a drop of cologne affect the hormones of a developing baby? That's the classic argument: There's so little of X ingredient in my formula, it couldn't possibly hurt anyone—the dose makes the poison. The problem is we're not allowed to know the dose or the potential poison, and each dose is multiplied by the incredible number of products infused with "fragrance" that we use every day.
What about Naturals?
Products with the words "natural" or "organic" on the label don't guarantee transparency—only an ingredient list that fully discloses everything that's in the product, including the fragrance, aroma, or parfum. "A common assumption is that if a product is considered to be natural, it's safer than a synthetic one," says Burns. "This is not always the case. Sometimes natural ingredients are safer and better than synthetic alternatives, but there are naturally occurring substances that have health concerns. Some natural ingredients can be contaminated with toxic heavy metals, and some botanical-based essential oils are skin sensitizers. Sensitizers are worrisome, since consumers may not have an immediate reaction but can develop an allergic reaction after repeated use."
"It's important to note that not all products with the term 'fragrance' on the label will contain ingredients with health concerns," says Burns. "But without ingredient disclosure, there's no way for a consumer to know exactly what's in the products that they're buying." We deserve the right to make decisions about our exposure, and we currently do not have that right—instead, we can check ingredient lists on product labels or use the EWG's supremely helpful Skin Deep database or its Healthy Living app (they provide ingredient information for more than 130,000 household products, including personal care and beauty). Or we can buy perfume (and anything else with "fragrance" on the label, from face cream to shampoo) from retailers that demand transparency from every brand. goop is dedicated to truly clean perfume with transparent labeling and has some of the strictest standards in the clean beauty industry; retailers like Credo and Detox Market, as well as special sections at retailers like Sephora and Target, all make it easier to shop for something you'll love—and not have to worry about.
Top 2 Smaller-Size (and Easier-Priced) Scents
Sexiest Hair Oil on the Planet

Part frizz-smoothing serum, part gorgeous jasmine-inflected hair perfume, this leaves your hair shiny and smelling fantastic.

This Body Wash Smells So Good, It Qualifies as Perfume

There's nothing like stepping into a hot shower and lathering on this beautifully scented body wash to transform your shower into a relaxing out-of-body experience. It leaves skin soft, moisturized, and smelling subtly of cedar, sandalwood, and bergamot. And we love the chic, gigantic pump bottle.

Some People Buy This Skin-Loving Moisturizer Just for the Citrusy Scent

This rich, luxurious, clinically tested body lotion leaves skin ultramoisturized, silky soft, smooth, firm, and toned—and the subtle scent is almost as addictive as the way it makes our skin feel.
5 Favorite Scented Candles
The Maker

Gardener Candle

goop, $75

Named for one of the most beautiful rooms in the Maker Hotel in Hudson, New York, this sophisticated, citrus-infused candle smells crisply of mint, basil, bergamot, and botanicals.

SHOP NOW

goop x Heretic

This Smells Like My
Orgasm Candle

goop, $75

A tart, tantalizing fragrance made with pink grapefruit, neroli, and ripe cassis berries.

SHOP NOW
August & Piers

Darling Candle

goop, $86

A heart-filled scent of warm cedarwood, soft florals, and bright bergamot.

SHOP NOW
RELATED READING