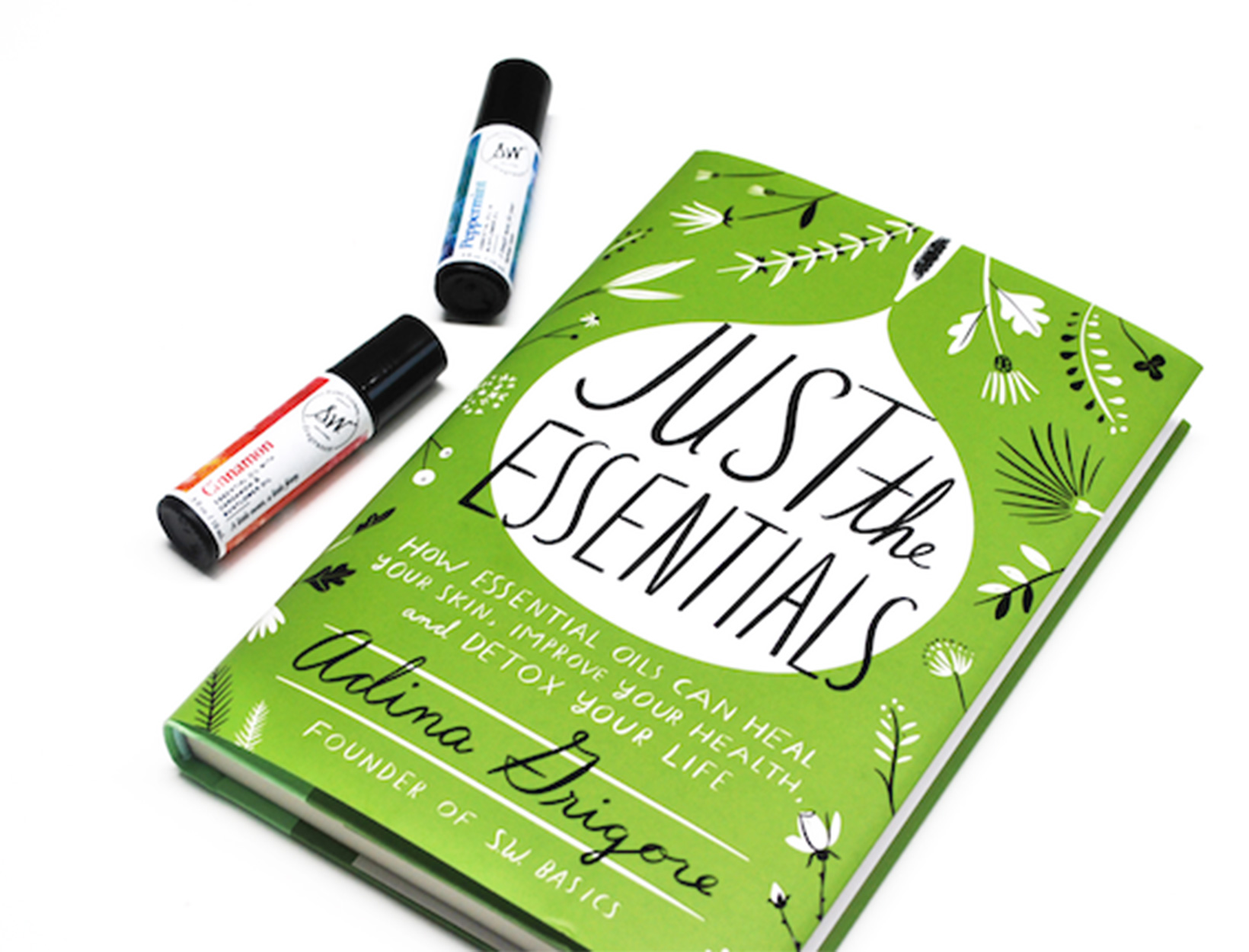 Why Essential Oils Should Be in Your Medicine Cabinet—and How to Use Them
The brilliant founder of the goop-beloved, essential-oil-infused, clean line based in Gowanus, Brooklyn has come out with a fantastic book, Just The Essentials, on how to incorporate essentials oils into everyday life—easily. S.W. Basics founder Adina Grigore got into the field when even prescription medication wouldn't treat her acne and problem skin—and essential oils did. She's a fountain of knowledge, not just about the oils' amazing effects on skin, but how to use them in all areas of life, from cleaning your house to treating even serious health issues. Best of all, her down-to-earth, funny voice is kind of the opposite of the often mysterious, jargon-heavy style essential oils get treated to.
Along with piles of tips, cool facts, and a ton of research, Grigore also gives simple DIY recipes for everything from beauty items to household cleaners. Cute, smart, funny, and brilliantly comprehensive, this is the book to get if essential oils even vaguely interest you.