Mom, Podcaster, and Digital Superstar Valeria Lipovetsky's In-Flight Beauty Secret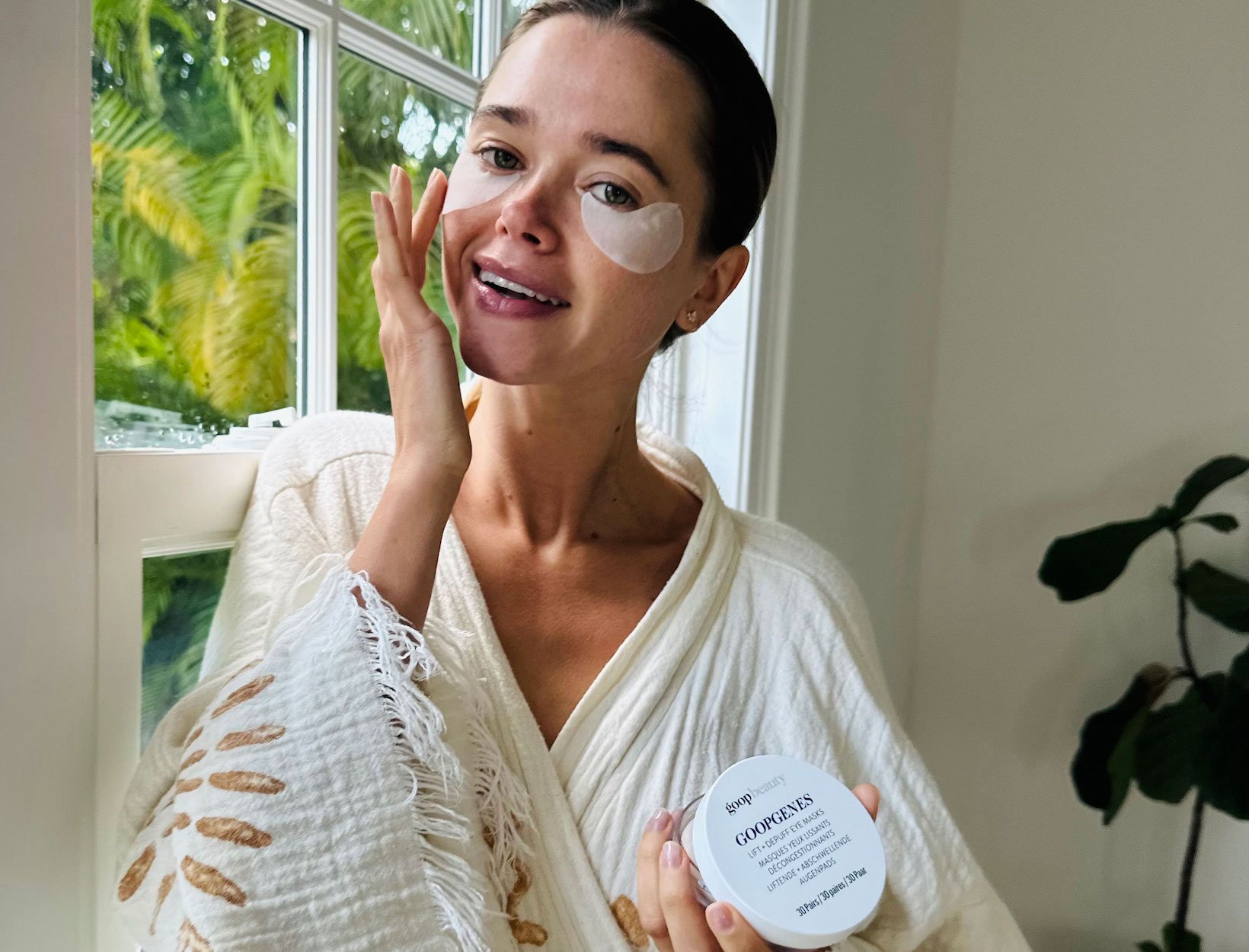 Flying all around the world—she started as a model at 15—taught Valeria Lipovetsky to keep things simple and as stress-free as possible. Today the Miami-based podcaster, content creator, and mom of three flies less, but she still focuses on simplicity—in terms of both beauty and style—and a calm, balanced mind. "I'm in a real transitional moment in my life where I'm leaning into pleasure and self-discovery," she says. "I'm figuring out what works for me, my family, and my business and blocking out the nonsense that doesn't serve me."
Lipovetsky explores motherhood and self-discovery through intimate and open conversations on her podcast, Not Alone (she and Jessica Alba recently talked mom guilt and much more), and beauty and fashion on YouTube and Instagram; we love it all.
Here, her easy staples for fresh, glowy skin and an effortlessly chic wardrobe—backyard cold plunges and an in-flight eye secret (that works for everyday, too) included.
My Beauty and Wellness Favorites
A travel hack (and mom hack) I've been swearing by for years is to apply a mask to your under-eyes during a flight. These ones allow me to step off the plane feeling fresh, hydrated, and ready to take on the day.
I've been really into doing a cold plunge in my backyard, then hopping into a warm bath right after. The trick to a good bath is this detoxifying soak. I always make sure I have a bag on hand to sprinkle in.
What no one prepared me for about Florida is just how dry my skin would get. After my cold plunge and bath, I slather on body oil to lock in all that juicy moisture—it leaves my skin glowing.
My Outfit
The pinstripes and subtle crop on this button-down drew me to it instantly. The vibe speaks to my inner French girl—I pair it with jeans for a casual-cool vibe or sleek trousers to dress it up.
One of my favorite ways to build an outfit is to mix feminine and masculine pieces. This is the perfect vest to style with a loose pant and heeled sandal for a chic balance. It's also great to layer during colder months.
I love trousers. I gravitate toward high waisted, wide-leg, and subtly pleated styles—this pair hits all the marks.