Two Great New Beauty Spots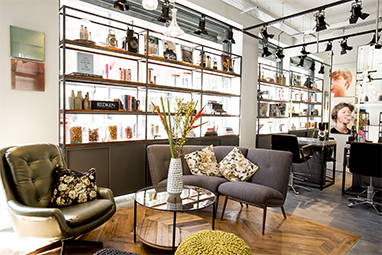 LONDON:
George Northwood Salon | 44 20 7580 8195
Our go-to London hairdresser, George Northwood, has finally opened his own salon in central London, where he's keeping it all in the family: While George cuts, his sister—well-known in her own right—heads up color, and his mom stops by routinely with home-baked treats. The space feels more like a cozy living room than an antiseptic salon, as his favorite books line the shelves, art from his own collection dots the walls, and there's space to work at your laptop while your color sets. What's better, he offers healthy snacks along with "George's Marvelous Medicine," a juice packed with hair-healthy nutrients.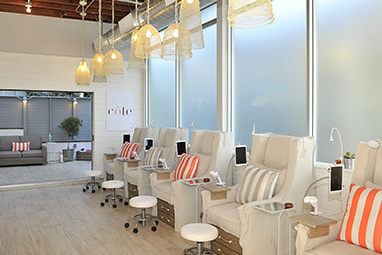 LOS ANGELES:
Côte | 11714 San Vicente Blvd. | 310.820.0906
While Los Angeles is a veritable sea of nail salons for on-the-fly manicures, there aren't many non-spa spots that feel particularly luxurious. Enter Côte, a serene, grey-washed space that looks like it belongs in Harbour Island—not on one of L.A.'s busiest drags. The best part though is that Côte—and its collection of 109 polish shades—is completely five-free (no formaldehyde, dibutyl phthalate (DBP), toluene, camphor, or formaldehyde resin). It's a winning, and well-executed combination (there's also a sweet little shop in the front, full of finds from the French countryside)—we'd be surprised if the city isn't blanketed with Côte outposts soon.