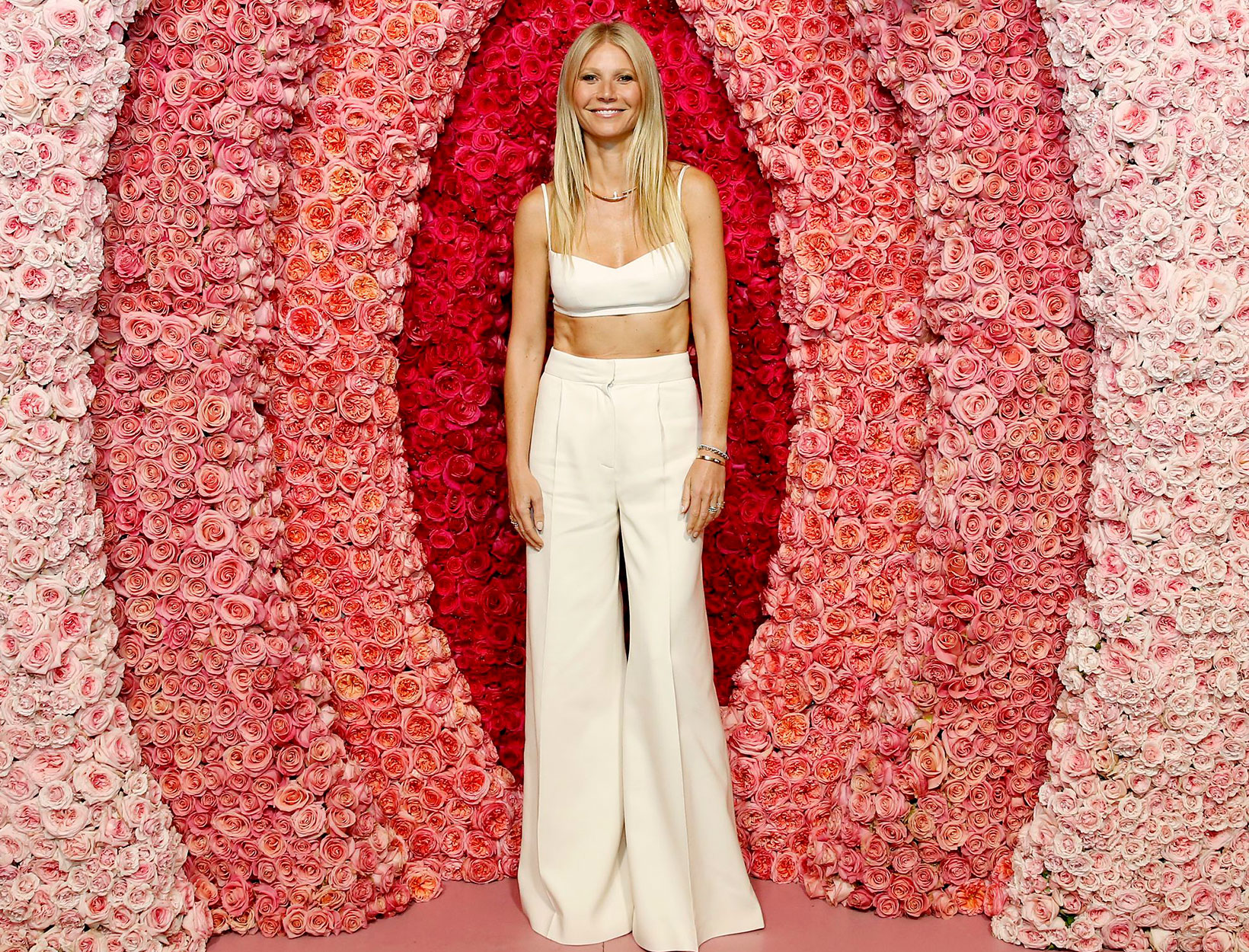 Vagina, Meet Orgasm
The candle that scandalized the internet actually started its life as eau de parfum. "That's why the candle has such a lush, complex fragrance profile," says perfumer Douglas Little, who founded Heretic and works with GP on all the goop perfumes and candles. goop staffers and customers alike had been asking whether the sophisticated, sexy floral scent of the candle might ever translate to wearable perfume, so Little went back to his original formula—cedarwood and bergamot absolutes juxtaposed with Damask rose and ambrette seed stir the senses into the realm of fantasy and seduction—and bottled it in a chic, sleek, new rollerball vial. It's gorgeous, and it happens to be precisely what we want to wear close to our skin this summer.
At the same time, Little and GP started work on another, similarly scandalous candle. This one is super fresh, bursting with grapefruit, cassis berries, and gunpowder black tea, and it comes in a box decorated with fireworks. It's called This Smells Like My Orgasm, and it sent Jimmy Fallon into a fluster: "Oh, of course it's got fireworks on it," he laughed when GP brought one on his show. We (perhaps unsurprisingly) can't get enough of it.
Pink grapefruit in particular has a long history in aromatherapy and other traditions as an amplifier—it lifts the spirit in much the way it can lift other ingredients within a fragrance formula, Little says. "You experience all of it—the ripe cassis berries and the wet Turkish rose petals, and then that grounding gunpowder tea," he says. Just walking past the (unlit) candle makes you want to walk right past again; light it and the room blooms with subtle, sexy airiness and refreshment.
Little credits GP for challenging what people typically expect from candles and scents. "Her desire to boldly color outside the lines helps us bring back an element of both magic and excitement to both worlds," he says.
Both GP and Little have a hard time picking a favorite. "Where Orgasm is vibrant, bright, and uplifting, Vagina is more deeply sensual, warm, and seductive," says Little of the two scents (we suspect and fervently hope that an Orgasm rollerball may soon be on the way). "You kind of can't have one without the other."