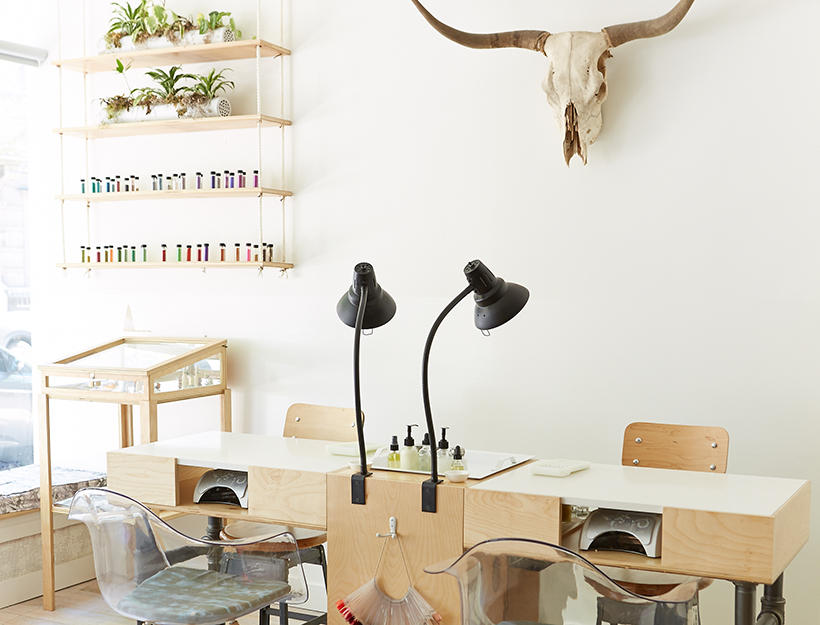 The No-Water Pedicure—and Why It Rules
Valley Nails in Manhattan (there's one just on 15th street near the downtown Barneys, another around the corner from the uptown Barneys, and another in Nolita right by The New Museum) is a happy, serene, clean (as in nontoxic, 7-free, clean-beauty clean), and cool place to get your nails done. Their nail art is off-the-charts amazing, and the eclectic, spare interiors make you want to run home and redecorate everything, but the waterless pedicure is perhaps their most brilliant idea.
It sounds un-pampering, somehow, but it's the opposite: They use fresh, warm wet towels, eliminating the gallons of disinfectants and detergents necessary to keep even the smallest tub of water free of bacteria, viruses, fungi, and God knows what else. It's a lot to not have to think about. In its place, you think about how amazing the massage feels, how relaxed you are, how thorough and lovely the nail technician is, and, when you walk out the door, how gorgeous and perfect your pedicure looks.