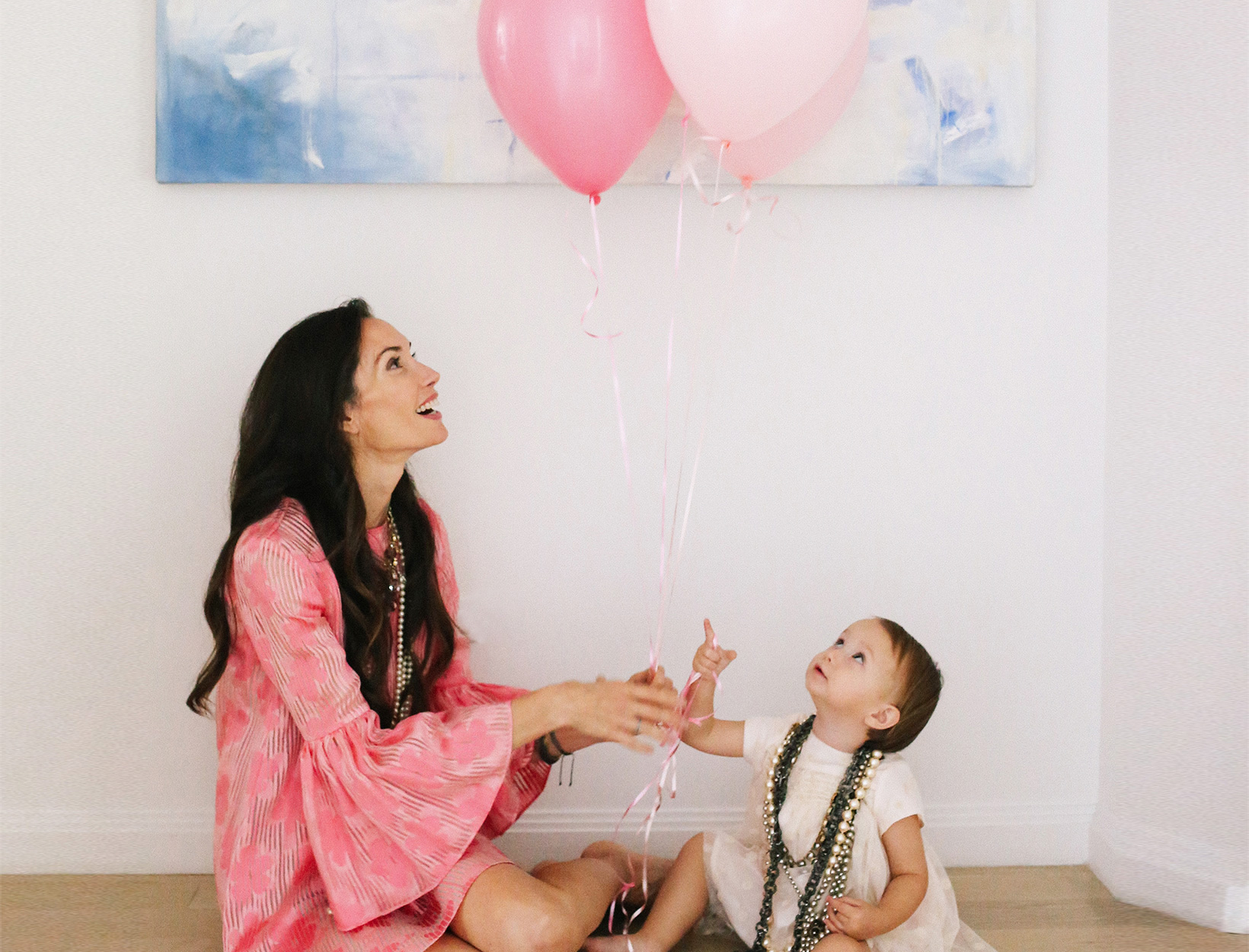 The Chicest Clean Baby Line on Earth
Like so many goop readers (and staffers), Olivia Chantecaille's wake-up call about clean, non-toxic beauty came when she was pregnant with her first child. That child, a little girl named Delphina, is now almost three; and the result of the wake-up call, an exquisite new kids' line called Chantecaille Bébé, is finally on the shelves. The baby skin care line is clean and non-toxic, yet subtly scented, gorgeously textured, and beyond-gentle. Plus, the packaging is about as French as it gets.
"You're so nervous and anxious when you're getting ready to have a baby," says Chantecaille, the creative director of the hugely successful family business, Chantecaille Beauty, run by her mother Sylvie—the beauty-world legend. "You're getting all this advice, and you don't want to make a mistake. For me, it was learning that babies' skin is ten times thinner than ours that really made me think that anything you put on a baby's skin makes a huge impact." Her obstetrician gave her some non-toxic baby creams to bring with her to the hospital, since most hospitals use decidedly not-clean products on newborns. "I used the non-toxic stuff, but it definitely wasn't up to the standard of what I'm used to, or what I'd want for my baby," she says.
Since Chantecaille Beauty has always been based in the power of plant essences and extracts, taking that heritage further into the realm of organic and purely non-toxic baby-care products made plenty of sense; but it wasn't easy. "Educating ourselves about all the different possible standards for non-toxic and organic took some work," says Chantecaille. Once they settled on a standard—a new, European one called COSMOS that the team felt was the very highest standard they could find—the business of getting certified was a serious challenge.
"We stopped everything we'd started with the line and went back to square one," she says of becoming the first COSMOS-certified baby line in the US. "This is the future of skincare as far as I'm concerned." Because the line could contain no artificial fragrance, she relied on soothing flower essences—from orange blossom and chamomile to something called the Wild Moss Rose that's so calming it allows for an anti-itch claim—to create a faintly citrusy scent. "You get the soothing benefits of these flowers, not just their scent," says Chantecaille.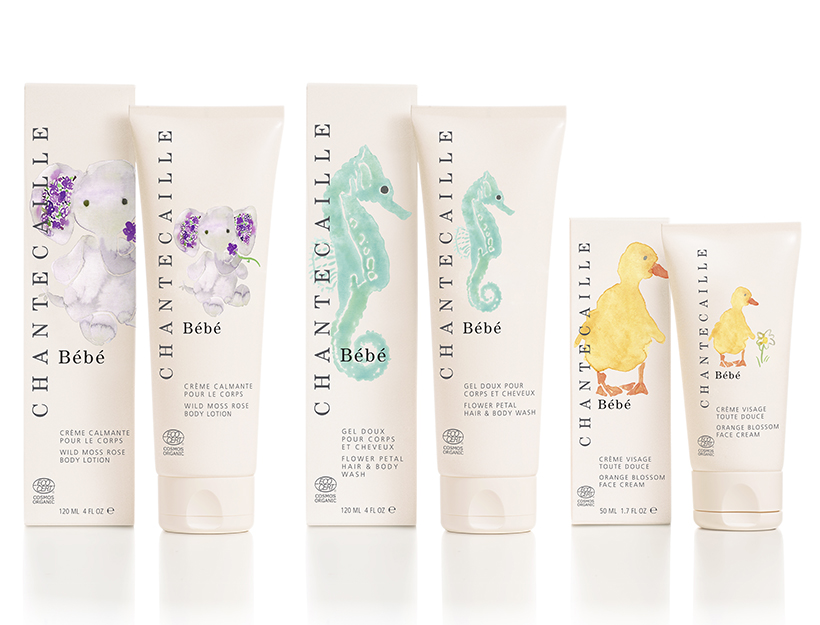 CHANTECAILLE BEBE WILD MOSS ROSE BODY LOTION, Bloomingdales, $55; CHANTECAILLE BEBE FLOWER PETAL HAIR & BODY WASH, Bloomingdales, $49; CHANTECAILLE BEBE ORANGE BLOSSOM FACE CREAM, Bloomingdales, $48;
Printed with exquisite watercolors of animals like seahorses, the packaging is a perfect balance between tasteful and adorable. The recyclable tube is a special design that holds its shape, keeps air out, and allows you to use every last drop without struggle. "It always looks new and pretty, which new moms will super-appreciate—and inside, it stays new and pretty," says Chantecaille, who says she (and her co-workers) often use the products on themselves. "For me, it's the body wash. It's just delicious," she says. "And I don't feel guilty when it goes down the drain—it's totally biodegradable."
Now that the company's labs are COSMOS certified, she says, the regular Chantecaille line may see some changes, too. "We're excited about it," she says. Us, too.