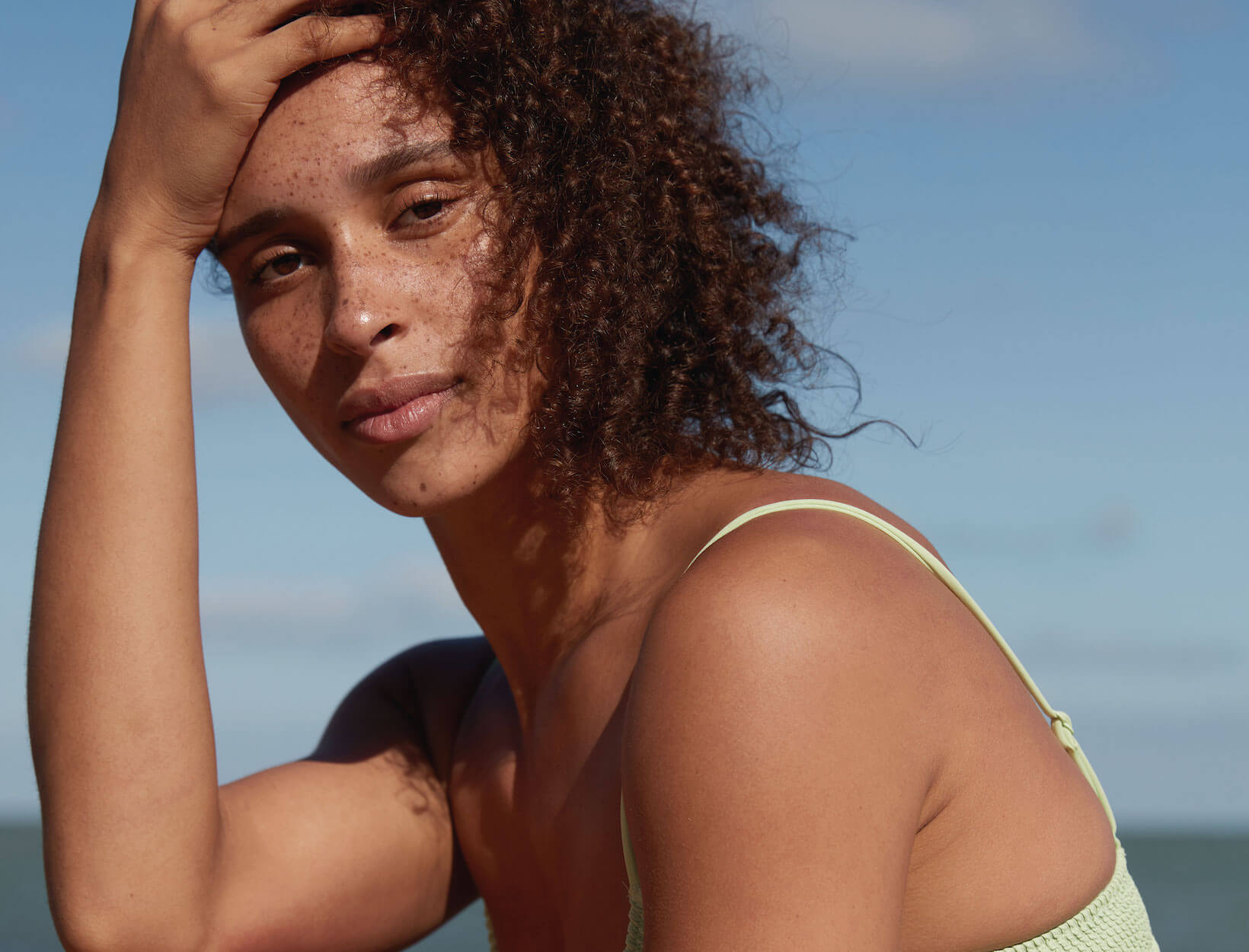 The Body-Shaping Secret
In partnership with our friends at BTL Aesthetics
During a delightfully off-topic meeting, a few of us were updating one another on vacation plans, new restaurants, books we'd been reading, and which new serums, detoxes, and treatments we were trying. "Have you heard of the Emsculpt Neo?" asked one editor. "I really can't believe the results." We had to know: She lifted up her shirt to reveal a curvy waist with something of a six-pack. "I've been swimming laps, doing Pilates, and eating as clean as I can," she said. "But when I heard about this new in-office device that builds your muscle and reduces fat, I had to try it."
Emsculpt Neo is a new noninvasive half-hour treatment aimed at contouring the body, and dermatologists and plastic surgeons are raving about it. Top New York dermatologist Bruce Katz, MD, of JUVA Skin and Laser Center, says his clients usually see results after their fourth session (an initial treatment program involves four sessions, spaced a week apart). "They continue to see improvement for up to six months afterward," he says. "I find many patients are inspired by the results, which they're then motivated to maintain with a clean diet and exercise."
"It's true," agrees the editor. "I started noticing that my favorite slip dress fit better after the fourth treatment. "And this is weird, but I feel like I can hold a plank longer when I'm working out."
SUMMER BODY AND SKIN ESSENTIALS
A bronzy, summer-scented body oil; a practically invisible mineral sunscreen; the best, most-natural-looking self-tanner; and more.
Emsculpt Neo combines radio-frequency heat to burn fat with high-intensity focused electromagnetic energy to contract muscle fibers in the treated area at an intensity that's impossible to achieve by working out. "Basically, Emsculpt Neo produces 20,000 contractions in the muscle during a thirty-minute period," says Katz, who has performed the treatment hundreds of times over the past four years. "When the muscle fatigues, it breaks down adjacent fat as an energy source to sustain the contractions. That's why you not only build muscle but also reduce fat."
Clinical studies show an average of 30 percent reduction in subcutaneous fat and a 25 percent increase in muscle volume. According to the brand, one thirty-minute treatment is essentially equivalent to approximately 20,000 crunches (or squats), and four sessions (completed across four weeks) are roughly equivalent to twelve to sixteen weeks of HIIT. It treats people with a BMI of up to thirty-five.
Katz says most people ask to treat either their lower abdomen or their butt. "But it's also amazing for biceps, triceps, and calves. I do a lot of body-contouring treatments, and they typically consist of either skin tightening, fat reduction, or cellulite treatment. Emsculpt Neo is the fourth dimension of body-contouring treatments—muscle toning, which we hadn't been able to treat or address until now."
We hope you enjoy the products recommended here. Our goal is to suggest only things we love and think you might, as well. We also like transparency, so, full disclosure: We may collect a share of sales or other compensation if you purchase through the external links on this page.