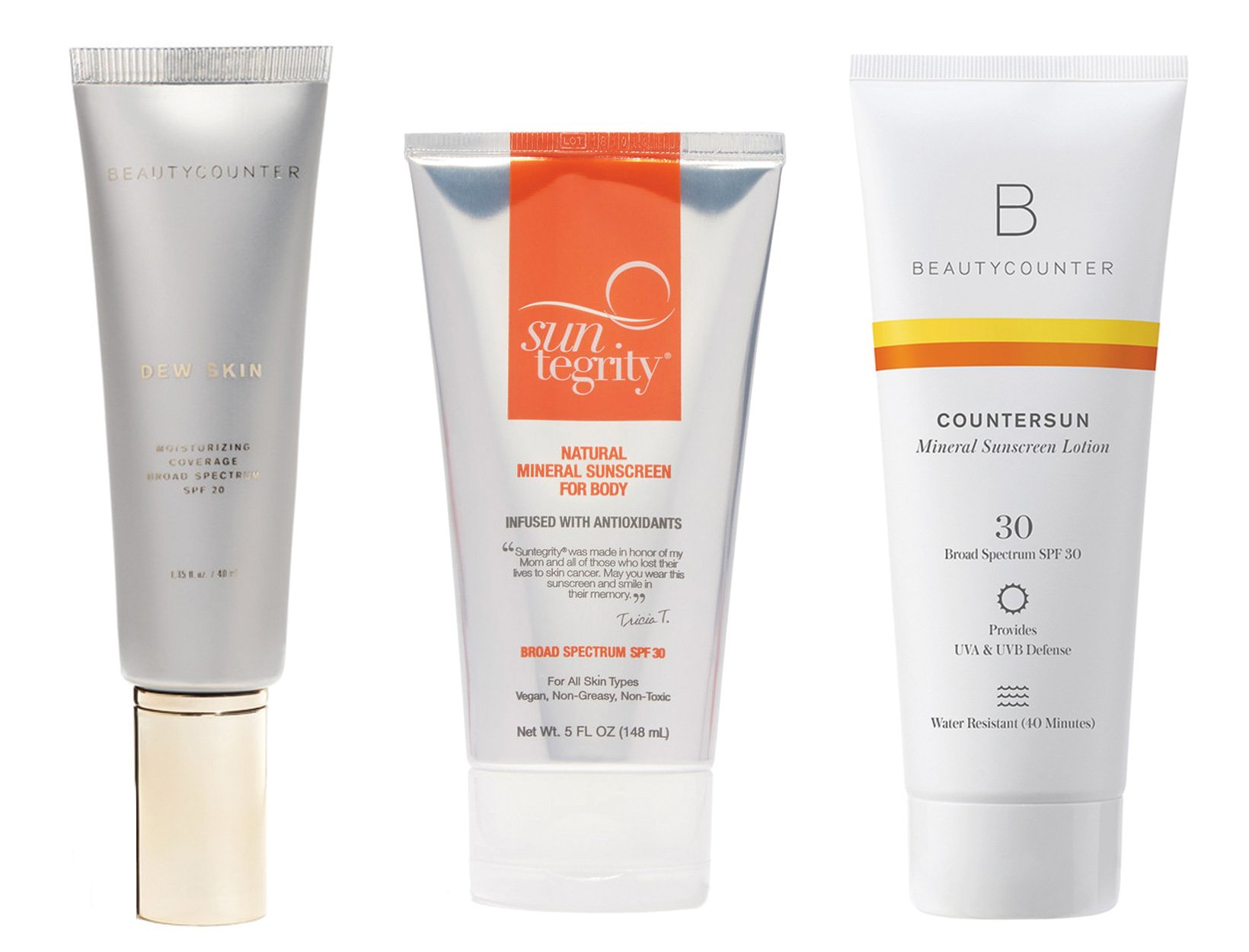 The 8 Best Clean Sunscreens
We're always looking for clean sunscreens—with the complicating factor that they can't be impossible to apply. As with most products in the personal-care industry, it's difficult to tell what's what. In our world, we're focused exclusively on mineral options, rather than chemical ones. The former (using zinc or titanium dioxide) physically block UVA and UVB rays by sitting on top of the skin, while chemical sunscreens actually absorb the sun's rays—which is about as terrifying as it sounds. In keeping with our devotion to clean beauty, we've filled the goop shop with clean sunscreens that both meet our standards of safety and apply well (some mineral sunscreens can be gloppy and leave a white residue behind). We winnowed this story down to the eight that feel most luxurious and also go on the best. Below, some more details on what made the cut and why.
WHY CHEMICAL SUNSCREENS AREN'T GREAT
Chemical sunscreens employ a potent combination of chemicals like oxybenzone, octinoxate (octylmethoxycinnamate), homosalate, octisalate, octocrylene, and avobenzone, many of which are endocrine disruptors. Endocrine disruptors are scary because they're most harmful in small doses, as they mimic the hormones that our bodies create daily and can interfere with everything from our reproductive systems to our metabolism. They're particularly bad for young ones whose systems are rapidly developing.
IMPORTANT THINGS TO CONSIDER
Active Ingredients: Mineral sunscreens will list zinc and/or titanium dioxide only. Be wary of the term "mineral-based," which often means zinc and/or titanium dioxide has been mixed with chemical sunscreens. The sunscreens in the goop shop are mineral-only.
Water-Resistance: A sunscreen can claim to be water-resistant only if it has undergone a forty- or eighty-minute test. If water-resistance is not stated clearly on the label, most likely the sunscreen will wash or sweat off. Not all of the sunscreens in the goop shop are water-resistant.
Broad-Spectrum: This is important, as it means that the sunscreen blocks both UVA and UVB rays. All of the sunscreens in the goop shop are broad-spectrum.
Even if the active ingredients are mineral, make sure that the formula is not otherwise loaded with toxic ingredients. Red flags include anything ending in -paraben, pthalates, sodium laureth sulfate, and fragrance. Our picks in the goop shop are free of other toxic ingredients. (For a more comprehensive list of chemicals to look for, check out our stories "The Dirty on Getting Clean" and "Clean Beauty.")
8 Clean Sunscreens