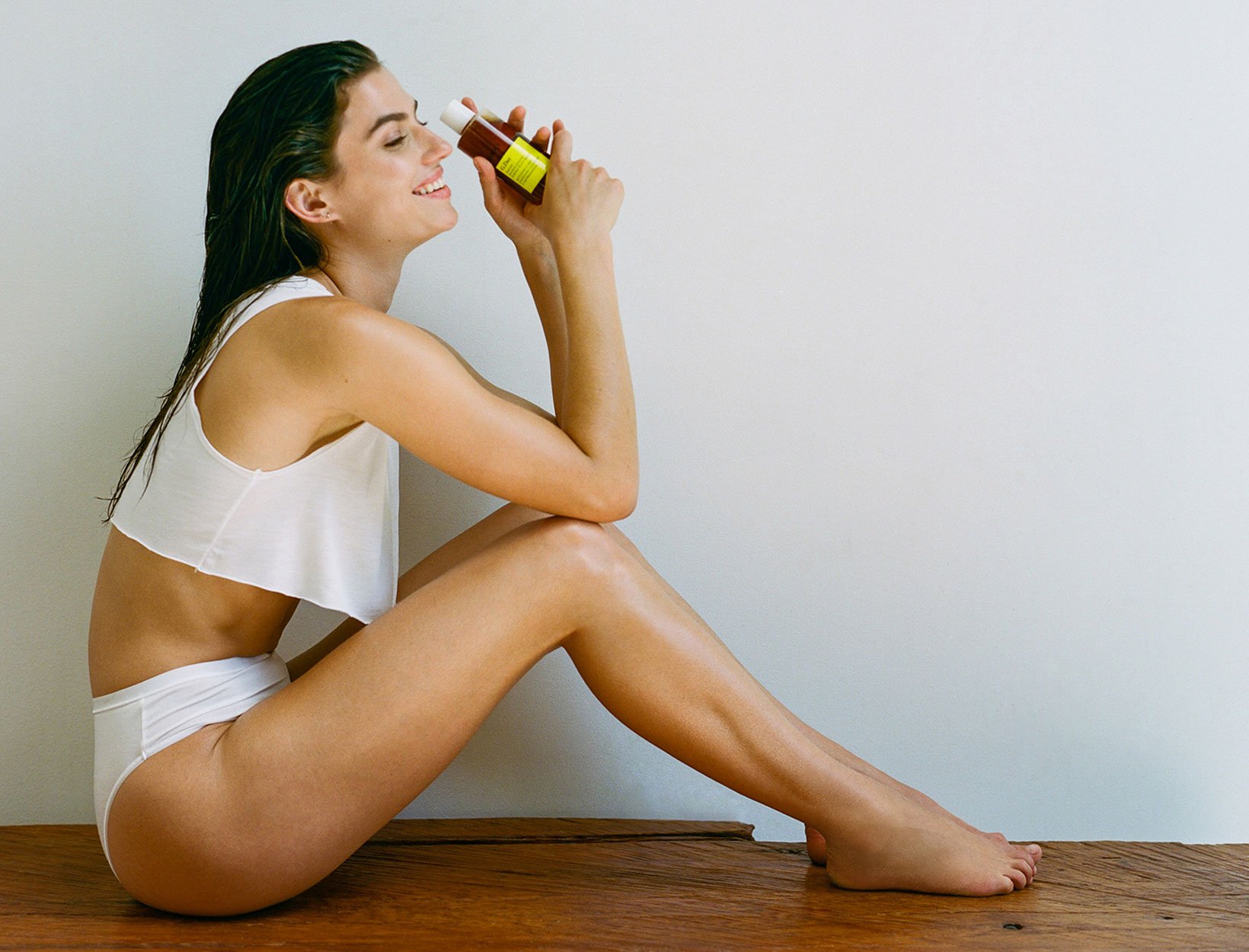 The 7 Best Clean Body Oils
There's something undeniably decadent about a body oil: Ultramoisturizing and wildly luxurious to the touch, it leaves your skin more glowy, firm, and supple. It is also not something you smooth on and then dash off to work—even oils that sink in relatively quickly do take a minute. And that's sort of the point: Body oils are (in part) about taking a minute for yourself.
Just like conventional body lotion, conventional body oils can contain all sorts of unappealing ingredients: mineral oil and silicones infused with artificial fragrances and colorants. Slather your entire body in them and you could potentially expose yourself to larger amounts of toxic ingredients—endocrine disruptors as well as plain old skin irritants—than you would with, say, an eye cream.
The manner in which even natural, plant-based oils are extracted also makes a difference: Harsh solvents leave toxic residues in the oil that your skin readily absorbs. And oils labeled "bath" oils are often cut with solvents or drying surfactants to make them foam, or to make them less greasy on the surface of a tub.
In the same way that face oil simplified and revolutionized skin care for many people (suddenly, the centuries-old essential of indigenous women across the globe made more sense than the 17-million-ingredient conventional skin-care concoctions designed to attract with texture and scent as opposed to results), the best body oils turn out to be incredibly multipurpose. Beyond their amazing moisturizing and firming qualities, great body oils work in place of conventional perfume, as bath oil, and even hair oil in most cases. Our favorites, below, combine beautiful scents, exquisite texture, and serious skin benefits.
Clean Beauty Body Oils