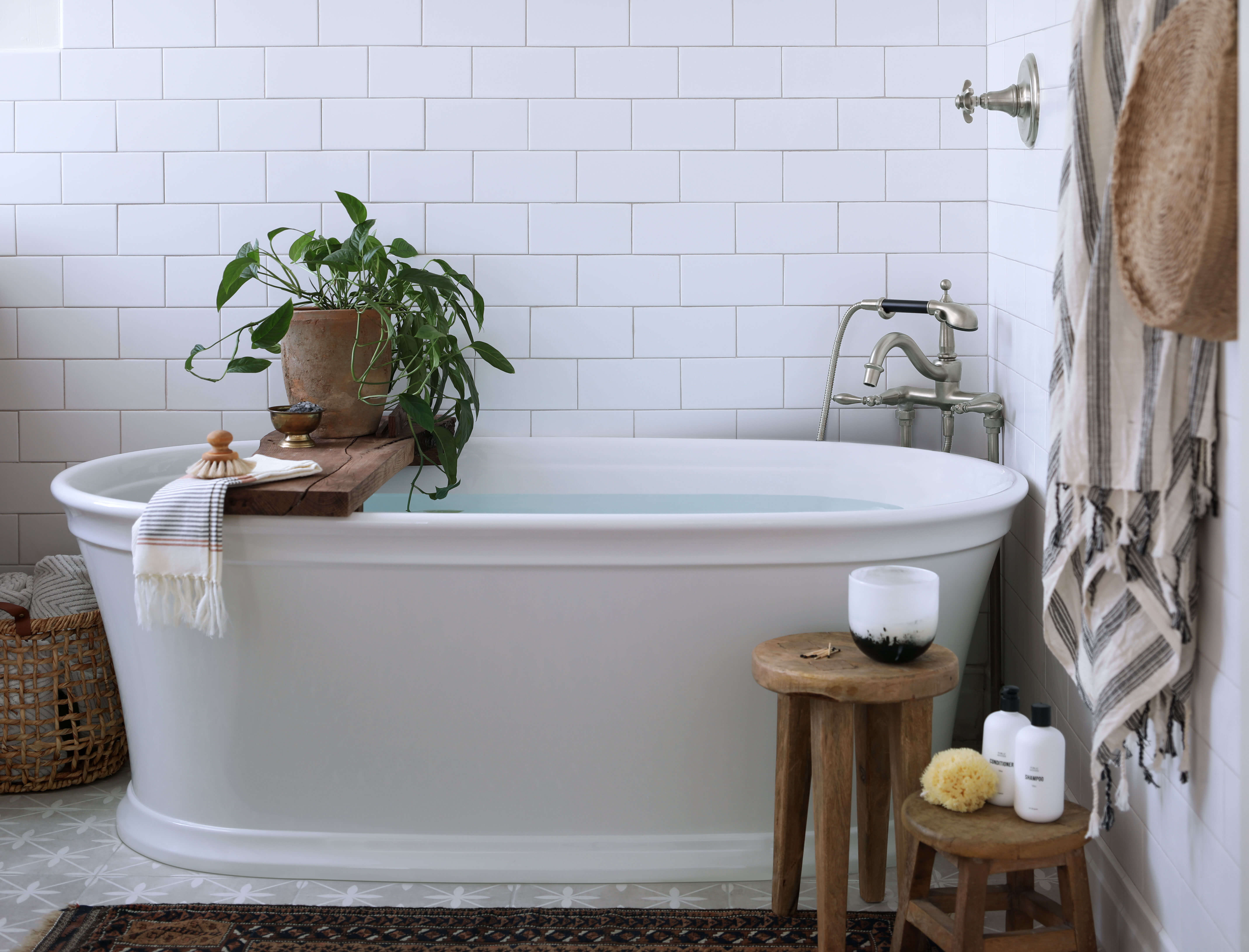 The ultimate EOD ritual: A soak in the the Memoirs freestanding tub from Kohler ($5,427, kohler.com).
Soothing Nighttime Rituals to
Improve Your Whole Week
In partnership with our friends at Kohler
There are lots of things you can't do in a bath. You can't get dinner going. You can't take the dog for a walk. And you can't take care of anyone else but yourself—which is exactly the reason to take one. GP started taking a nightly bath when she was filming Shakespeare in Love, and she's converted most of us here at goop. The sensation of the water and the heat of the steam swirling up from it have the ability to edge out pretty much any nettling thought; beyond that, we've put considerable thought into how best to optimize a twenty-minute interval of repose with a few extra-soothing rituals. Regular baths can feel a bit like hiding out, like life has stopped, gloriously, for a little while—and that's when they're truly transformative.