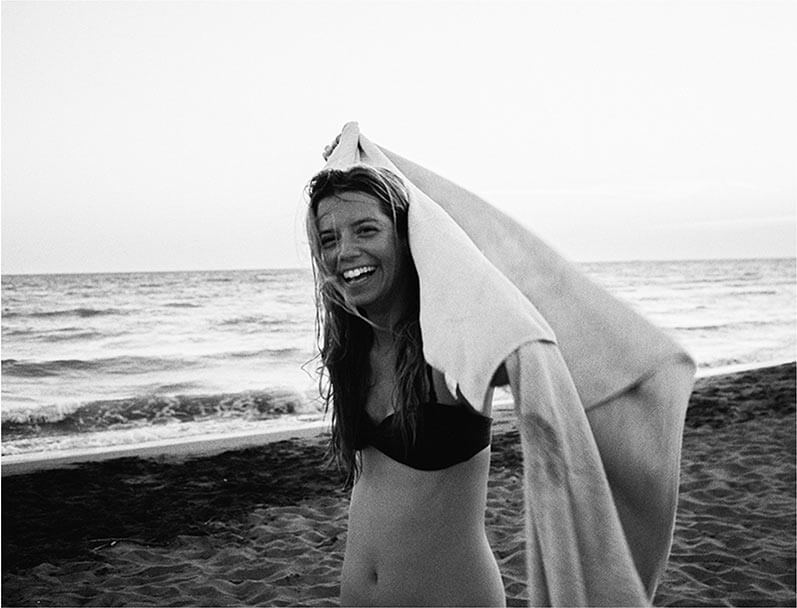 Softer, Smoother Skin—All Over
Exfoliating your body is just like exfoliating your face: It's best done in the shower, it feels fantastic, increases circulation, and leaves your skin significantly softer and smoother. While conventional body scrubs can be appallingly bad for the environment, releasing toxic plastic microbeads that choke water life from algae to fish (New York Senator Kristen Gillebrand is leading the charge to ban microbeads), clean ones are a decidedly more pleasurable experience, made with things like salts or sugar, plus aromatic oils that leave skin feeling and (often smelling) great.
At the same time, dry brushing—precisely what it sounds like, done pre-shower or in the bath—is catching on, promising to do more than simply exfoliate. It drains toxins and even, some claim, treats cellulite. You can get dry brushing—or a thorough body scrub—at a spa, but the at-home versions can be just as effective and just as relaxing.
Salt, Sugar, Bamboo & More
Depending how small the material is ground, it melts away quicker or slower; salt, in general, melts more slowly than sugar and thus feels scrubbier longer. Bits of things like coconut shell or bamboo fiber are tougher and more efficient at sweeping away dead cells—it all depends on what feels good on your skin. Bliss Spa famously chops up fresh ginger for its indulgent hour-and-a-half treatment; the spa at the Andaz Peninsula Papagayo in Costa Rica uses actual sand. Whatever the exfoliant, mix it with oils and skin is simultaneously polished and moisturized.
Ultra-Hydrating Formulas
The joy of more oil-intensive scrubs is you don't have to put on moisturizer afterward. You step out of the shower fully hydrated, smelling faintly of the oils, and incredibly soft. Another bonus: Oilier scrubs feel beyond-fantastic going on.



Less-Oily Formulas
This is sort of like a moisturizing body wash, with some exfoliation built in. There are generally fewer oils, so your shower or tub will be less slippery.
Odacité Jasmine-Mimosa Body Scrub Odacité, $49

This cleansing scrub incorporates walnut-shell powder to exfoliate, rice bran and algae extracts to firm and moisturize, and mimosa, jasmine, ylang ylang and lemongrass to refresh and uplift the mind as well as the body.

Red Flower Lemon Coffee Blossom Olive Stone Scrub Red Flower, $66

The ultimate hello-wake-up product: Loaded with the finest Arabic coffee, fresh lemon rind, sugar, and oils from lemon and grapefruit to litsea and sweet almond, this scrub was inspired by the "kese" scrubs in traditional Turkish hammams (they use a camel-hair mitt!). It's totally moisturizing (there's even shea butter in the formula), exfoliating, and truly invigorating.
The Dry Brush
Enthusiasts are convinced that dry-brushing—precisely what it sounds like, done pre-shower or bath—can drain the body of toxins, treating cellulite in the process. Certainly there's no proof that it treats cellulite, though focusing on that area with any sort of attention (a brush, a miracle cream, etc.) on a regular basis will probably make you feel as if your cellulite is being cured, and that's more than half the battle. As for toxins, the skin is the body's largest organ, so brushing away the dead to reveal happy new skin certainly can't be a bad thing.
CAVEAT: NEVER SCRUB AT THE GYM! Disquieting but true: Even incredibly fancy gyms naturally have lots of germs—in particular staph, including MRSA and other problematically drug-resistant bugs. Scrubbing of any sort can leave microtears in skin that are normally not harmful, but have the potential to let in germs. With the magnified germ counts in gyms (this goes triple for gyms anywhere near a hospital) … just… scrub at home.
The Homemade Scrub
Salt or sugar just by itself will exfoliate; mix it into coconut oil, a favorite body oil, or simply drop in essential oils and blend. You can easily store it in a jar.