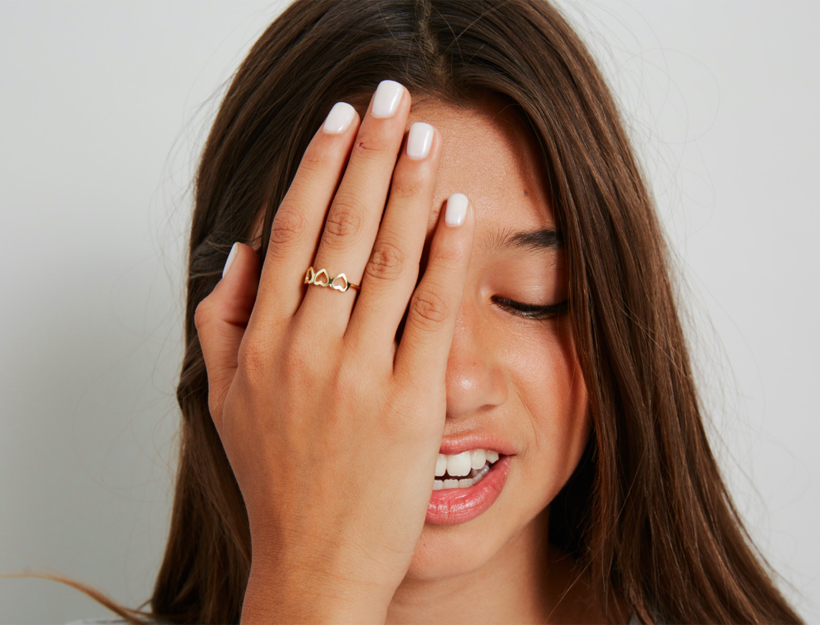 Nail Polish for Littles (and Mids!)
It's the rare child—male or female, beauty-involved or beauty-indifferent, young or old—that isn't delighted by a pedicure or manicure. The crazy colors, the magpie shine, the silliness of one's digits in general, the pure pleasure of lounging around with a parent, getting pampered…It's hard to beat. Whether it's going together to a salon, or just doing a lazy pedicure at home on the porch, it's a warm, intimate, genuinely fun opportunity to connect with your kids.
In the salon, everybody—parents and kids—walks out pampered and polished, so it's a great multitasking way to relax, do some maintenance, and spend time together all at once. "Moms and dads get to enjoy their service and share the experience with their little ones," says Sarah Gibson Tuttle of the Olive and June Salon in Santa Monica (there are Pasadena and Beverly Hills locations, too). "It's an all-ages, all-genders activity." Gibson Tuttle says some of the underage visitors are there preparing for events like weddings and bar mitzvahs, but mostly they're there just for the fun of it. "For parents and kids, it can be a great playdate."
At the beachy-cool Côte salon in Santa Monica, there are special twelve-and-under "petit côte" services that even include a post-mani-pedi (clean) SPF application. "We definitely get a lot of kids in the shop," says co-founder Mary Lennon. "Parents are thrilled to have a clean, safe nail care destination to share with their children."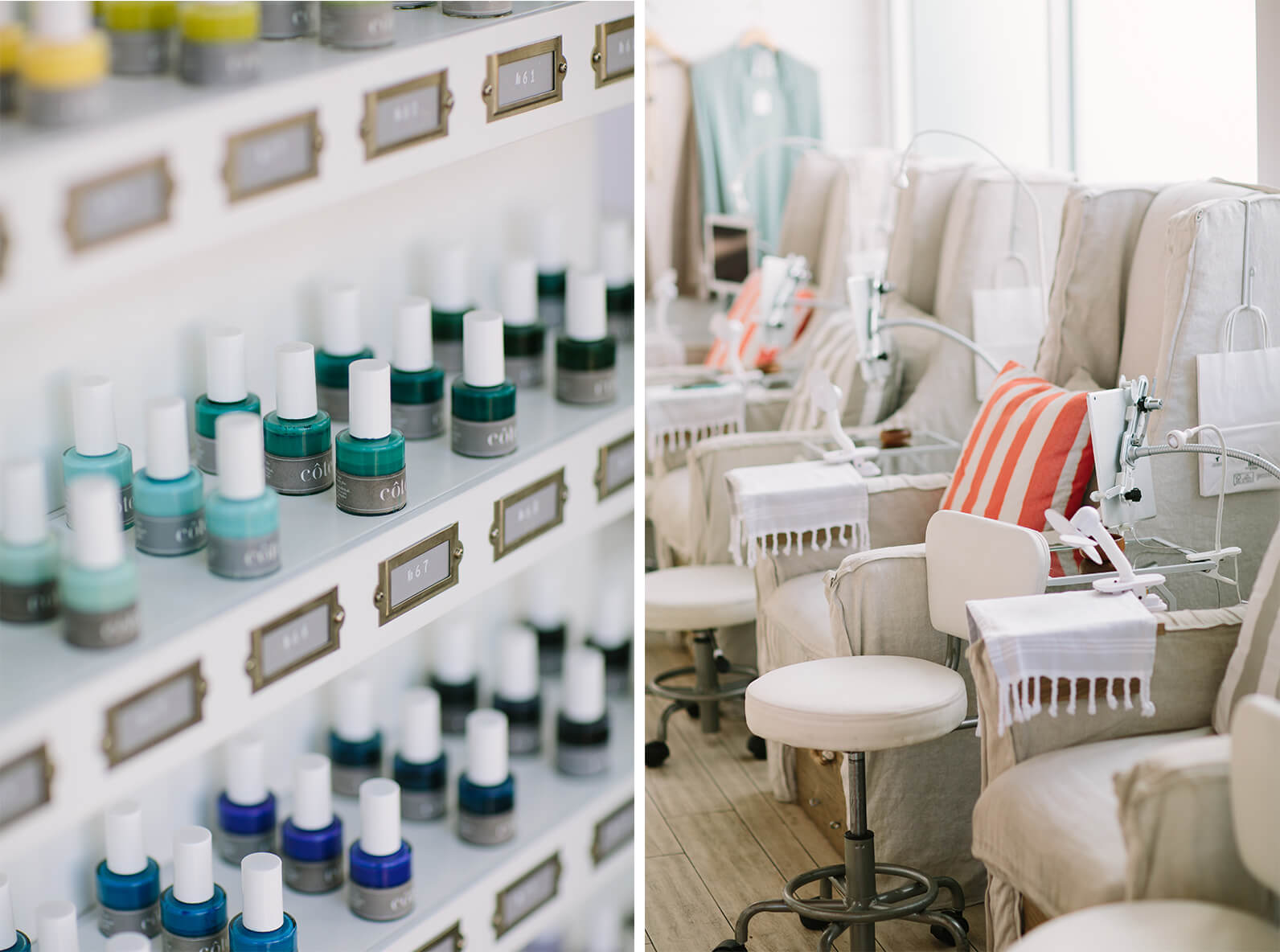 "We get kids starting at age four or five," says Nina Werman of Valley salon, which has Manhattan locations in Chelsea, Nolita, and a new one on East 62nd Street. Now that the salon has just introduced a 7-free gel polish service—with none of the typical toxins and all of the lasting-color-and-shine benefits of regular gel services—she predicts business will be even brisker: "It's safer, and it takes less time to remove than a regular gel manicure," she says. "But it lasts the way regular gel manicures do—it's kind of amazing."
"Kids always come in!" says top editorial manicurist Jin Soon Choi, who makes (gorgeous) clean nail polishes and runs four Jin Soon salons in Manhattan, which now have mani/pedi services for kids on the spa menu. Choi says that (unsurprisingly) the brilliant and the glittery are the biggest sellers with the littlest customers: "They like bright colors with added effects on top. Our bestsellers with kids are Dolly Pink, Charme, and Aero—with Gala, Fete, and Glace toppings. The more sparkle the better!" The story is similar on the West Coast, says Gibson Tuttle: "They almost always choose the fun colors: pinks, yellows, blues, purples. And a lot of nail art and sparkly glitter."
At Côte, Lennon laughs that kids' color choices are as varied "as flavors of ice cream." She adds that sparkles and brights "as you might suspect, do tend to reign supreme."
goop (and Kid) Favorite Brights: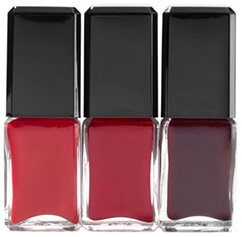 Côte Nail Polish
Cruelty-free, vegan-free, and free of the major toxins associated with nail polish (formaldehyde, dibutyl phthalate [DBP], toluene, camphor, formaldehyde resin, and triphenyl phosphate [TPHP])—and in Italian glass bottles with must-be-tried-to-be-believed brushes—Côte's clean formulas are also super shiny, incredibly long lasting, and chicer than chic.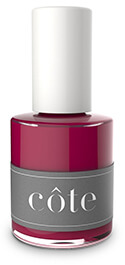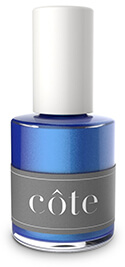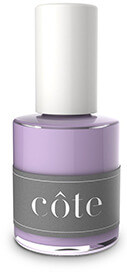 Best goop (and kid) sparkles:
JINsoon Nail Polish
A high-gloss nail lacquer with a long-lasting, chip-proof finish, the formulas from nail legend Jin Soon Choi involve no compromises: They're 5-free (no formaldehyde, toluene, DBP, formaldehyde resin, or camphor), they dry in record time, and they leave a rich, lustrous color payoff in a single coat.


La Magie Wash-Off Polish
This water-based, wash-off, totally nontoxic nail polish is beyond safe, for littles, for pregnancy, even for furniture.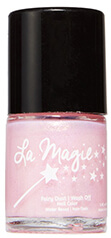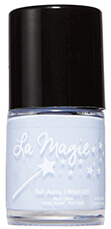 "All kids love glitter," agrees Werman. "They're adventurous, and they have very clear ideas about what they want." Werman credits her young following in large part to Instagram. "We were early adopters, and that's when we got the kids—and I mean children, not young adults. They're all on social media, and all have very specific ideas about what they like." There's an especially intense rush before camp season every year, she says: " Kids love to get the logo of their camp painted on their nails, or all sorts of nail art."
While nail art is hard to do yourself, stickers are easy and glitter is even easier. And though kids don't always get that excited about the massage aspect of a pedicure in a salon, at home, they love it: Massage for a few minutes, and flash-treat cuticles with French Girl's adorable roll-on oil; use a clean remover like Priti's before brushing on color.
Côte's Lennon gives parents these tips for the easiest at-home "service":
Make sure nails are clean and dry…use a gentle brush to clean under dirty little nails and a non-acetone polish remover.
Using a fine grit file, smooth rough edges and lightly shape the nail.
Even though it's an extra step, don't skip the base coat…this really helps the color stick!
After applying color coats, finish with Côte's quick dry top coat to get them on their way.
DIY Home Pedicure Essentials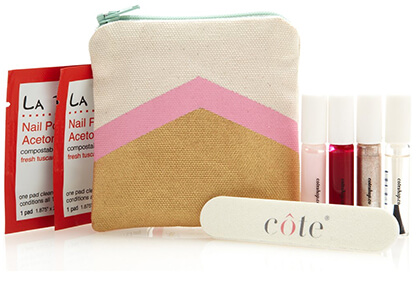 Cotê Traveler Gift Set
goop, $38
For an instant (clean) manicure or pedicure anywhere, this kit comes with two nontoxic, swipe-off, non-acetone remover pads (one pad can do all ten nails); a petit Côte nail file for smooth, easy shaping; the brand's strengthening base coat/top coat, and three super-shiny, long-lasting nail colors: A delicate pink, classic fire-engine red, and a gorgeous gold. Packed in an adorable organic-cotton pouch, it's ready to travel—and makes an amazing gift.

Etta + Billie Hand and Body Lotion: Grapefruit Cardamom
goop, $29
Made with antioxidant cocoa butter, coconut oil, sunflower oil, and organic aloe, this rich lotion nourishes, soothes, and deeply moisturizes skin. The subtle scent—an energizing, exotic mix of pink grapefruit and sultry cardamom—is full of energy, and the lotion itself sinks in beautifully on all skin types.

French Girl Organics Nail + Cuticle Oil
goop, $20
A luxurious, super-effective treatment for healthier nails and cuticles, this citrus-rose-scented oil mixes potent botanical extracts with organic essential oils for serious results. The roll-on formula is made with argan, evening primrose, sea buckthorn, and tamanu oils (among others) for maximum healing; it sinks in like a dream, leaving your hands softer, smoother, faintly scented, and fully moisturized.
As you do the polish, most kids will actually sit still, says Werman: "They're usually so excited about the polish they don't fidget. They're not as easy to keep still while the polish dries, however. "It's just the ways it is," laughs Werman. "Although, it's also true that kids look a lot cuter with chipped polish!"