The Perfect Italian Spa—and How to
Re-create It at Home
A hilltop spa in Tuscany is a dreamy thing by virtue of the fact that it is a hilltop spa in Tuscany. While the Monteverdi spa in Sarteano certainly qualifies, that description barely scratches the surface.
Getting to Monteverdi from the US requires at least one long flight, an hour (plus) on the autostrada, and a few caffè macchiati (since you likely flew in on the red-eye). And when Google Maps fails you in the middle of Tuscan farm country and you have to ask a man on a tractor for directions, you are forced to pronounce the unpronounceable: Castiglioncello del Trinoro.
But then Tuscany delivers. If you visit between April and October, you are rewarded with undulating golden hills and bales of hay so round and marvelous that it looks like the gods scattered giant spools of thread across the countryside. (If you go between October and April, hills are green, no bales, but it's every bit as speechlessly beautiful.) To get to the hotel, you have to drive over ancient roads traveled by Etruscans, Romans, popes, pilgrims, and quite possibly Leonardo da Vinci himself. The thrill of connecting with history is palpable.
You arrive in the dusty hamlet with the ten-syllable name, a population-twelve village built on this hilltop in the fourteenth century, whose main road tests the wisdom of renting a car bigger than a Vespa. You turn off the engine, jump out, and take in one of the most magnificent landscapes in Italy—or anywhere. This is Monteverdi.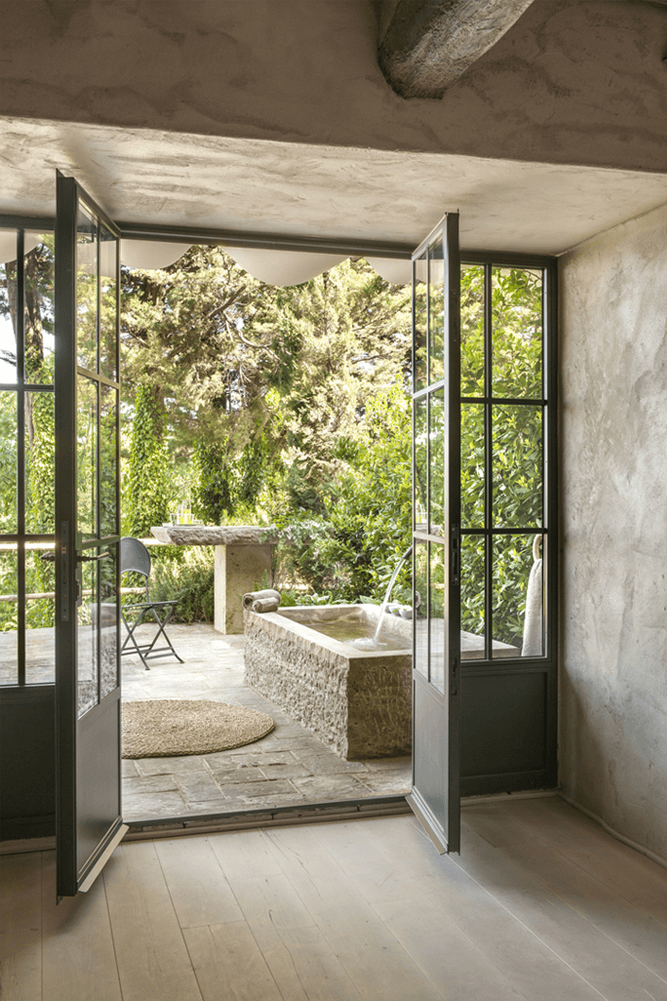 Massimo or one of the other lovely staffers escorts you to your room. (Or suite? Or, wait, are you staying in a villa? Niiiice.)
Everything about Monteverdi is old and charming on the outside, chic and luxurious and modern on the inside. The walls are the original stone, the kind that looks a little crumbly in the most romantic way. The ceiling is supported by heavy wooden beams, and the whole place appears to have centuries of secrets to spill. But the décor tells a very different story: Waterfall showers, king-size platform beds shrouded in sexy gauzy canopies, maybe a poured concrete fireplace or a freestanding copper bathtub—perfection is apparent in every last detail. Monteverdi is overwhelmingly luxurious—but not so overwhelming that you couldn't get used to it very quickly.
You throw open the window and the smell of lavender and rosemary almost brings you to your knees. That's when you know with absolute certainty you're never leaving.
Scent Your Space
(in the Vein of Monteverdi)

Diffuse an essential oil into a little column of steam and you'll be amazed at how it transforms the energy in an entire room in short order.
Monteverdi, named for the sixteenth-century Italian opera composer, is what's known in Italy as albergo diffuso—a hotel made up of several buildings. The organic spa is over here. The farm-to-table restaurant is up on the right. The villas are down the hill. And the enoteca is just here on your left. The owner, a lovely man from Ohio named Michael Cioffi, didn't exactly set out to refurbish an entire twelfth-century village. But then he met Rome-based artist and interior designer Ilaria Miani, and within a few years, the two of them had transformed this old village into one of the most spectacular boutique hotels and spas anywhere.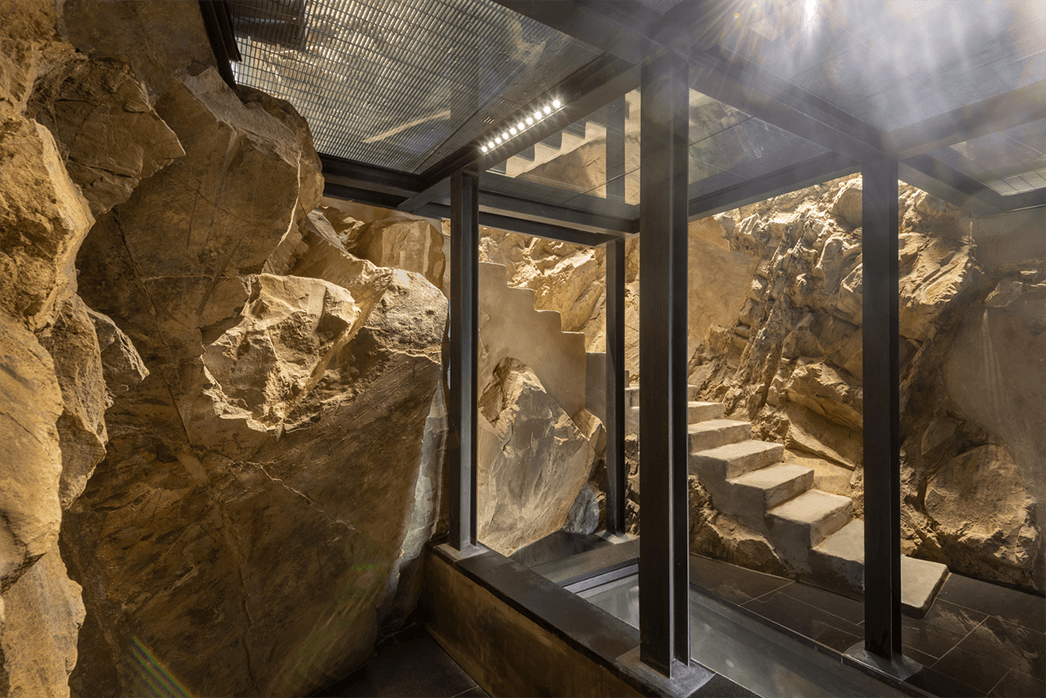 Every detail of Monteverdi is thought through—from the heated concrete floors in the guest rooms to the singular experience of a Brunello wine tasting in the enoteca to the homemade gnocchi with truffles at the restaurant, Oreade, to the Library Bar, with its unbelievable views of the UNESCO Heritage site of the Val d'Orcia. You will have views of the hills and views of the farmhouses and oh my god there are so many views. But what Monteverdi does perhaps better than anything is the spa.
Treatments include all the essentials—facials, massages, scrubs, all using local and organic ingredients—and a slew of things you wouldn't expect in the middle of Italian farmland. There's an underground heated pool and a cold plunge pool, inspired by ancient Roman baths, that will make you feel like Caligula. The star of the spa is the hammam: You lie on a stone bed (which is more comfortable than it sounds) while a specialist scrubs you with salt, rinses you off, slathers you with mud, rinses you off again, massages you with oil, and then performs some kind of magic to make your skin feel like you're four years old.
At-Home-Spa Mud and Salt and Oil Treatments

Even if you don't have a stone bed or an underground plunge pool, a shower stocked with these essentials can be pretty restorative.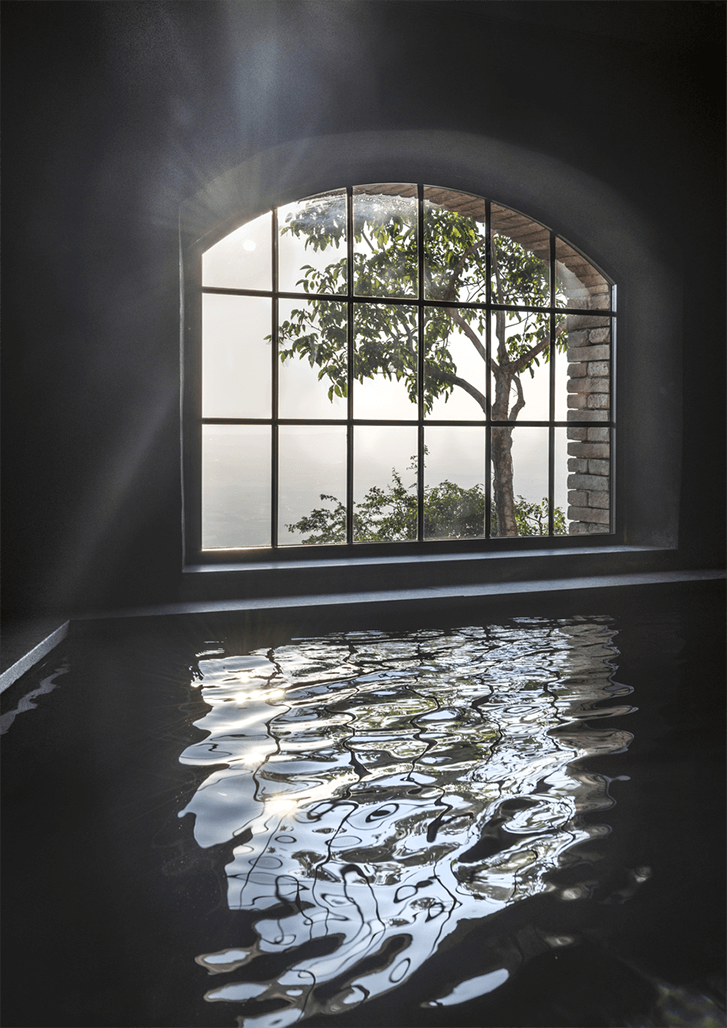 Many treatment rooms overlook the valley, and on a clear day you can see all the way to Siena, which is quite a sight when you are in a travertine soaking tub. Maybe the water is swirled with orange and rosemary oils, maybe it's sprinkled with fresh lavender, and maybe you stay in your soaking tub a lot longer than you planned, as you enjoy your Garden of Eden moment with nothing but the vast valley sprawling before you.
Pulling yourself out of the tub isn't easy. But you want to drop by the sixteenth-century church, perhaps see an exhibition from the artists and scholars in residence before it gets late. Then you meant to bring your book to the enoteca while you have a glass of the Sesti Rosso di Montalcino and a small board of local Pecorino and various preserves. Then back to your room to change and maybe take an evening stroll before you head to the restaurant. Fingers crossed chef Giancarla Bodoni has fresh pici al'aglione (homemade pasta with spicy garlic sauce) on the menu tonight. Or homemade ricotta gnocchi al pomodoro. Or really anything with vegetables from the organic garden. After all, it's summer: The fiori di zucca are here.
what to pack
1

Quintessential holiday dress
2

Spa-ready one-piece
3

PERFECT-COLOR
SELF-TAN
4

SINKS-RIGHT-IN
SERUM
5

BEST SPF
6

Roman Sandals
7

Peasant Blouse
8

Luxe pajama set
9

SPA FOR YOUR HAIR
10

OVERNIGHT PEEL