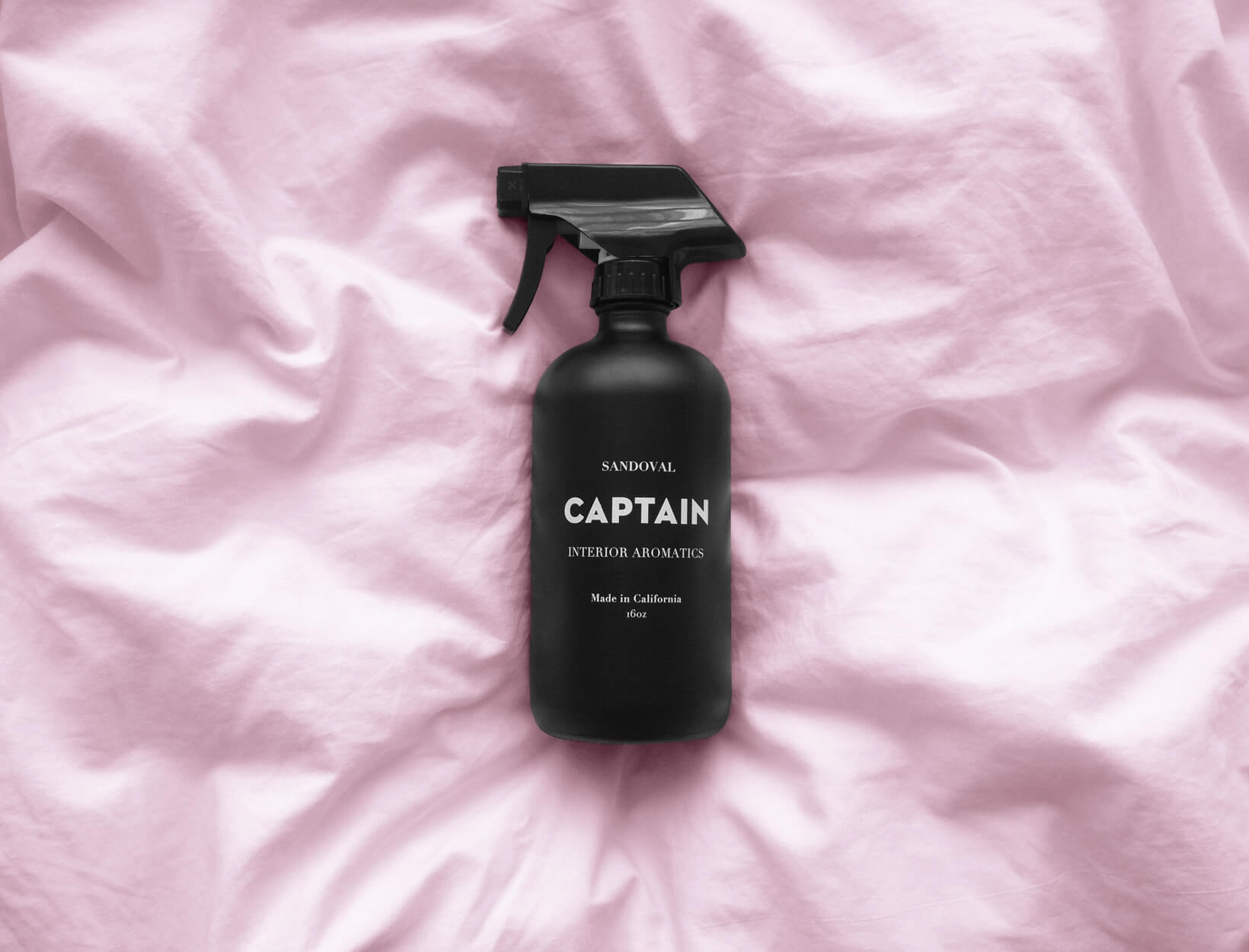 MEGAN TRIES IT
The Room-Mist Miracle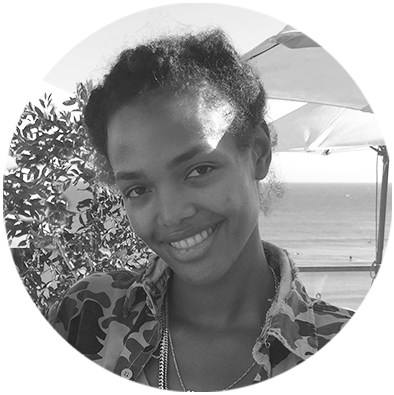 Megan O'Neill is new to goop—and the initiation process involves a pretty fantastic learning curve. Here, her adventures in onboarding, goop-style:
I was lukewarm about dogs until I met Frankie, an insanely adorable hound-pit-bull mix. He came with the name—my brother-in-law adopted him from a shelter in Brooklyn—and truly, he couldn't act/look more like a Frankie. He trots clumsily, as if his own paws were tripping him up. Glance his way, and his tail wags with a ferocity that endangers any low-shelved glasses or plates in your kitchen. His ideal resting spot is on my brother-in-law's couch, where he perches atop a folded Pendleton, not-inexpensive blanket.
When he comes for a family dinner, he also goes straight for my sofa. Once the humans feast, we join Frankie and slug it out on the couch. He sidles up to me, and I tickle his downy chin. We both drift off. It's a cozy scene.
Until the morning after. Sitting down to leisurely sip my green tea, I invariably notice a raw, thick, wholly unpleasant odor that clings to the cushions and hovers in the air, unmistakably "wet dog." Innocent, gentle Frankie?
I was at a loss the first few times it happened—do I ban Frankie? Do a full-on deep-clean every time he comes over? Then I discovered the chicest, sleekest, giant spray bottle of crystal-charged, essential-oil-infused, and non-toxic body/home/air/anything mist. I fell in love solely on the basis of its irresistible packaging, but it's shocking how incredible it—the scent is called Captain—smells: Fresh and light, with a hint of the beach and a blustery ocean breeze in the perfectly balanced mix of lavender, patchouli, and sandalwood.
Sandoval Interior Aromatic in Captain
goop, $45

This home spray—mist it in the air, freshen sheets, sofa pillows, scarves, blankets, even the inside of your car—is made with West Indies-inspired lavender, patchouli, and spicy bay essential oils. It's subtly incredible on its own—or equally fantastic combined with other Sandoval sprays, to create a signature home scent. A rose quartz crystal, charged in the full moon, comes in each bottle.
I spray it directly onto the couch (Sandoval mists are excellent on linens, scarves, throw pillows, clothes, entire rooms, cars, etc), right where Frankie was nestled, and flit around the living room with the bottle, saturating the air. Instantly the calming scent—lavender, patchouli, and sandalwood suffuses the room, overtaking all wet-dog vibes.
The crystals inside the bottle (you can recharge them at the full moon) help blend the essential oils when you shake the bottle before going to town spraying your dogged-up couch; Captain is made with rose quartz, known as the love crystal, and fluorite.
I'm hooked—when Frankie's not around, I keep it in the bathroom, spray gym sneakers with it, and spritz it on my scarves before going out.
I, of course, still love Frankie, and since I've found an incredible-smelling antidote to his stench, I don't hold it against him. My brother-in-law and I could not more highly recommend adopting a rescue dog—if you live in New York, Badass Brooklyn Animal Rescue is where Frankie came from. If your rescue is anything like him, you're in for two beautiful surprises: A new friend who's loving and silky to the touch—and a Sandoval mist to keep things fresh on the home front.
These are the musings and opinions of Megan O'Neill based on her own personal experience. Individual responses can vary greatly.