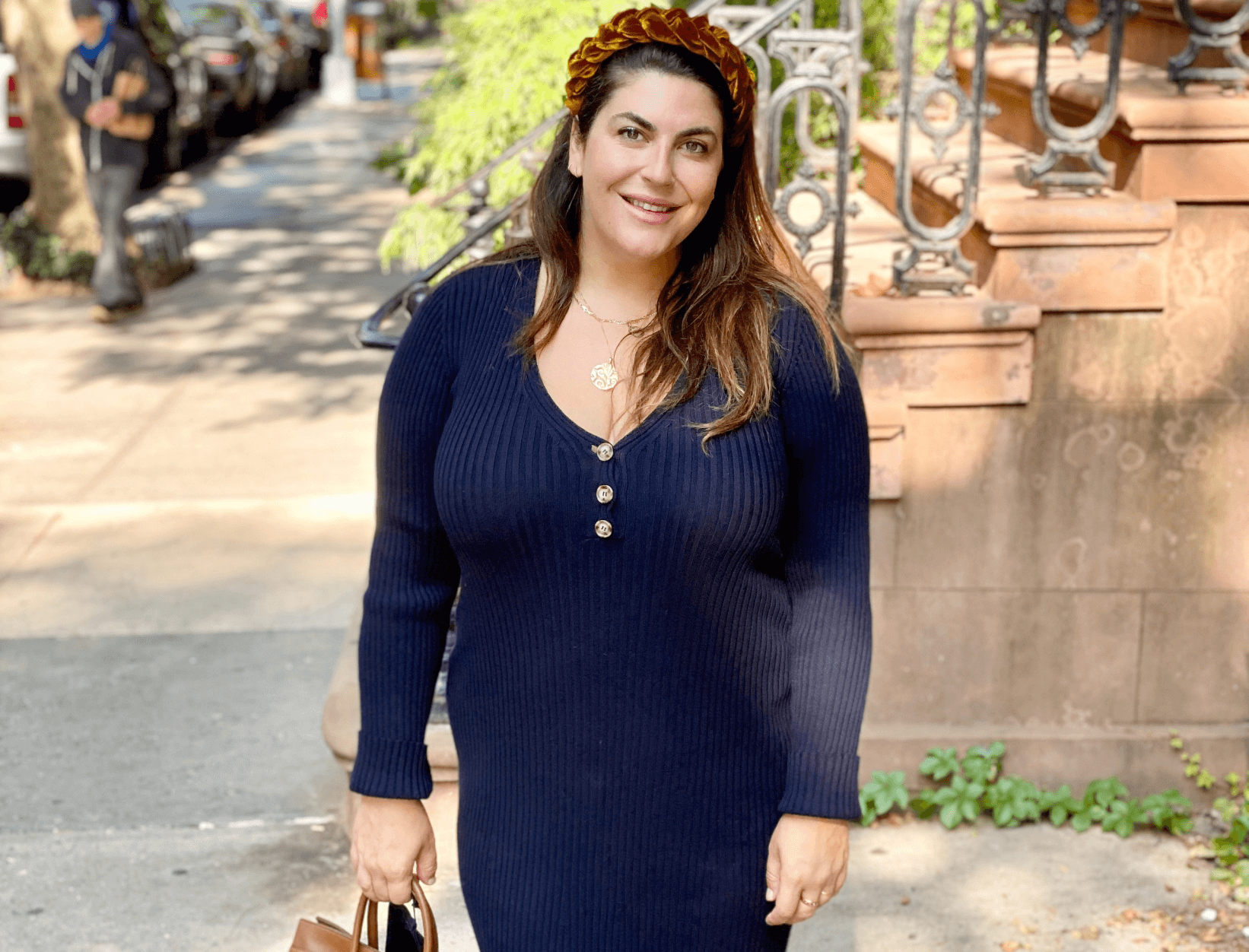 The Beauty Closet Questionnaire
Stop Waiting for Your Perfect Weight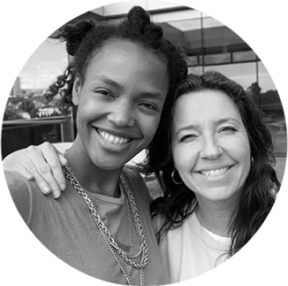 goop beauty editors Jean Godfrey-June and Megan O'Neill love to ask—and answer—questions. On their podcast, The Beauty Closet, they're doing both. To familiarize you with each week's guest, we came up with a goop beauty (and life) questionnaire.
This Week We're Talking To:
Katie Sturino, founder of Megababe Beauty,
style influencer, podcaster, and body acceptance advocate
Obsessing over the size of our bodies keeps us from being in our lives, from accomplishing what we might, and from simply enjoying our time here on earth, points out Instagram star, style blogger, podcaster, and female founder Katie Sturino. "For a long time, I thought having the 'right' body would protect me from the heartbreaks of life, and guess what—it doesn't," she tells us on this eye-opening and, not incidentally, hilarious episode of The Beauty Closet. Sturino hears from women all day, most of them exploring body image and acceptance.
"The size 2 women are just as obsessed as the size 22 women," she says. "It's in our culture everywhere that women are just not the right size—no matter what size we are." Sturino talks about how we can go about rejecting that narrative and what can open up in its place. Her own journey took her from high-end fashion executive to powerful style influencer (the day she wore a G. Label sweaterdress was a major one here at goop) at The12ishStyle.com and founder and CEO of Megababe, one of our all-time favorite clean beauty companies, where she invented must-have clean essentials like Thigh Rescue and Bust Dust.
Sturino's story and her super smart observations about women and weight will keep you listening to the very end (when she turns the tables on Jean and Megan and asks them all her beauty questions).
In return, we lobbed back our goop beauty questionnaire and put in a request at goop HQ for a reissue of that stunning sweaterdress someday (in the meantime, we're contenting ourselves with the Dara turtleneck version).
First job?
In Wisconsin: babysitting! In New York: PR at Dolce & Gabbana.
Hometown?
Whitefish Bay, Wisconsin.
Go-to weeknight recipe?
The Caviar App—guilty!
Currently in your goop shopping cart?
GOOPGLOW 15% Glycolic Acid Overnight Glow Peel, goop Fair Trade Specialty Coffee, and the Ratio Six Coffee Maker.
goop Beauty

GOOPGLOW 15% Glycolic Acid Overnight Glow Peel

goop, $125/$112 with subscription

SHOP NOW
goopiest moment so far?
I love cold showers—pretty sure goop introduced me to Wim Hof!
Wouldn't leave home without?
Megababe Squeaky Clean Hand Sanitizer—enough said!
Glowy-skin trick?
Go to sleep right after using the GOOPGLOW 15% Glycolic Acid Overnight Peel and then use the Odièle facial oil in the a.m.
goop Beauty

GOOPGLOW 15% Glycolic Acid Overnight Glow Peel

goop, $125/$112 with subscription

SHOP NOW
Favorite clean beauty products you don't make?
Prima Skin Therapy, Westman Atelier mascara, and Sangre de Fruta conditioner.
Beauty ritual you're most faithful to?
Facials with Karen at Sia's Beauty in SoHo!
The things you buy in bulk?
Olly vitamins, always! And the Laundress Laundry Detergent.
Favorite quarantine date-night activity?
We love to make a big night out of watching a movie in, and we theme it. For example, documentary night, foreign film night, movies we've never seen.
Proudest moment?
Anytime I see Megababe IRL. Whether that is on the shelves of Target or Ulta or just someone using it at a table next to me or on the subway!
goopiest thing you'll never try?
I'd probably try anything.
Perfect Sunday afternoon?
The perfect Sunday recipe is: couch + cookies + husband + a good show.
What would you put on your neon sign?
Put your confidence on first!
How often do you recharge your crystals?
Only on the full moon.