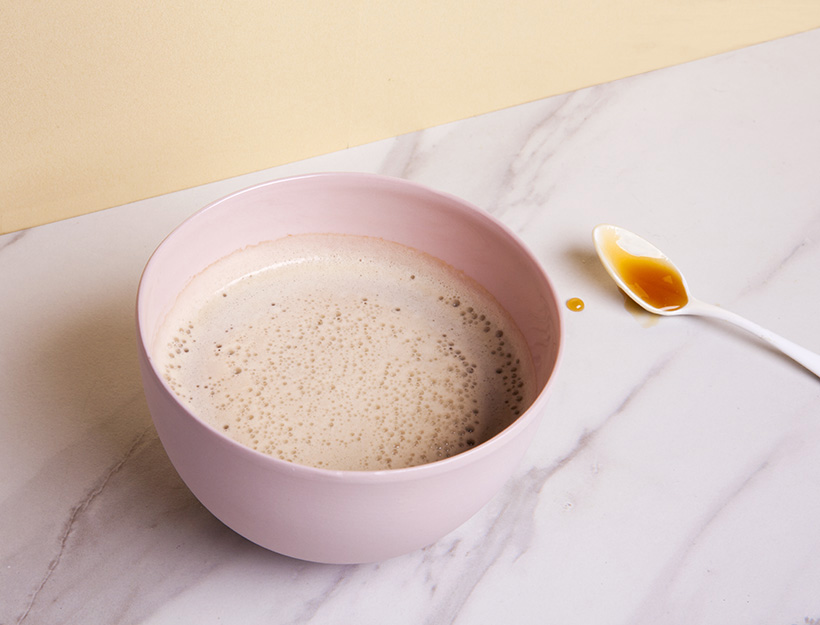 Magic Potions for Clarity,
Beauty, and Energy
Adaptogens and other herbs are getting a lot of buzz these days in the wellness world, and while we've been dusting up a storm for some time now, it wasn't until we met Scott Linde, the founder of Sun Potion, that we really understood what the fuss was about. After spending an afternoon with him, drinking potions, hearing about his sourcing practices, and learning the different effects each plant-based powder can have on the body, we were sold. We know, we know, mixing potions sounds a little hocus pocus-y, but the results can be amazing (think healthy, glowing skin, a stronger immune system, and hormonal balance, to start), and since all the powders are safe to take regularly in small doses*, why not bust out your matcha chasen, and start mixing?
To help get us started, we asked Scott to create custom blends for four goop staffers—one for mental clarity, one for beautiful skin, one to help combat stress, and one for postnatal depletion. We then goop-ified them slightly, mixing in our favorite non-dairy milks, teas, and natural sweeteners. If none of these drinks resonate, use the chart below to customize a blend that's perfect for you.
Some tips from Scott on how to use Sun Potion powders effectively:
These herbs and superfoods are most effective when taken regularly and in small doses (we include recommended dosages on each bottle).
Make these powders part of your daily ritual/routine, and drink your potion at around the same time every day.
As with anything new you've incorporated into your diet, pay attention to how your body reacts to the different herbs, and adjust the combination and the dosage accordingly.
Have fun! All of the powders sold at Sun Potion have beneficial effects on the body and are safe to take daily with little to no negative interactions or side effects.*
*If you are pregnant, nursing, or have a pre-existing medical condition, you should always check with your doctor before incorporating these herbs into your regular routine.
| | Plant Type | Potential Effects | Safety Level |
| --- | --- | --- | --- |
| Reishi | Mushroom | Immune strengthening, stress relieving, liver protective, improves circulation, protects against radiation, free radicals, and other environmental stressors | 1A |
| TOCOS | Superfood derived from rice | Promotes healthy skin and connective tissue, and helps facilitate the removal of toxins from the body | N/A, since this is considered a food and not a botanical |
| RHODIOLA | Root | Enhances the ability to absorb oxygen, facilitates creativity, stamina, immune strength, balanced weight, longevity, and focus | N/A, but not recommended if pregnant, breastfeeding, or sensitive to mildly stimulating foods |
| ASTRAGALUS | Root | Strengthens and protects skin, metabolism, immune response, energy levels and enhances whole body function | 1B |
| HE SHOU WU | Root | Tonifies and nourishes hair, skin, nervous system, and sexual center. It is also a potent blood builder, improves brain function and memory, and supports the immune system. | 1A, but not recommended for breastfeeding |
| ASHWAGANDA | Root | Tonifies the immune system; inspires vigor and strength; relieves mental, emotional, and physical stress; and harmonizes mind, body, and spirit | 2B, not safe during pregnancy |
| MUCUNA PRURIENS | Bean | Enhances brain function, soothes the nervous system, supports overall well being, elevates mood, and refines the senses | 2B, not safe during pregnancy |
| CORDYCEPS | Mushroom | Supports oxygenation of the body, mental power, athletic endurance, sexual energy, muscle tone, and the immune system | 1A |
| PINE POLLEN | Tree Pollen | Reputed to be a potent aphrodisiac—supports hormonal balance in men and women, healthy metabolism, immune response, and enhances whole body function | N/A, since this is considered a superfood and not a botanical |
NOORA RAJ BROWN
VP of Communication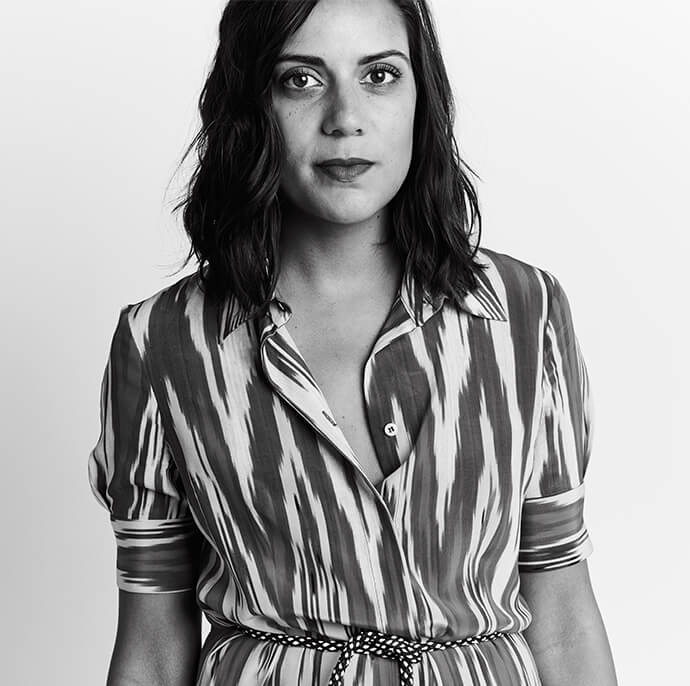 "I'm looking for more mental clarity
and alertness."
Scott says: "Noora will do well with a simple blend of matcha (helps brighten mood and energy levels), rhodiola (excellent brain tonifier, great for supporting mental clarity, memory, and attentiveness), and pine pollen (bio-identicle testosterone, great for the brain, libido, and androgen hormone balance)."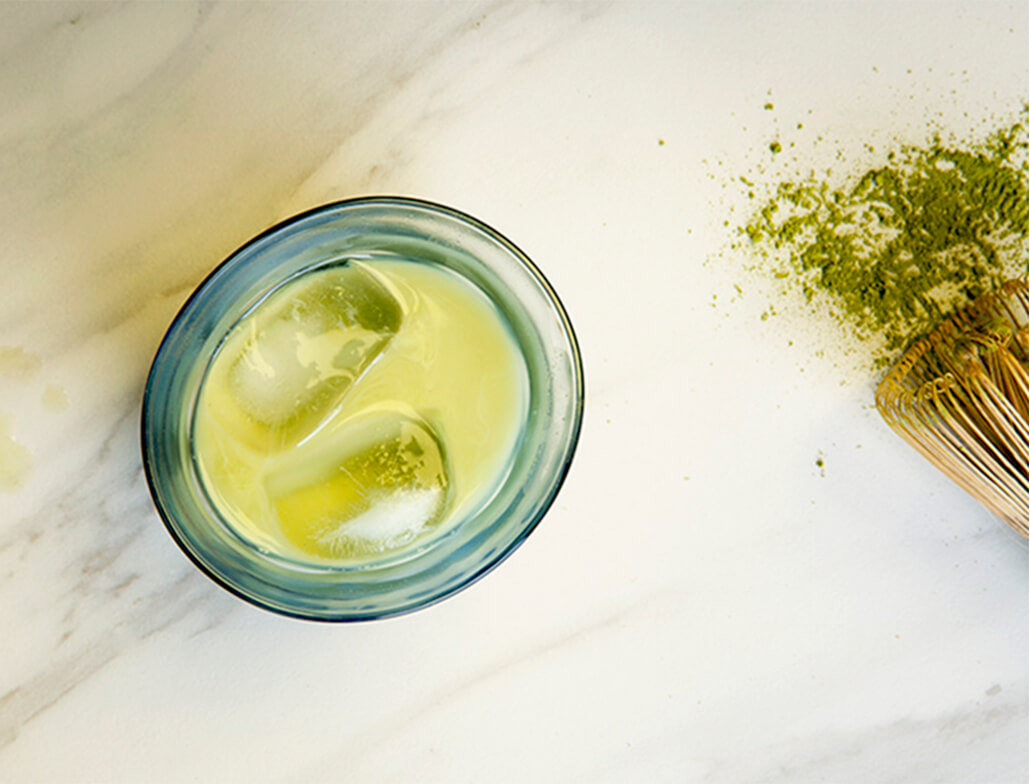 Clarity
This supercharged iced matcha latte has rhodiola, which helps oxygenate blood going to the brain, and pine pollen, which enhances whole body function. Perfect for a morning brew or afternoon pick me up.
Get Recipe
Ivy Benavente
Associate Buyer, Beauty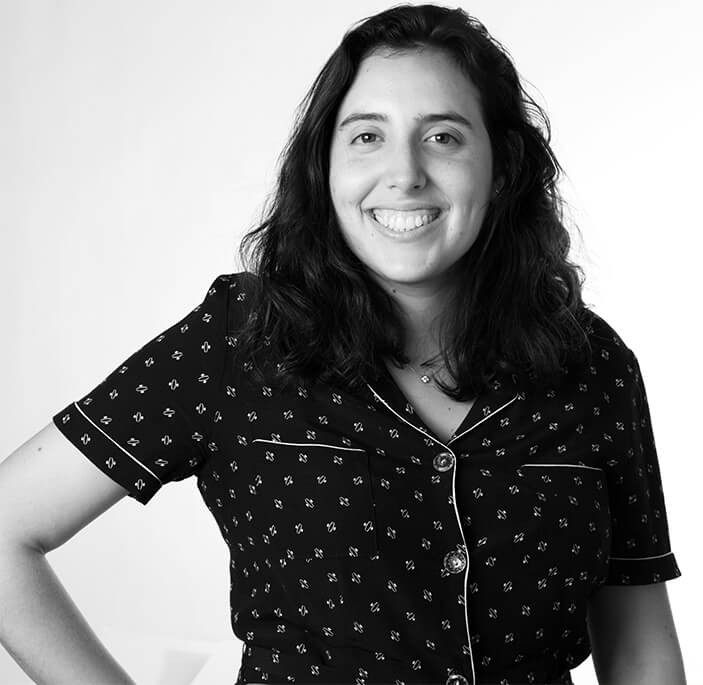 "I want beautiful skin and help
with my PMS."
Scott says: "For Ivy, I recommend a mix of tocos (high in vitamin E, this superfood is exceptionally good for hydrating and nourishing the skin and connective tissue), he shou wu (which nourishes the life force in the kidneys, supports vitality, has peripheral benefits of healthy hair, skin, nails, and clear eyes), and ashwaganda (great for hormone balance, supporting the thyroid, normalizing sleep cycles, lowering morning cortisol levels, and helping with mild anxiety and depression)."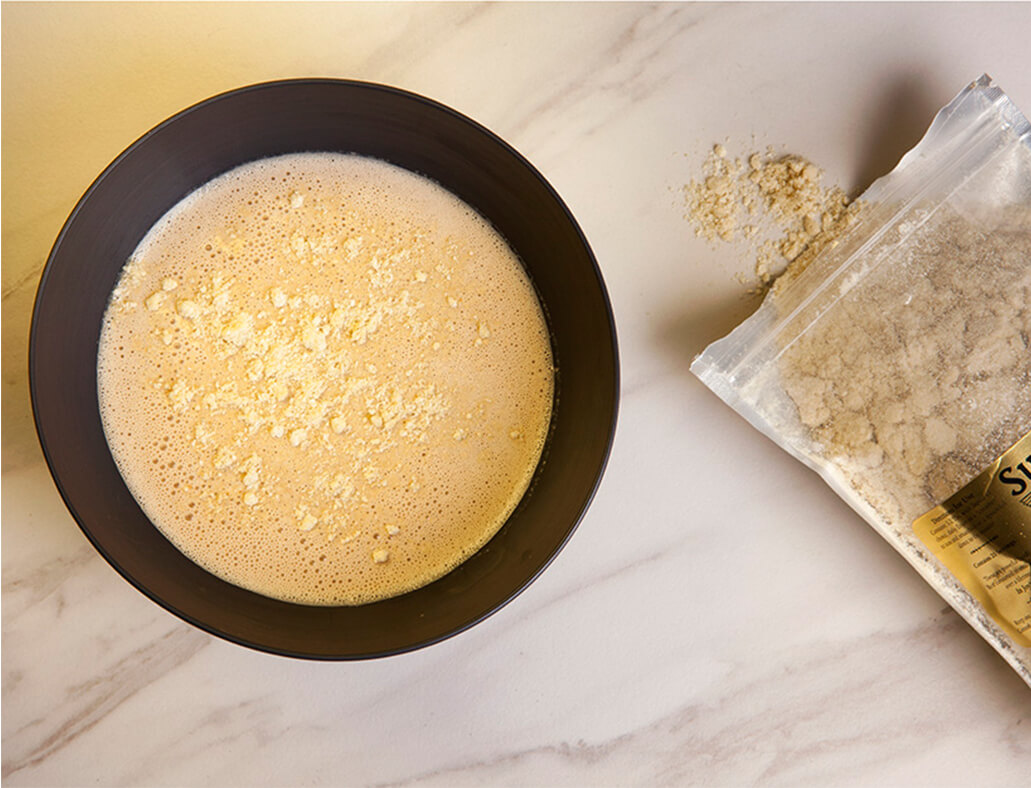 GLOW
This warming latte helps with outer beauty and PMS symptoms, thanks to tocos, a superfood made from rice that promotes healthy skin and connective tissue (it also tastes like freeze dried ice cream!), he shou wu, which tonifies and nourishes hair and skin) and ashwaganda, which helps balance hormones in both men and women.
Get Recipe
EMILY GALLIN
Merchandise Planning Manager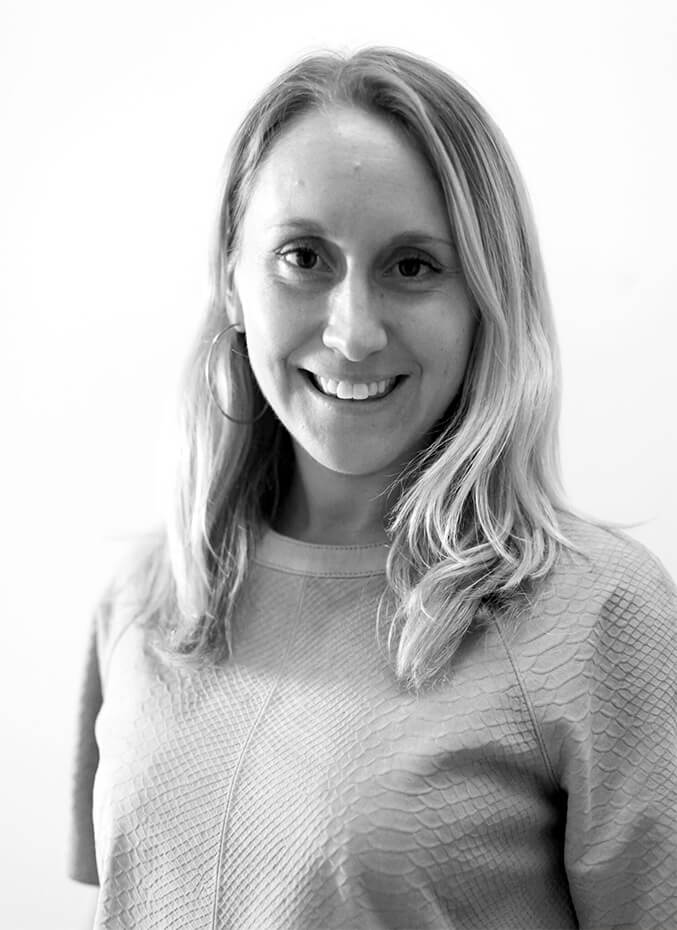 "I'm stressed and tired—help!"
Scott says: "Try equal parts ashwaganda (supports healthy immune response throughout the body, nourishes the thyroid, balances hormones, supports healthy libido, helps to normalize the sleep cycle, lowers morning cortisol levels), astragalus (circulatory and protective herb, sometimes referred to as the optimist's herb, helps the body to circulate through areas of stagnation or blockage, supports healthy posture, and a positive world view), and he shou wu (restorative herb that helps to build the person's resiliency and overall "battery pack," allowing you to be more adaptable to stressors)."
Calm
This simple potion, which tastes like the most delicious iced tea, helps us to be more adaptable to stressors (thanks to he shou wu), normalize the sleep cycle (thanks to ashwaganda), and provide an overall positive world view (astragalus).
Get Recipe
THEA BAUMANN
Food Editor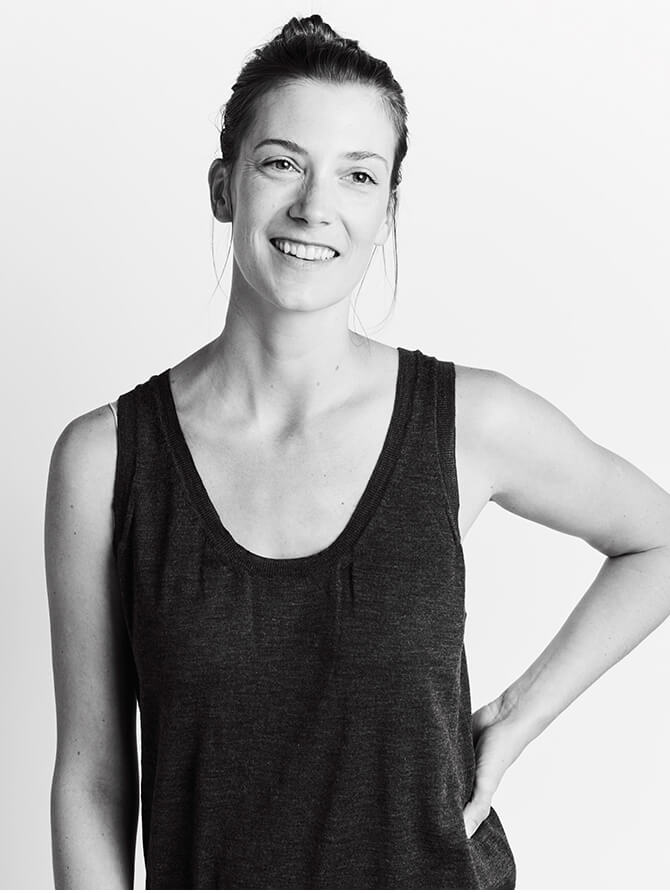 "I'm experiencing some postnatal depletion—lack
of focus, extreme tiredness—but need something
that's safe to drink while breastfeeding."
Scott says: "When it comes to breastfeeding, I always recommend consulting a doctor first, but a combination of reishi (helps to build, support, and modulate the immune system of both mother and child), mucuna pruriens (helps to support a healthy nervous system by providing 15 percent L-dopa, the immediate precursor to dopamine in the neurotransmitter cascade, elevates the mood and soothes the nervous system), astragalus (uplifting, protective herb that supports a healthy immune system and circulation of blood and chi through areas that may be stagnant or contain blockages), and organic coconut oil (healthy fats are essential for brain health, and will help the other herbs be absorbed into the fat layer of the body) should do the trick."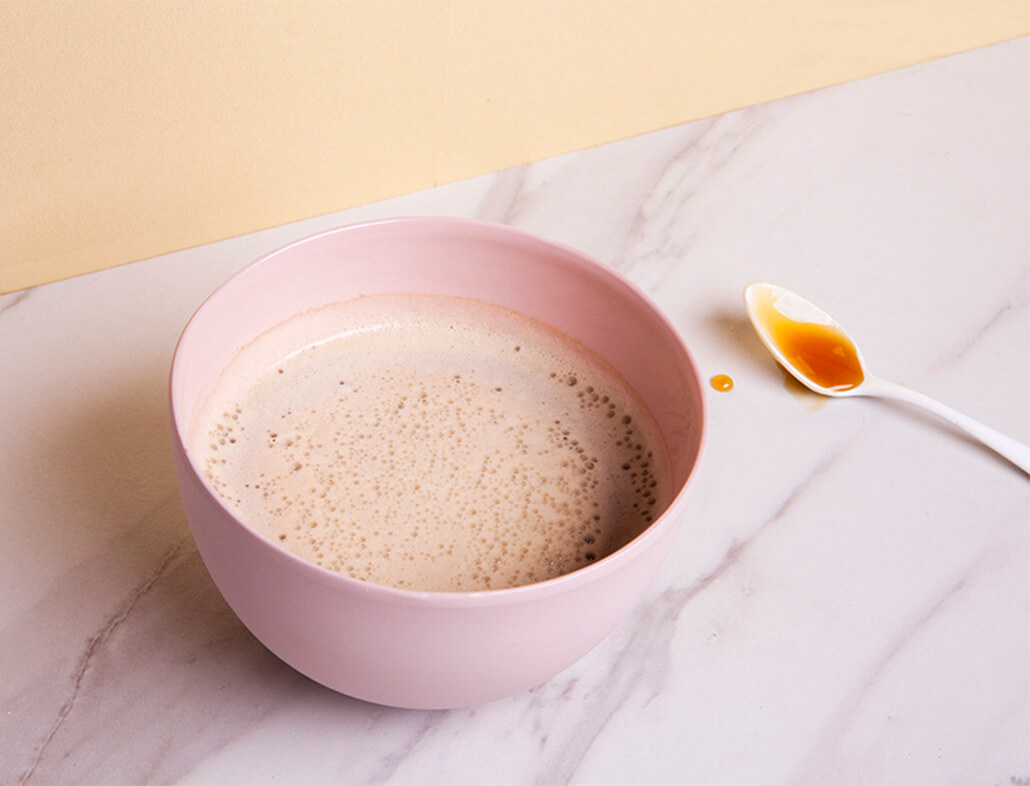 IMMUNITY
Full of good fat and plants that help support immunity, the nervous system, and healthy circulation, this is the perfect tonic for a nursing mother.
Get Recipe
The views expressed in this article intend to highlight alternative studies and induce conversation. They are the views of the author and do not necessarily represent the views of goop, and are for informational purposes only, even if and to the extent that this article features the advice of physicians and medical practitioners. This article is not, nor is it intended to be, a substitute for professional medical advice, diagnosis, or treatment, and should never be relied upon for specific medical advice.