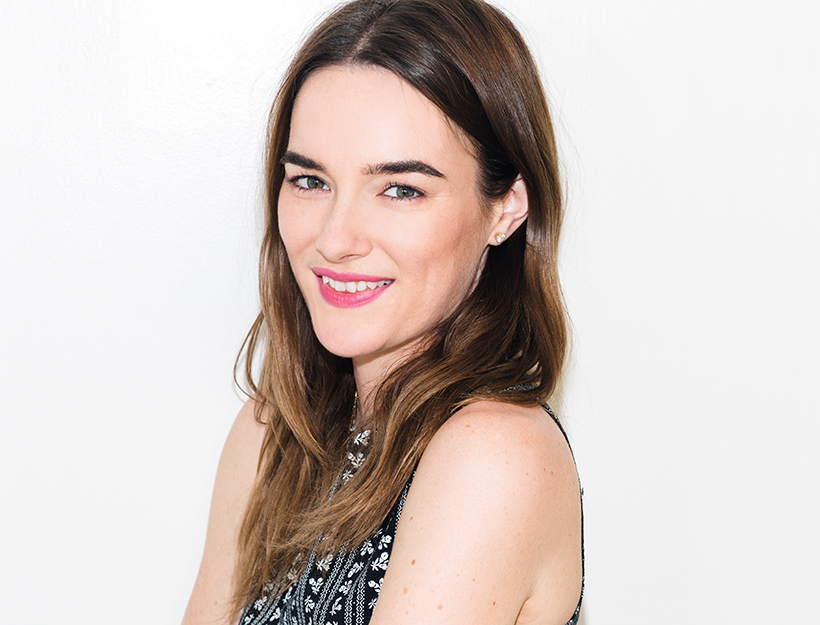 Manicurist Madeline Poole's Makeup Essentials
From her perch designing the nail looks at Stella McCartney, or working as the global color advisor for nail giant Sally Hansen, it's hard to imagine manicurist Madeline Poole not knowing what she wanted to do in life. But her post-college move to LA from Baltimore involved jobs on food trucks, nannying, and sewing together Ban.do headband samples, before the day she assisted a stylist on a photo shoot and found herself fascinated as she watched the manicurist at work. Applying her skills in miniature painting and painting restoration, she was an almost-immediate sensation in the nail world, creating nail art that captured the fashion world's imagination and catapulting her into a career of runway shows and photo shoots. "I had experimented with lots of different painting techniques and styles growing up, so doing nails came somewhat naturally to me," says Poole.
Today, even though she's constantly playing with different colors at work, her personal style hews more to traditional nail color shades. "To wear, I like classic reds," she says, "my current favorite is Sally Hansen Color Therapy in Unwine'd—it's a deep, rich autumnal red, right between classic red and a burgundy red. Because I've tested so many different things on my nails, used gels, and just tortured them, I love the Color Therapy specifically because it's infused with oil; I'm able to treat my nails without sacrificing the color I love."
Poole's best manicure/pedicure tip does not involve elaborate artistry—it's more about preparing the canvas. "Make sure to clean your nail plate of oil before painting on anything," she says. "Wipe nails with a small square of paper towel dipped in alcohol or acetone before you apply polish. My other tip is to do nails while on the computer, so you have something to occupy yourself with, so you're not tempted to really use your hands or feet before they're finished drying." Well before or well after a manicure or pedicure, she smooths on Tula hand cream: "I like a light scent that's not overpowering and a cream that feels intensive but absorbs well."
Poole's color sense extends to makeup, and she uses products she's fallen in love with on shoots. "For dressing up, I love Tata Harper's cheek tint and a touch of RMS Living Luminizer," she says. "I fill in my brows with the Anastasia Brow Powder Duo—there are two color options, and it's a natural, not-painted-on look. I like Bobbi Brown foundation—it's lightweight and has an SPF. And I just got a new lipstick color I love, Shiseido Rouge Rum Punch, a great muted raspberry that I use as more of a stain."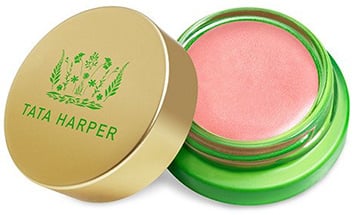 Tata Harper Lip and Cheek Tint
goop, $36
Strictly natural pigments and added anti-aging elements earn these hard working two-in-ones pride of place in every purse, desk drawer, and makeup cabinet. Whether applied to cheeks or lips, the color goes on sheer for a natural yet sexy, flushed look.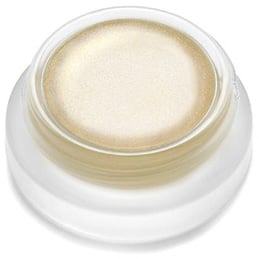 Skincare favorites range from Dr. Haushka to Sunday Riley; she's also a big fan of at-home treatments: "If I really need a night in, I like to do an at-home facial—I try a few different types of face masks and light all my candles." She also stays in to cook: "I find anything I actually cook at home and don't order in is the most energizing and makes me feel the best. But it can be hard to avoid ordering in when you live and work in Manhattan!" To feel even more energized, she likes dance-based workouts: "I go to Nicole Winhoffer's dance class, which is really both difficult and very fun. I also like Barre3 in the West Village with Dino."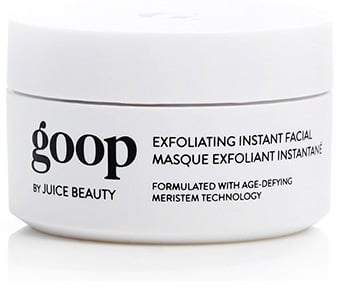 goop by Juice Beauty Exfoliating Instant Facial
goop, $125
The Exfoliating Instant Facial instantly brightens and softens skin to reveal a glowing, smoother-looking complexion. Natural alpha and beta hydroxy acids sweep away dead skin cells; and plant-based cellulose beads exfoliate further, while releasing soothing vitamin B5, leaving skin supple, soft, and utterly revitalized. The Exfoliating Instant Facial is formulated with USDA-certified organic ingredients and contains approximately 86% total organic content.