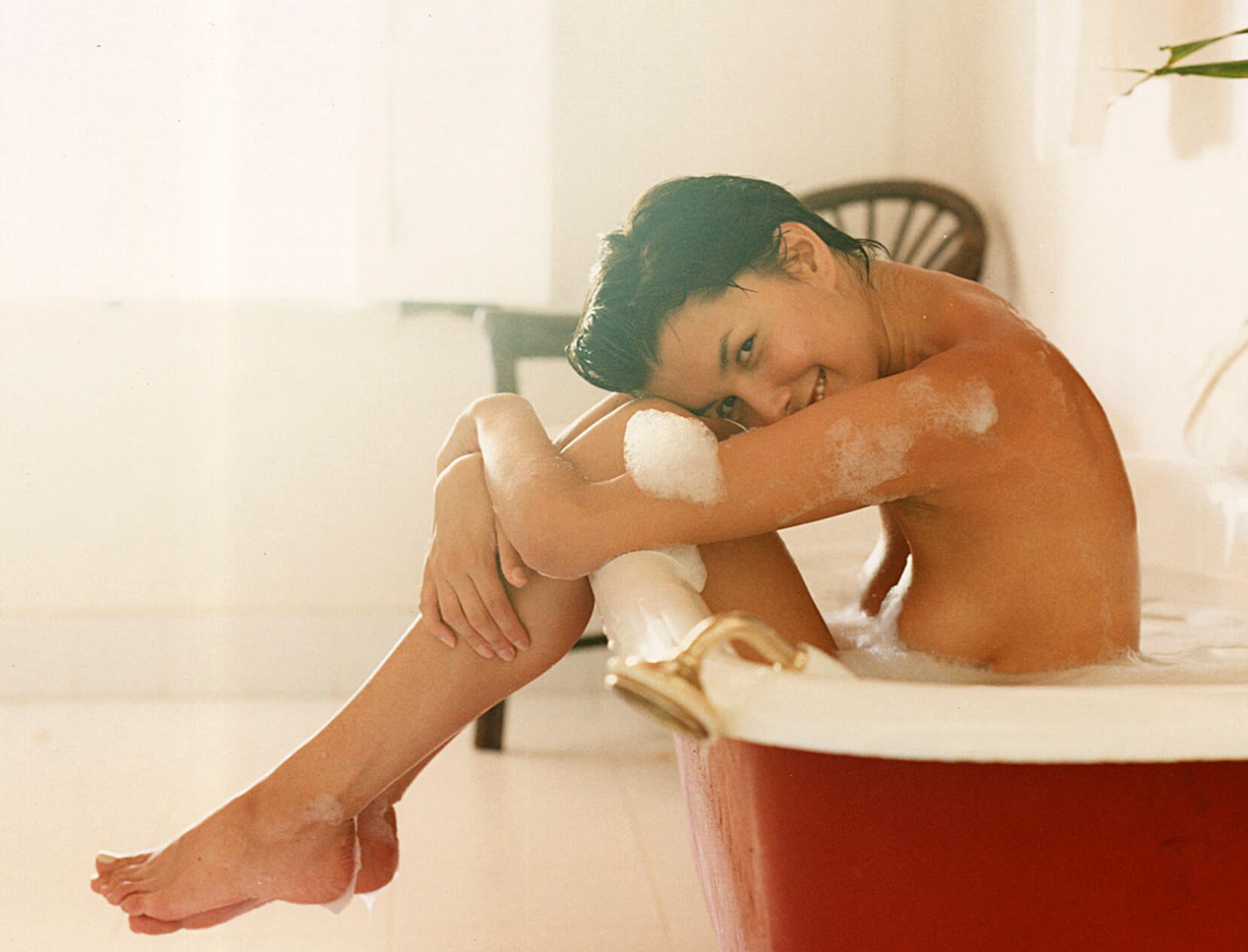 The Spa Getaway Starter Kit
In partnership with our friends at ESPA
For now, home remains by far the safest, most stress-reducing environment we know of, especially if you can commandeer the bathroom for a few wonderful solitary hours. Which is why at least once a week we make the time to truly slow down, hide our phone in the other room, and momentarily unplug (as best we can). Starting with a steamy bath soak and wrapping up with the gleamiest allover oil, here's how to hit the spa just down the hallway.
1
Bath and atmosphere.
Nothing resets like a bath, but this soak prompts a next-level release of everything swirling around in your head. The hot water also works miracles on an achy body. To dial up the relaxation even more, tap a few drops of essential oil into a diffuser. We love all the scents in this bundle—the citrus is particularly uplifting—but for a full-on spa moment, Quiet takes the cake.
2
Prime your skin with microcurrent and exfoliation.
While you're waiting for the tub to fill, it's time for face and body treatments. The ZIIP, with its serious lifting, firming, and depuffing capabilities, requires just a few minutes on each side of the face. Afterward, use a dry brush—always in a toward-the-heart direction—all over your body.
3
Mask in the bath.
Masks work best when they're not rushed, so they're an ideal bath activity. Once you're in the water, coat your hair, midlengths through ends, with a hair mask for softness and shine. Next, pat on a face mask. This one from Tammy Fender leaves skin wonderfully hydrated and plumped up and thoroughly renewed, as if a real-life aesthetician (remember them?) had spent an entire hour working her magic on your face.
For face:

goop Beauty

GOOPGLOW 20% Vitamin C + Hyaluronic Acid Glow Serum

goop, $125/$112 with subscription

SHOP NOW

Press in this hydrating, radiance-boosting, sinks-right-in serum. The payoff is immediate, and you'll continue to see it for days.

For body:

When your skin is still a little damp, smooth in body oil, taking time to slowly massage into areas that get drier—elbows, around the knees, feet—and taking deep breaths to get all the benefits from the botanicals within. This oil, made with jasmine, bergamot, and sweet orange, is just fantastic—it leaves you smelling so good, too. A moisture-locking body butter seals in hydration (this cream has vitamin E, rose hip, and argan oils).
5
Rest, sweat, and reset.
Even if you're getting kicked out of the bathroom, slip on a robe or wrap yourself in a towel and relax in bed, on a deck, or in a hammock for twenty minutes or so. Your body (and spirit) need time to soak up all the goodness and fully reset.