Gwyneth's At-Home Spa Day Routine
Published on: July 31, 2022
The right routine can change your life, unlocking a framework for making meaningful transformation. When I was younger, I didn't have any sort of routine (except for my morning coffee and Camel Lights). But when I was about 25, I started this serious, six-morning-a-week yoga practice. Very quickly, I found out—for the first time—that I had real discipline.
Routines continue to help me make meaningful shifts in the way I live, from morning skin care and intermittent fasting to our sacred Faltrow clan dinners. (Every Wednesday, we have a special dinner with all four kids where we're all around the table together. It's something we did religiously all through their high school years, but as the girls are off to college in September, we'll create a new ritual of some kind.) Flexibility is important, too—you have to respond to the fluctuations in life, and there are always opportunities to create new rituals.
Making space for a routine might look like simply setting an alarm for yourself to remember to meditate or scheduling a regular physical therapy appointment, taking a bath, booking some private time for yourself, even putting a call with a friend in your calendar. (One caveat: Type A folks have to be a little careful with routines—just be sure you don't create a situation where you're using the routine as a tool to punish yourself with.)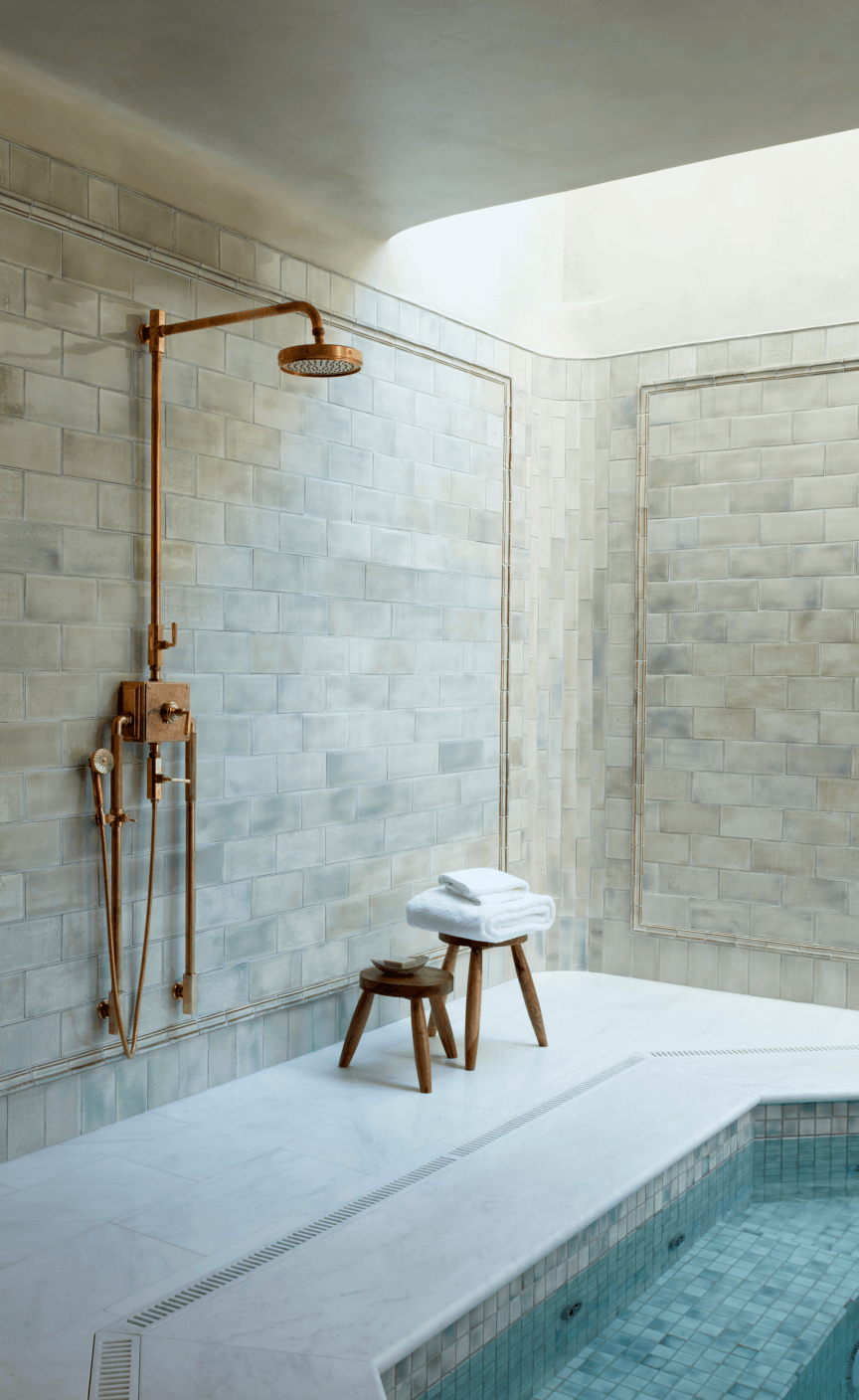 I'm excited about my relatively new spa routine—our home spa in Montecito has a cold plunge, hot tub, steam room, and sauna—all of which get used often. Brad is an obsessive cold plunger, and we both love a good sauna schvitz. But you definitely don't need a spa in order to do this routine.
Want It All?
Everything you need for the ultimate spa day—six full-size glow-inducing, moisture-boosting goop Beauty essentials—at a beautiful price.
Alternately, try GP's two-step hair routine, also at a sweet price.

goop Beauty

Gwyneth's Healthy Hair Starter Kit

goop,

$110

$88

SHOP NOW