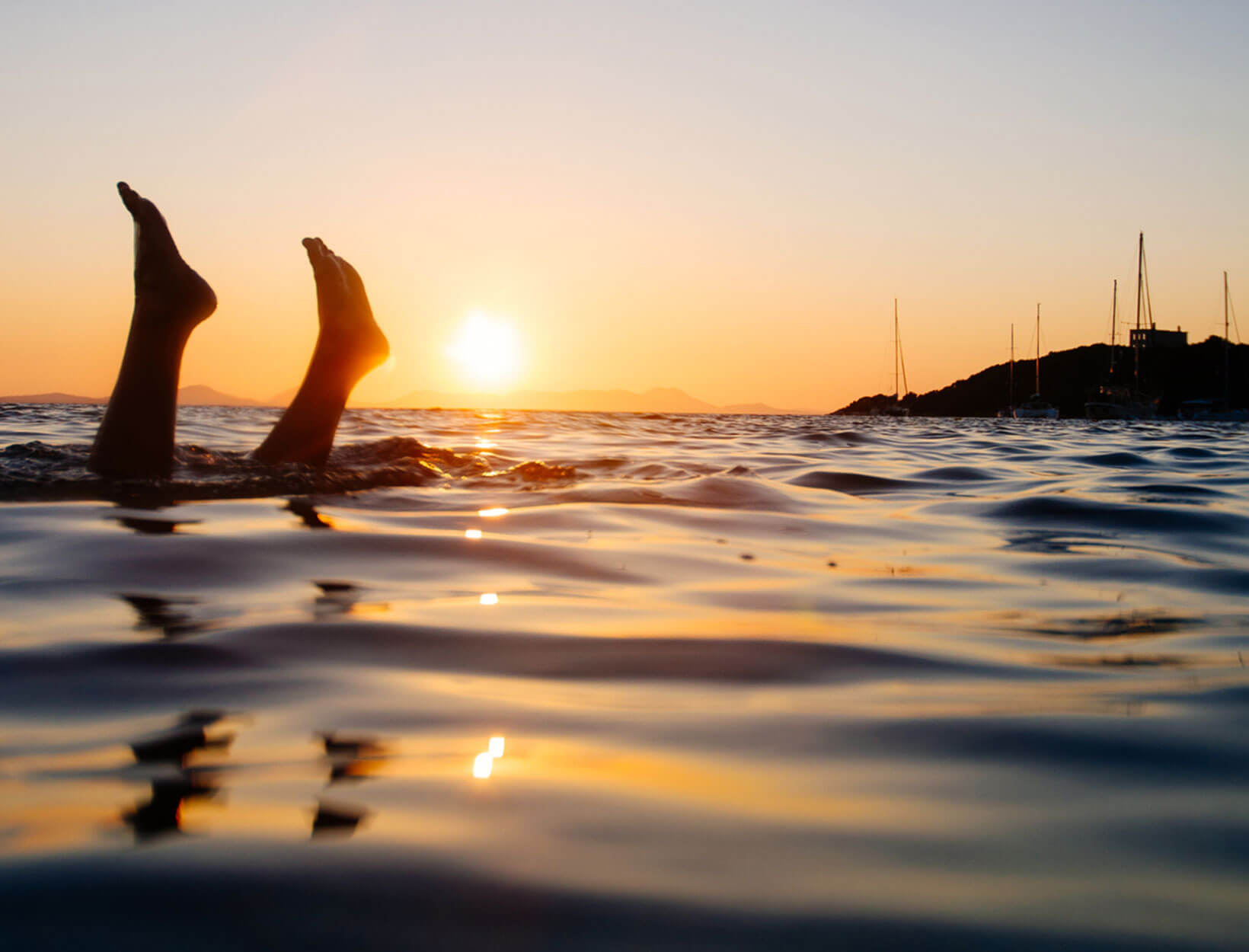 GODFREY'S GUIDE
Salt Water Heaven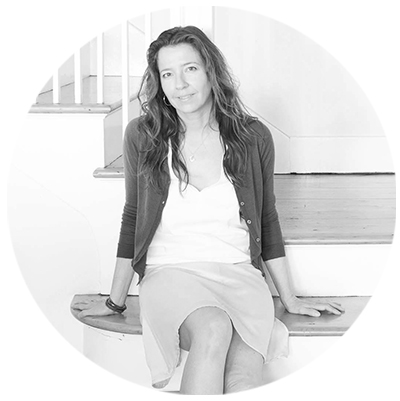 One of the first fancy parties I ever went to as an adult was in Newport, RI; I was there for work, but it did not feel at all like work: Champagne, ballgowns, sweeping staircases, polished marble—it was held in one of the city's famous, spectacular Gilded-Age/Robber Baron-era mansions. What stayed with me, though, neither the hors d'oeuvres nor the gold leaf. On the second floor, the bathtub had four faucets: Two regular hot and cold, and two dispensing fresh, piped-straight-in-from-the-ocean-it-overlooks seawater (also in hot and cold). If Vanderbilt-level wealth ever comes to me, I know how I'll be re-doing my bathroom.
A few weeks ago, I found myself staring out at the same stretch of ocean, at the gorgeous spa in the chic new Gurney's Resort and Marina in Newport, my feet in a bowl of warm, algae-and-salt-centric, fresh seawater. The sun was sinking spectacularly (seriously, there are few better ways to end the day than watching the waves from the deck of Gurney's Newport, your feet in seawater pumped in from said waves); I sipped lemon water and felt incredible.
Salt water is naturally healing, explained Deb German, the spa's manager: "It may increase blood circulation while reducing inflammation, which can help lessen pain in the joints," she says. "It's also full of minerals that support detoxification of the skin and helps to deeply cleanse pores."
At home, tear open a packet of the Detox Foot Bath from Pursoma—it's a mix of hand-harvested sea salt, green algae, and detoxifying essential oils like cypress, fennel seed, and ginger—into a bowl of warm water and soak for 15-20 minutes. You could watch the sunrise, the sunset, or Netflix; you could drink lemon water or a delicious cocktail; or, as they say, choose your own adventure; either way, don't rinse your feet after you take them out. Pursoma says to "rest and sweat" for 20 more minutes to fully absorb all the detoxifying, revivifying benefits. After that, I like to massage my feet with luxurious cream; I firmly believe in the benefits of taking great care of your feet, and that there is nothing—nothing in this world—self-care-wise more effective than a Pursoma soak and a foot massage. (A full body Pursoma soak, particularly the Digital Detox, is so intense that a massage after is not an option—you just want to sleep, blissfully and deeply—but the foot soak allows for some level of deeply contented consciousness. It will help you sleep like a baby that night, however.)
Thalassotherapy—salt water and algae treatments—are a centuries-old tradition in Europe, and in the U.S., Gurney's (both the Newport hotel and the OG one in Montauk, the two are just 30 nautical miles apart from one another) is the place to go for it. Montauk has full-body seawater treatments from wraps to soaks, while Newport has the amazing pedicure. And, as I discovered, the Newport Gurneys will drive you in a sleek Porsche straight to the mansion of your choice—they'll take you anywhere around town including one of the most beautiful runs on earth, the Sachuest Point National Wildlife Refuge—so I returned to the seawater bathtub, reconfirmed my intense desire for one, and recommitted to the Pursoma Bain Au Pied at least once a week.