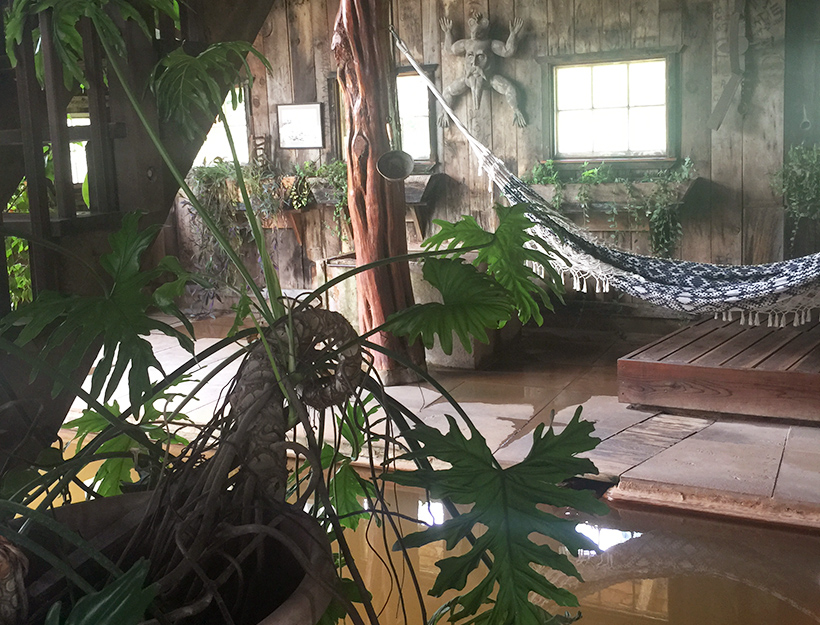 GODFREY'S GUIDE
The Magic of Magnesium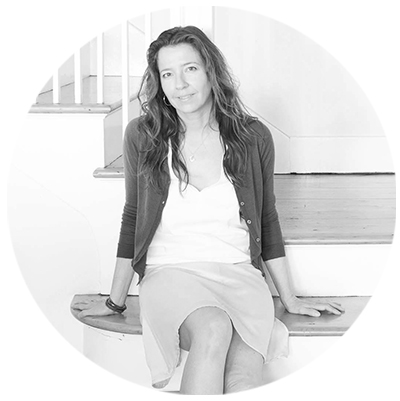 If you ever get a chance to stay high up in the Colorado Rockies at the Dunton Hot Springs for even a single night, jump at that chance and never look back. The luxury of not feeling like you're at a hotel at all—that you just happen to be sitting inside an old ghost-town cabin from the silver mining days, soaking in a rust-colored, 106-degree hot-spring-fed pool, looking out at the mountains through enormous sliding-barn-door windows, with gigantic potted plants draping languidly all around you—is for me, so far, the ultimate. The ultimate as in sexiest, most romantic, most relaxing spot ever.
It's possible that my impressions were swayed by the spring's relatively high lithium and magnesium content; if so, I'm ok with that. Whatever the magic—it also may have been an earlier hike through the trees and the glittering air, or the tacos made with smoked cod, fresh radishes, and Native American fry bread that preceded the soaking, or even the hand-striped pottery the tacos came on—it's pretty powerful.
It's clearly impossible to recreate the atmosphere of gorgeous-mountain-valley/ghost-town-cabin/natural-hot-spring/subtle-design-genius-and-fantastic-service-of-Dunton-operatives. I was, however, inspired to put more gigantic potted plants around my tub than I had already, which is saying something. And of course I was inspired more than usual—I take a bath almost every night—to turn up the heat and really soak. Soak in Epsom salts of any sort and you may feel the muscle-relieving power of magnesium; soak in the pale-pink Sweet Birch Magnesium Flakes from Naturopathica and you get 47.3 percent magnesium, plus the pain/muscle-alleviating qualities of sweet birch essential oil. It smells freshly and faintly woodsy, and it moisturizes (salts in baths counter-intuitively make them more moisturizing) as it soothes soreness and (I think) induces a deep sense of contentment.
After yoga, a hike (on less-lofty trails than Dunton's), run, bike, a muscle-crunching plane ride, or just a long day at the office, there's nothing like a deep soak. I credit regular baths to my faster-than-expected recovery from a shoulder injury last year—and just dropping the pretty flakes into the water makes me happy, let alone the silky feel it gives the water and the subtle-forest wintergreen scent.
I have been to some romantic spots in this world, but a gorgeously-appointed, actual mineral hot spring framed by 12,000-foot peaks is hard to top. Don't bring the kids unless you're renting out the whole place and they're old enough to have their own cabin (or, in summer, there are glamping tents beside a rushing river, which I cannot recommend more highly); bring lots of sunblock no matter what the season, and most importantly, bring the one you love.