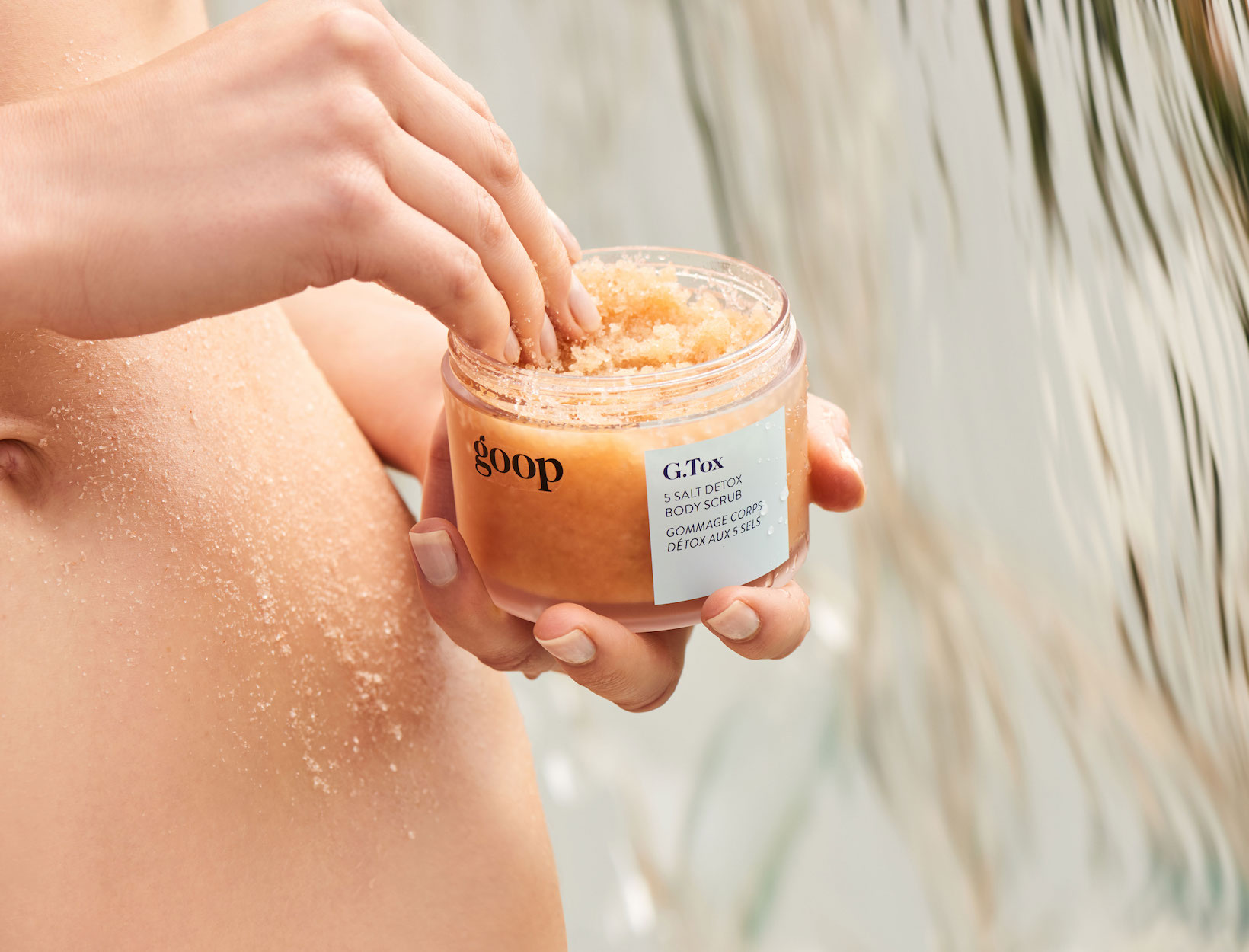 GODFREY'S GUIDE
Godfrey's Guide: An Irresistible,
Sense-Delighting, Body-Smoothing Scrub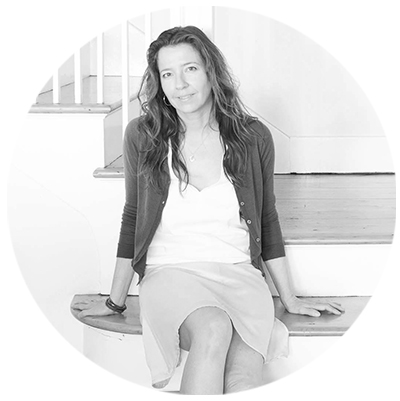 Jean Godfrey-June is our beauty editor, but her enthusiasms are many.
Instead of the sensorial delight that body scrubs tend to be, you might think of a detox scrub as a harsher, more ascetic sort of thing. Something for Ayn Rand, or a Rolfing instructor.
I love a body scrub, as long as it contains enough oil to negate the need for post-shower body lotion. (I don't know why lotion is a step too far for me, but it is.) A little exfoliation, a lot of water, and beautiful healthy oils all at once is the ultimate soft skin formula, as far as I'm concerned.
I have tended toward a sugar/flower-themed scrub more than a health/herb/plant sort. So the 5-Salt Detox Body Scrub did give me a moment of pause, before I opened it. You can't love everything, is what I thought.
Smooth, exfoliate, soften, and hydrate your skin with the detoxifying power of five salts (Himalayan pink salt, Dead Sea salt, Celtic sea salt, New Zealand solar salt, and Epsom salt) and three ultra moisturizing oils (cold-pressed moringa, pure unfiltered rose hip, and organic extra virgin olive oils). Breathe in the holistic blend of essential oils—helichrysum, rosemary, grapefruit, and peppermint—as you sweep away dead skin cells, soften, and lock in moisture, leaving behind a velvety-smooth feel and a subtle, beautiful scent.
But the color—a peachy, apricotish melange*—intrigued me. And when I did unscrew the top of the jar, the scent was truly enchanting. It somehow balances helichrysum, rosemary, grapefruit, and peppermint, without letting any one note take over (peppermint and rosemary, especially, like to take fragrances over). It's light and stimulating and one of those smells you want to keep smelling.
Then I jumped in the shower and became a full-on, must-have-more convert. The scrub feels absolutely incredible on your skin. It's not actually fizzy, but something in the texture makes you think of champagne; it slips over your skin, sweeping away dead skin cells almost imperceptibly and working its detoxifying magic, and leaving your entire body super-moisturized, faintly scented, and soft, soft, soft. Plus, the whole shower smells of the beautiful herbs and oils. You step out feeling like a new person.
The deep peach color comes from the unfiltered rosehip oil (the way you tell active rosehip oil from not is its color; many brands strip out all the nutrients in pursuit of oil that looks like water), the cold-pressed moringa oil, and of course the Himalayan pink salt.