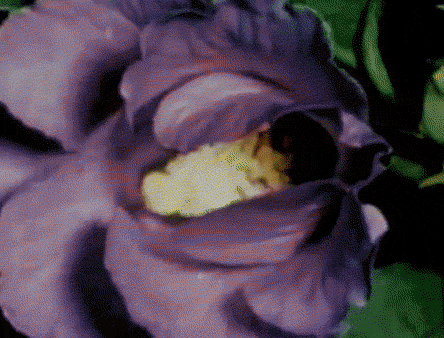 GODFREY'S GUIDE
My New Signature Scent Is So
Pretty—Fresh Flowers and
Crushed Stems—That It's Sexy
Jean Godfrey-June is our beauty director, but her enthusiasms are many.

Like falling into an intense crush (or true love), finding a scent you want to wear all the time is a deep, divertive pleasure. That the object of my fixation is called Florgasm is just very nice icing on the cake.
Fresh with crushed stems, pink pepper, blooming rose, jasmine, linden, tuberose, ylang-ylang, and orange blossom, it's a little summer night and a little spring morning—sexy and innocent all at once. More ingenue than grandmother, this is a scent that also sidesteps the over-the-top voluptuousness that floral fragrances can have, so it's more of a sexy secret: a quiet, irresistible trail of prettiness. The jasmine and tuberose give the perfume a milky translucence: They've been extracted using the centuries-old perfumer's technique called enfleurage, in which solid fats are used to extract fragrance from plants, making for a particularly sensual, beautiful scent.

People associate flowers with women, and much is made of the fact that flowers are a plant's sexual organs, but the scent of them is usually considered less "sexy" than simply generally female, for whatever reason. "Sexy" fragrances are typically spicy and woody, intense, even sweet. This is absolutely something else. If you ever loved (before you understood the toxic ingredients allowed in conventional fragrances) Calyx, that fresh-floral-endlessly-unfolding sensation of the early '90s; the also-'90s house perfume at Barneys New York; or further back, Anais Anais, Florgasm seems in that same vein. But more alive, of course, made of actual plants using meticulous artisanal processes.
The brilliant Esther Perel has observed that female desire involves a generous portion of narcissism. We tend to think of all narcissism as negative, but like the flower it's named for, narcissism is dose-dependent. (I learned this about the former when I went crazy with narcissus bulbs the winter I lived in a small, one-bedroom apartment—and they all bloomed at once.) Florgasm's inventive, original, wildly talented perfumer Douglas Little understands that real sexiness involves a constant push-pull between too much and not enough too-muchness.
I ended up getting both the small (for the makeup bag) and the large (wardrobe). I love spritzing it on; I love smelling it on my wrists and in my clothes; I love its effects on others. As you can tell, I cannot get enough.