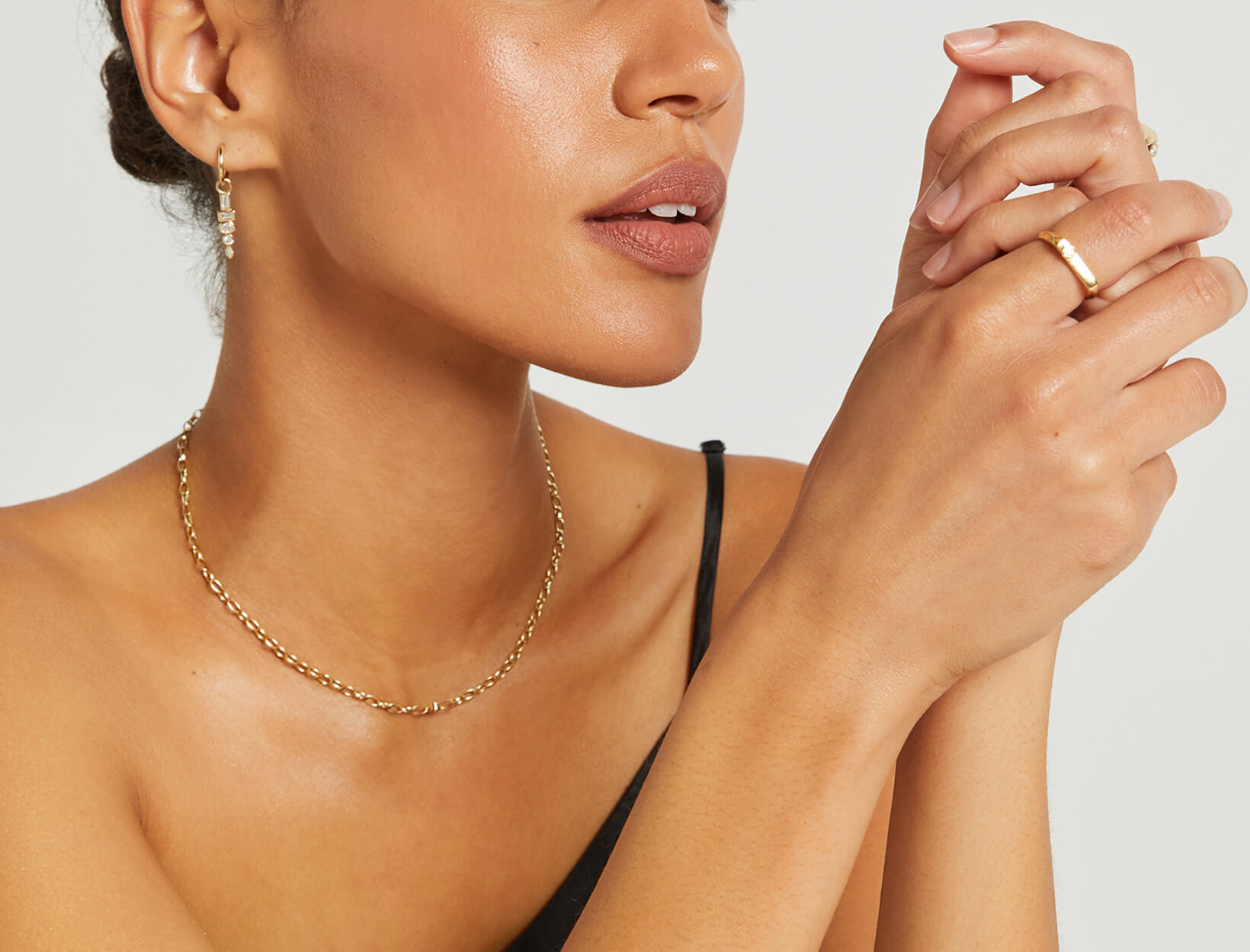 SORELLINA HUGGIES, goop, $4,100; LIZZIE MANDLER RING, goop, $1,640; BY PARIAH NECKLACE (similar style), goop, $890
Why Are My Hands Always Dry?
Our bodies give us signs when there's an imbalance. If you've been washing your hands a lot with soap and water or using considerable amounts of hand sanitizer—all good things to do, of course—dry, rough, wrinkled-looking hands are a common result, particularly if the soaps and sanitizers are made with harsh chemicals that can strip natural oils from your skin.
Living in climates with low humidity pulls moisture out of the skin, too, leaving it dry and craving moisture. If your climate is very windy and cold, your skin can also become dry. (Heating your home with a wood-burning fireplace, central heating, or space heaters creates a dry indoor environment, leading to even drier skin.) In warmer months, sun, heat, chlorine, and salt water also dry out your skin, so giving your hands extra moisture and sun protection and cleansing gently go a long way, no matter the season.
Whatever the cause of the dryness, a few easy steps can get your hands back in shape; add in a few skin-care moves typically reserved for facial skin and you can supercharge your results for hands that look as healthy as they feel.