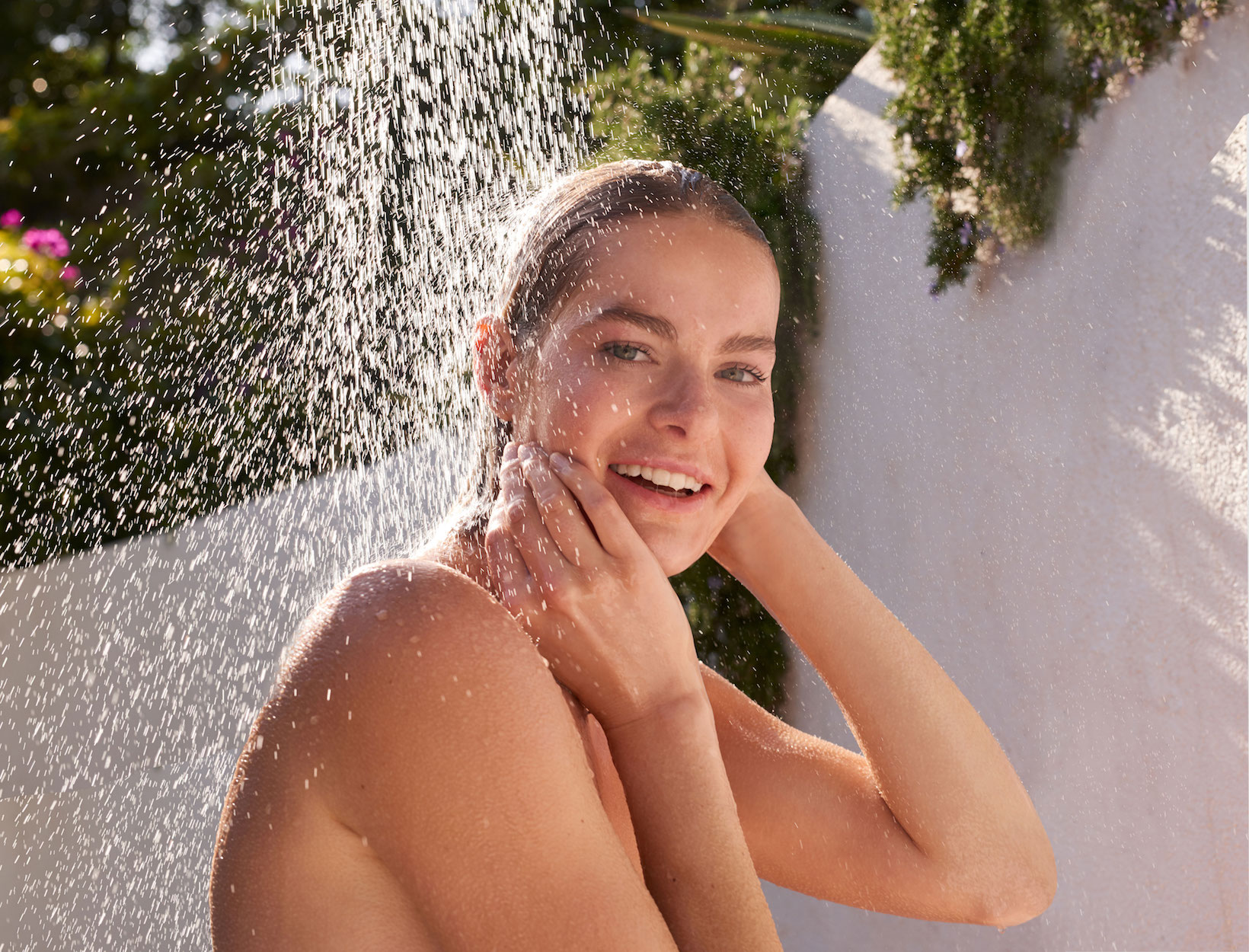 Detox Your Shower
It's easy to think about detox as this one-time, all-in moment where you clear everything out of your system and start fresh. And don't misunderstand: We're huge fans of the big detox reset here at goop (see the entire month of January, for instance). But toxic load doesn't happen overnight: Exposure to pollution, pesticides, and other environmental toxins is daily and ongoing. So the practice of taking steps every day to reduce your exposure is every bit as important as the major reset.
Detoxing your shower is a powerful step for a number of reasons, but the fact that skin absorbs pretty much anything—whether it's toxic or beneficial—much more deeply when it's wet than when it's dry is key. We inhale the steam in a shower, too. So if it's full of parabens, phthalates, and other typical artificial-fragrance ingredients (many shower products, from shampoo to body wash, are highly fragranced), we're inhaling those things, too.
Our favorite clean shower swap-outs go beyond simply nontoxic; some help detoxify with ingredients like clays, salts, and specific essential oils, while other nourish with antioxidants, botanical extracts, and raw, wildcrafted oils.
The goop Clean Shower Top 7
1
Dry brushing is an essential—and energizing—skin-detox step. Made from pure, natural sisal, this brush exfoliates lightly and sweeps away dead skin to reveal glowing and smooth skin. Use it right before you turn on the water.
2
This luxuriously creamy body wash is made with a hand-harvested glacial marine clay—a source of essential minerals—nourishing organic safflower oil, and cold-pressed moringa oil. It lathers into a rich foam to cleanse deeply, and leaves skin feeling impossibly soft. A targeted, holistic blend of essential oils—helichrysum, rosemary, grapefruit, and peppermint—detoxifies and purifies.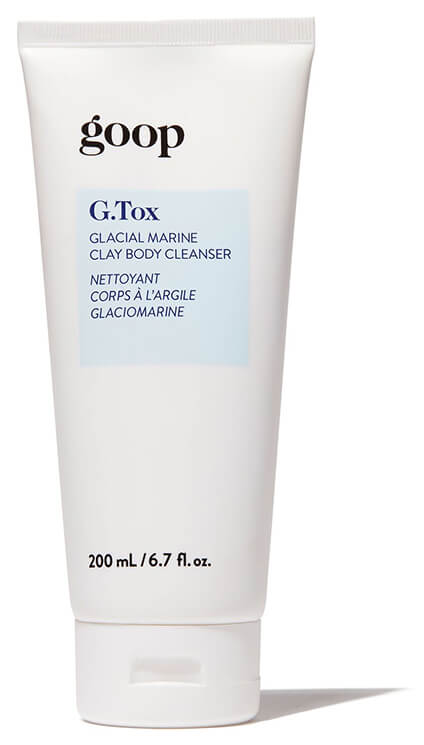 3
GOOPGLOW Microderm Instant Glow Exfoliator is a dual-action microdermabrasion exfoliator that delivers the benefits of both physical and chemical exfoliation, instantly polishing away roughness, smoothing uneven texture, and revealing a healthy-looking, glowing complexion. The air-whipped, almost marshmallow-like formula is densely packed with a blend of four powerful glow-inducing microexfoliating minerals (quartz, garnet, alumina, and silica) plus glycolic acid to help sweep away dry, dead skin cells and refine the appearance of pores for skin that is visibly softer, smoother, and more radiant.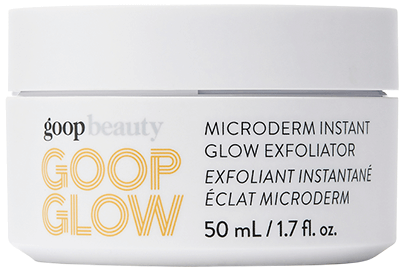 4
A brilliant, concentrated foaming gel cleanser that delivers a thorough and invigorating cleanse, plus a hit of AHA/BHA exfoliation, without stripping your skin of moisture, for clear, healthy-looking skin. It has to be the best-smelling face wash on earth: It's a mix of cedar, spearmint, lime, lemon, rosemary, black spruce, vetiver, and lavender oils, among others. You will love it; your significant other will steal it—it's just great.

5
Smooth, exfoliate, soften, and hydrate your skin with the detoxifying power of five salts (Himalayan pink salt, Dead Sea salt, Celtic sea salt, New Zealand solar salt, and Epsom salt) and three ultra-moisturizing oils (cold-pressed moringa, pure unfiltered rose hip, and organic extra virgin olive oils). Breathe in the holistic blend of essential oils—helichrysum, rosemary, grapefruit, and peppermint—as you sweep away dead skin, soften, and lock in moisture, leaving behind a velvety-smooth feel and a subtle, beautiful scent.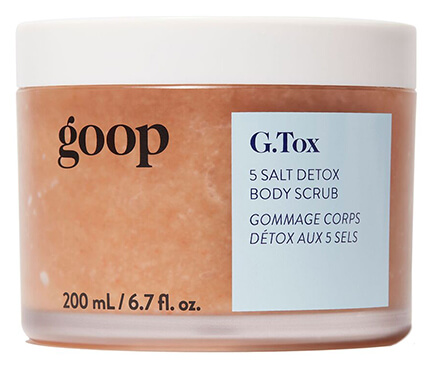 6
Our scalp and hair are our crown, and this unique whipped shampoo made of exfoliating Himalayan pink salt, nourishing cold-pressed moringa oil, and pure unfiltered rose hip oil purifies and detoxifies all at once. The scrub cleanses the hair and scalp of product buildup, dirt, and oil, leaving it both clean and refreshed. The cleansing scent—rosemary, geranium, orange, and peppermint—lingers subtly in hair (and smells amazing as you wash).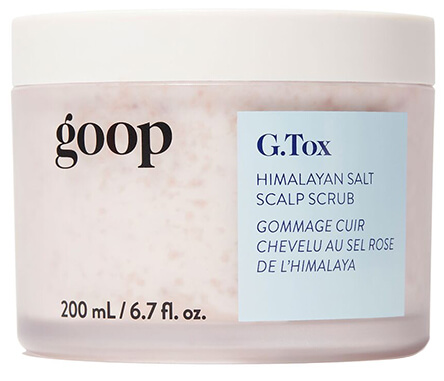 7
This rich conditioner combines coconut oil and shea butter with monoi oil and aloe to deeply hydrate hair from roots to ends. Hair is left shiny and bouncy, and smelling of sage and vanilla.