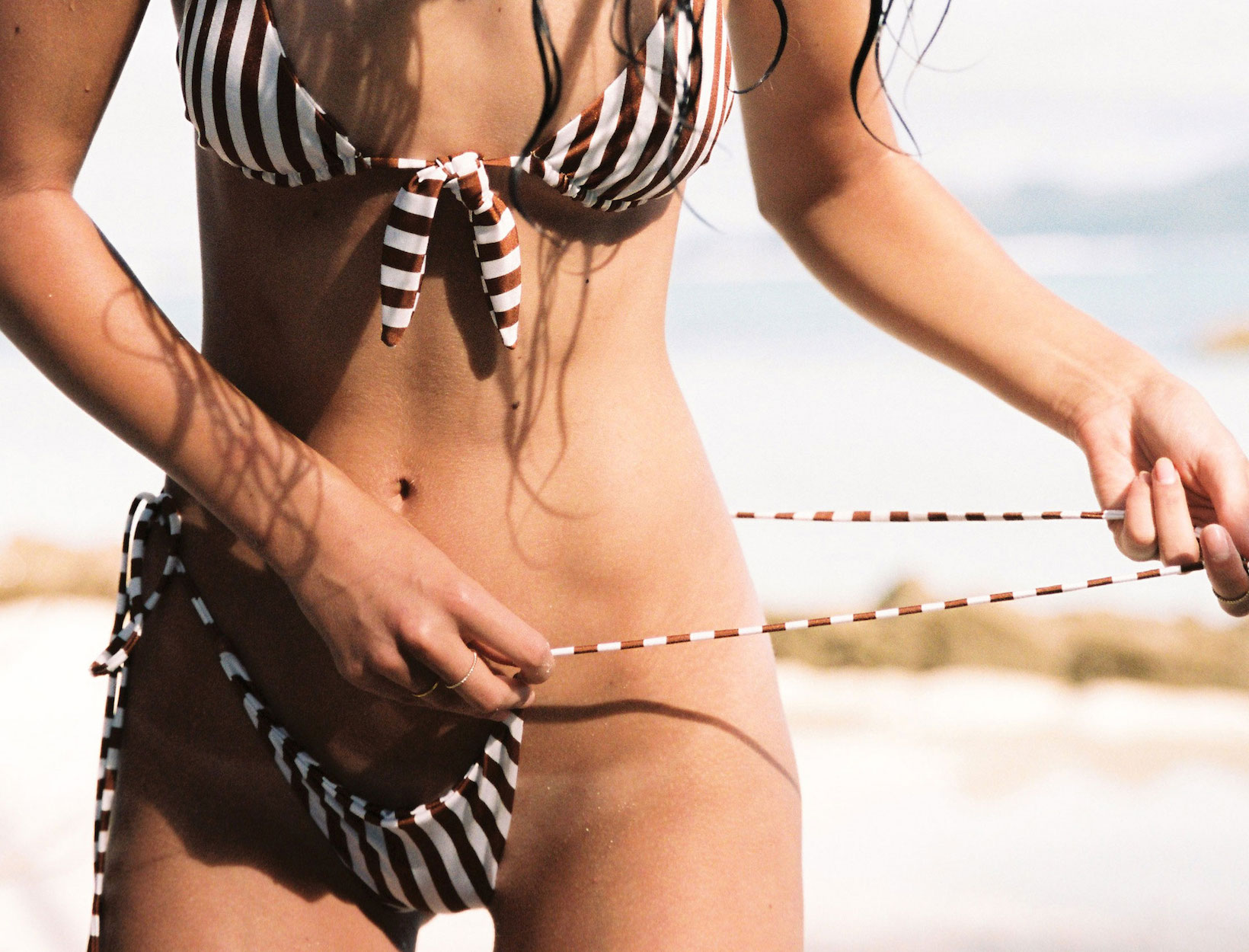 Bikini-Line Confidential
In partnership with our friends at

Whether we're set for the romantic trip of a lifetime to the Brando in the South Pacific, a weekend closer to home, a hot date, or just…living life, basic maintenance to keep the bikini line in shape should be as easy and ingrown-hair-free as possible. We're all for shaving, lasers, waxing, or going full natural—with a few clean and nontoxic essentials. (We avoid chemical depilatories pretty much across the board, as they're about as far from clean and nontoxic as personal care and beauty can get.)

With the right razor, shaving is the easiest, fastest option of all. We love the German-made (refillable) blades custom-cut from Swedish steel; the hydrating, aloe-vera-infused strip; and the flexible hinges and rounded edges of the Flamingo razor for a really smooth, very close shave.

If you're more into waxing or prefer going all in with laser treatments, the Flamingo is brilliant to have on hand for touch-ups and misses. And no matter how you remove hair, the chic, pubic-area-focused company (yes, we just said that) Fur now makes a brilliant new exfoliating cream aimed at helping prevent ingrown hairs. You can use it as a fast in-shower treatment or let it sit on skin for a more intensive mask. The result is silkier, smoother skin with fewer ingrown hairs.

For people who don't go full-monty in terms of hair removal (and we'd advise you not to if you're doing laser hair removal because fashion, preferences, and your own body changing might make you wish, after the fact, for at least pubic hair), we love to condition with a little body oil.

Whatever route you choose, the right bikini, of course, is the icing on the cake. goop has options for the skin-baring and the cheekily modest alike.