Spa Bread, Serious Detox, and the Most Moisturizing Cream on Earth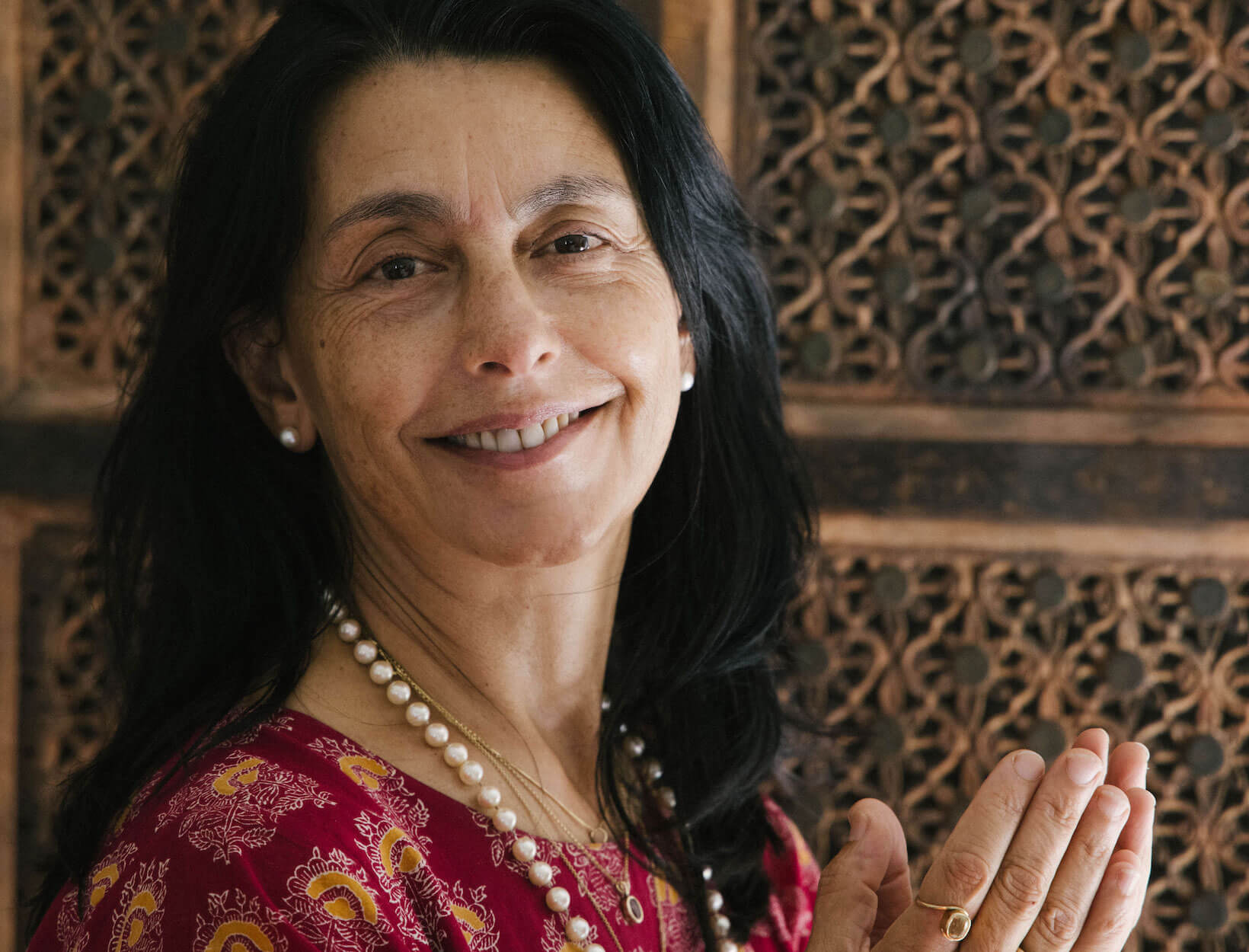 One of the most luxurious cocoons on earth is the Kelly Wearstler–designed, Santa Monica Proper–adjacent Surya Spa: Exquisitely patterned fabrics line the walls, carved-wood doorways glide silently open and shut, and delicious smells waft gently from the kitchen. But when you find yourself literally bathing in precious oils, massaged by two people at once, the extent of the luxury becomes clearer—this is being cared for on a far deeper level than most people ever experience.
The brainchild of longtime Ayurvedic practitioner Martha Soffer (she's famous for her dosha consultations, detoxes, and Panchakarma treatments, and Gwyneth's been a client for years), the spa reflects Soffer's no-compromises approach in every detail.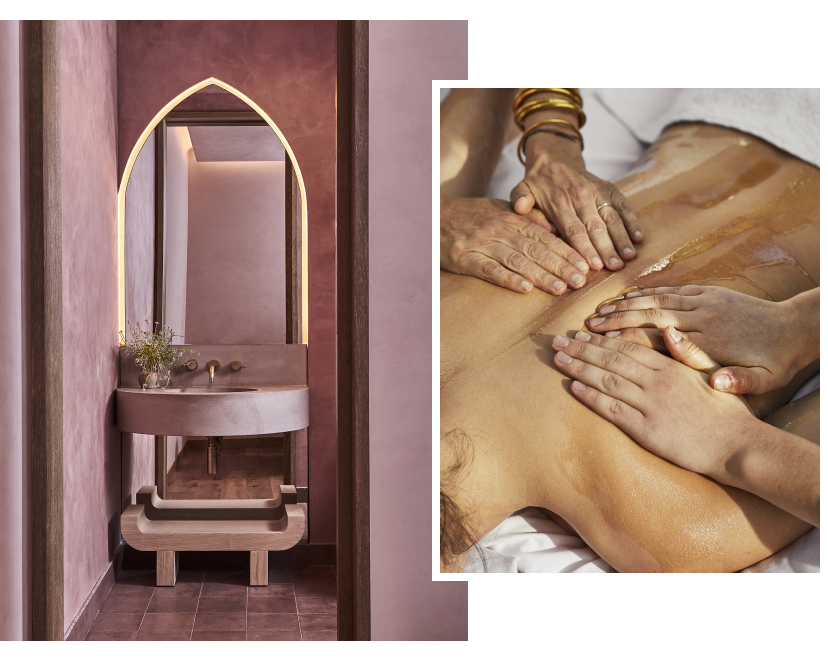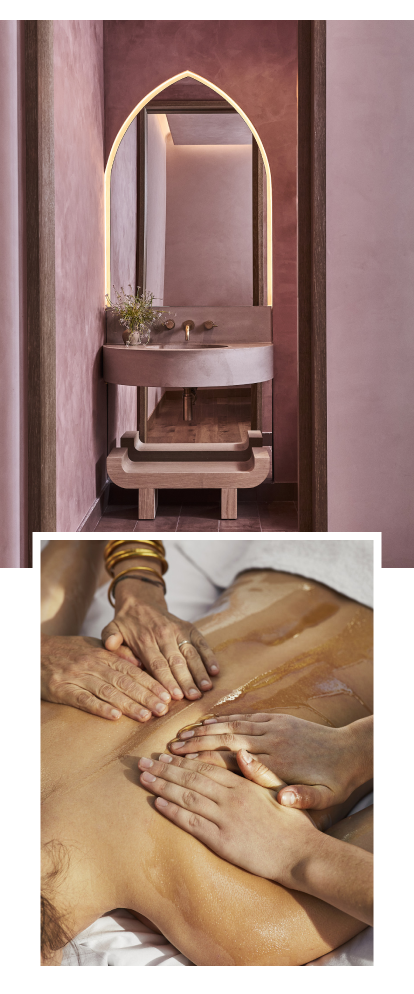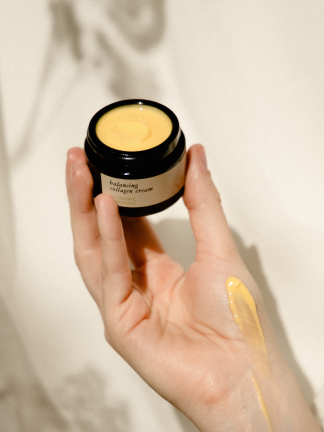 A few examples: Her collagen cream is so moisturizing and packed with nutrients, it takes a moment to smooth into your skin. But do it and the driest skin revives as if by magic: plump, dewy, and supple for hours on end. "The recipe is an Ayurvedic evolution of a recipe that's been in my Colombian family for generations," says Soffer. "My grandmother passed the original formula to me, and over the years, it's turned into a container for everything I love in Ayurveda to help skin—it's made with lanolin and herbs extracted three ways: through oil, water, and lactic extraction (using cow's, goat's, and camel's milk). Making it takes about five days, with mantras playing the whole time and some moonlight at the end. It nourishes from within, too, for a real glow."
Surya

Balancing Collagen Creamgoop, $195.00

SHOP NOW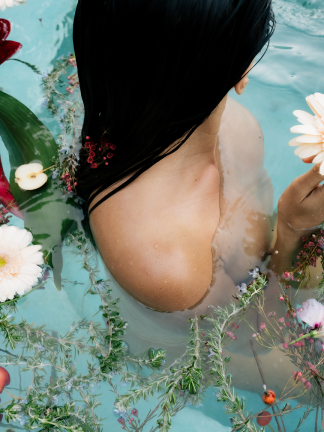 The deliciousness of the spa bread (we can never decide between the ginger, peach, and turmeric version and the apple-date) has to be experienced (toasted, with a bit of ghee) to be believed, but the almond flour used to make it is so hard to come by that the spa has a tough time keeping up with the understandably high demand. (You can get it at the spa or at Erewhon, when it's not sold out.)
And when you buy the almost shoebox-size baths, you're surprised to learn that one box equals exactly one bath—until you try one (try the Muscle Relief one first, as it is beyond miraculous) and you emerge transformed after 20 blissful minutes. (Bonus luxeness: The salts are contained in one bag, while the herbs are packed into a sort of muslin tea bag, so your tub emerges as pristine as you do.) There's truly nothing like it.
Muscle Relief Bath Soak goop, $35.00

SHOP NOW
Soffer herself customizes the course of treatments for any client doing a deeper dive into Ayurveda, whether she's selecting oils to be warmed overnight for the spa's four-handed signature Abhyanga massage or setting out the diet, exercise, and other protocols for the Panchakarma treatments she's known for. The latter can last from 3 to 28 days, depending on your time and preference. "Most people do five to seven days," says Soffer. "I love it when people do seven, so we can work on all seven levels of the body."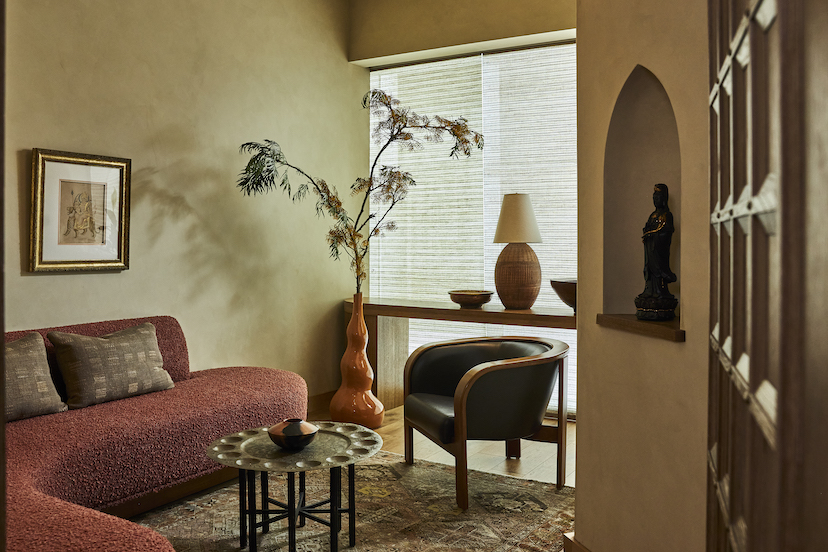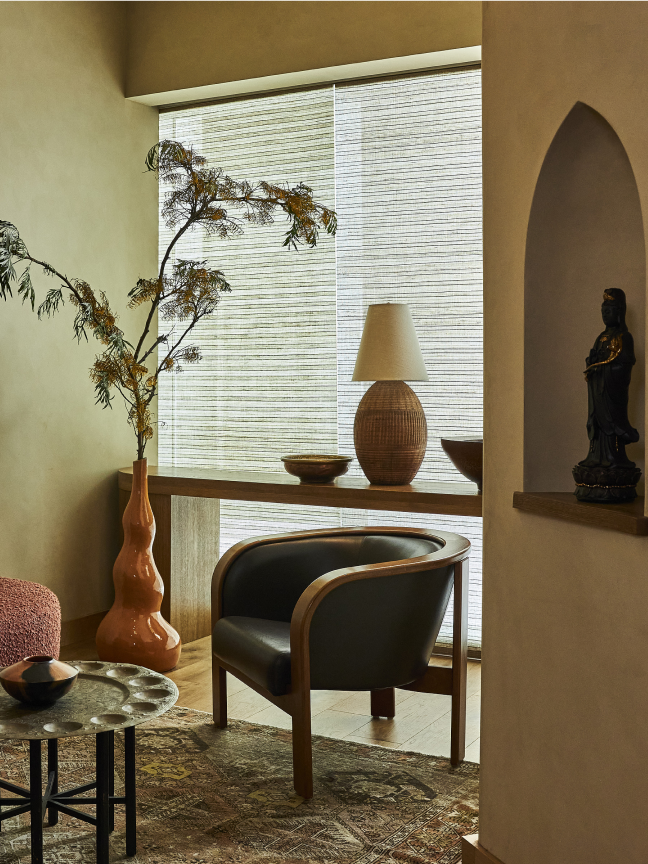 Surya

Discovery Kitgoop, $155.00

SHOP NOW

goop Beauty

Afterglow Body Oilgoop, $48.00/$43.00 with subscription

SHOP NOW

Augustinus Bader

The Body Oilgoop, $105.00

SHOP NOW
Soffer looks at your tongue, feels your pulse, and asks all sorts of questions during an examination; looking at her glowing skin and glossy hair (impossibly, she's 61), you want what she's having. She gives you an iPad to take notes on that automatically send to your email, and she prescribes herbs, creams, heat and cold regimens, and food choices to bring home with you. If you're getting Panchakarma, Soffer checks in with you or your practitioners at least once a day and alters the treatments as you progress. "After the series, we meet again for a follow-up," she says. The ultimate luxury: Book a room at The Proper for the duration of your Panchakarma. (There's a discount; The Proper takes special care of Surya guests.)
goop Detox Favorites
goop Beauty

Detoxifying Superpowdergoop, $60.00

SHOP NOW

goop Beauty

Ultimate Dry Brushgoop, $25.00

SHOP NOW

goop Beauty

Himalayan Salt Scalp Scrub Shampoogoop, $55.00/$38.00 with subscription

SHOP NOW
Once you're in the treatment rooms (gorgeous, enormous, and lined in beautiful fabrics), the evaluations continue and treatments begin: You might find yourself with your feet in a warm bubbling bath that Soffer says changes colors as you sit there—the colors correspond to different conditions within the body. There's of course the four-handed massage (it settles the nervous system, Soffer says), along with Shirodhara, where a warm herbal oil is poured in patterns over your third eye and forehead. ("It can create a profound state of rest and even expanded consciousness," notes Soffer.) There are herbal rice scrubs (intended to pull out excess heat), ear candling (with long paper cones that burn gently to melt the wax to the perfect warmth so you never feel it), and something called Shiro Basti, where the top of your head is enclosed in a tall leather cylinder filled with herbal oil for deep peace: "You can see the change in a person's eyes as the healing oils and herbs soak in," says Soffer.
Every room has a large, beautifully tiled shower, so when you're through, you can wash your hair (with the oil treatments, you'll need several shampoos) and skin, relax, and get ready for whatever's next.
goop Beauty

Amino Acid Shinebath Shampoogoop, $36.00/$32.00 with subscription

SHOP NOW

ROZ

Foundation Conditionergoop, $42.00

SHOP NOW

Crown Affair

The Towelgoop, $45.00

SHOP NOW
Don't rush out though—and get there early if you can. There's a stunning and deeply soothing meditation room where you can wait for treatments (or come back to your senses afterward), and a kitchen that emanates delicious smells—vegetables roasting, cozy spa tea brewing, kitchari bubbling on the back burner, and, of course, the obsessed-over spa bread. You sit at the long, welcoming wooden table, sip your tea, and study the giant glass jars full of herbs that line the walls (all constantly in use for various Soffer prescriptions). It's the most LA experience of all time, and at the same time, the least. Whatever your perspective, it's next-level self-care with results for both mind and body that last long after the treatments have become (warm, happy) memories.
Note: For Panchakarma treatments, Soffer prescribes at least a week of home preparation beforehand; the exception is the (heavenly) Taste of Panchakarma, a one-day version.