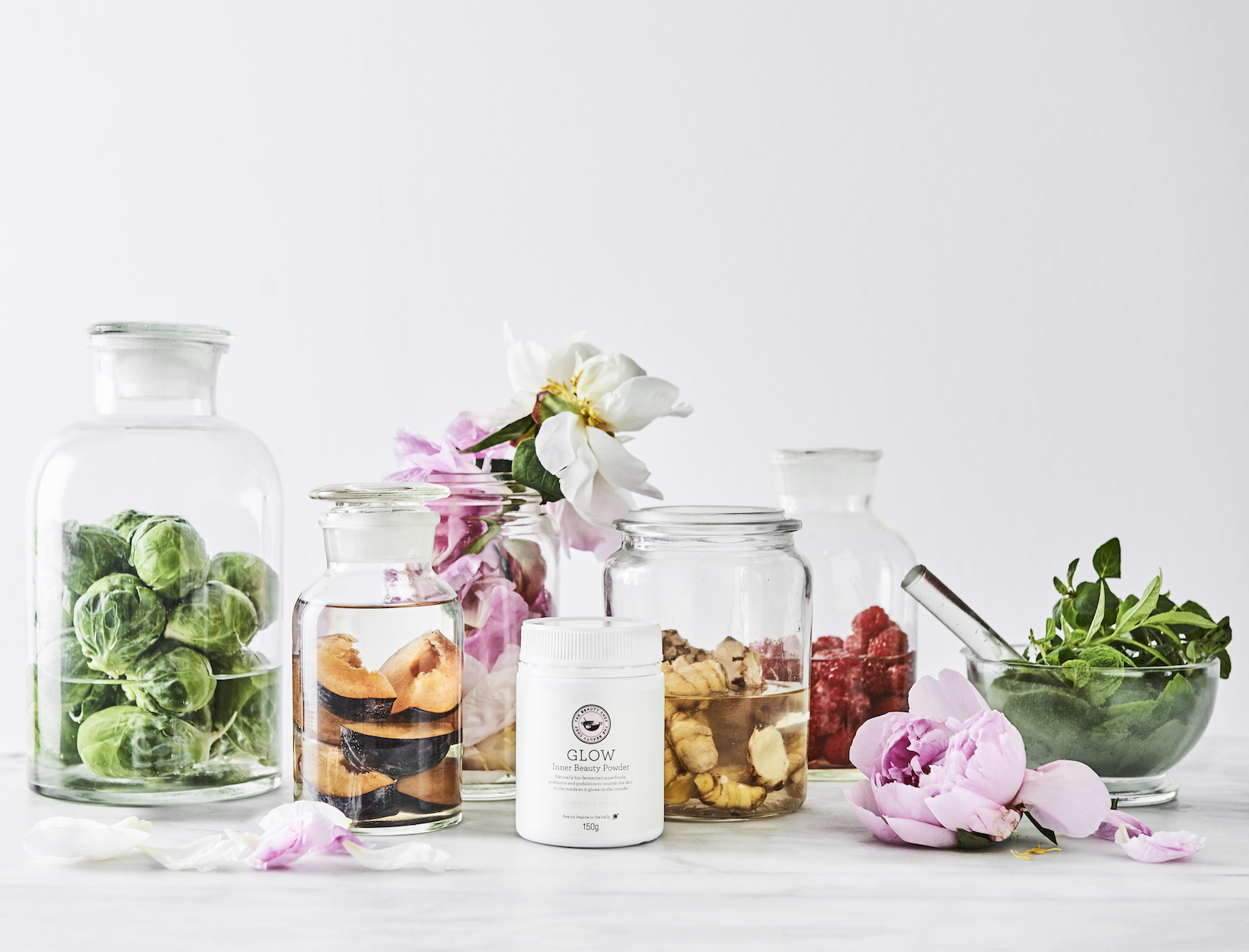 Gut-Based Beauty
The role of the gut in overall health is well established; one of the benefits we've noticed as we've changed up our diets to include more probiotics—in fermented food like kefir or sauerkraut, or in supplements—is improvements in our skin. Australian entrepreneur Carla Oates—founder of the bestselling pre- and probiotic-infused beauty ingestible line (which also makes amazing topical skincare) The Beauty Chef—has built her business on this phenomenon. After a career as a beauty editor, she began making organic fermented foods at the same time that she started experimenting with creating skincare formulas.
The resulting ingestible pre- and probiotic powders and liquids (our new favorite is the turmeric-infused Sleep Powder, which you mix with nut milk to create a delicious, creamy golden milk to drink before bed), plus skincare essentials, work in tandem to help smooth the feel of skin. Made with ingredients like organic coconut water and aloe juice, unpasteurized lactic-acid-producing probiotic cultures, and antioxidants from plants, the ingestible formulas are a great addition to a clean-eating program; they easily mix into smoothies, water, or juices.
The balm, serum, and toner are all super-powered with natural antioxidants, moisturizers, and probiotics, for a skin health system that leaves you glowing—truly, from the inside out.