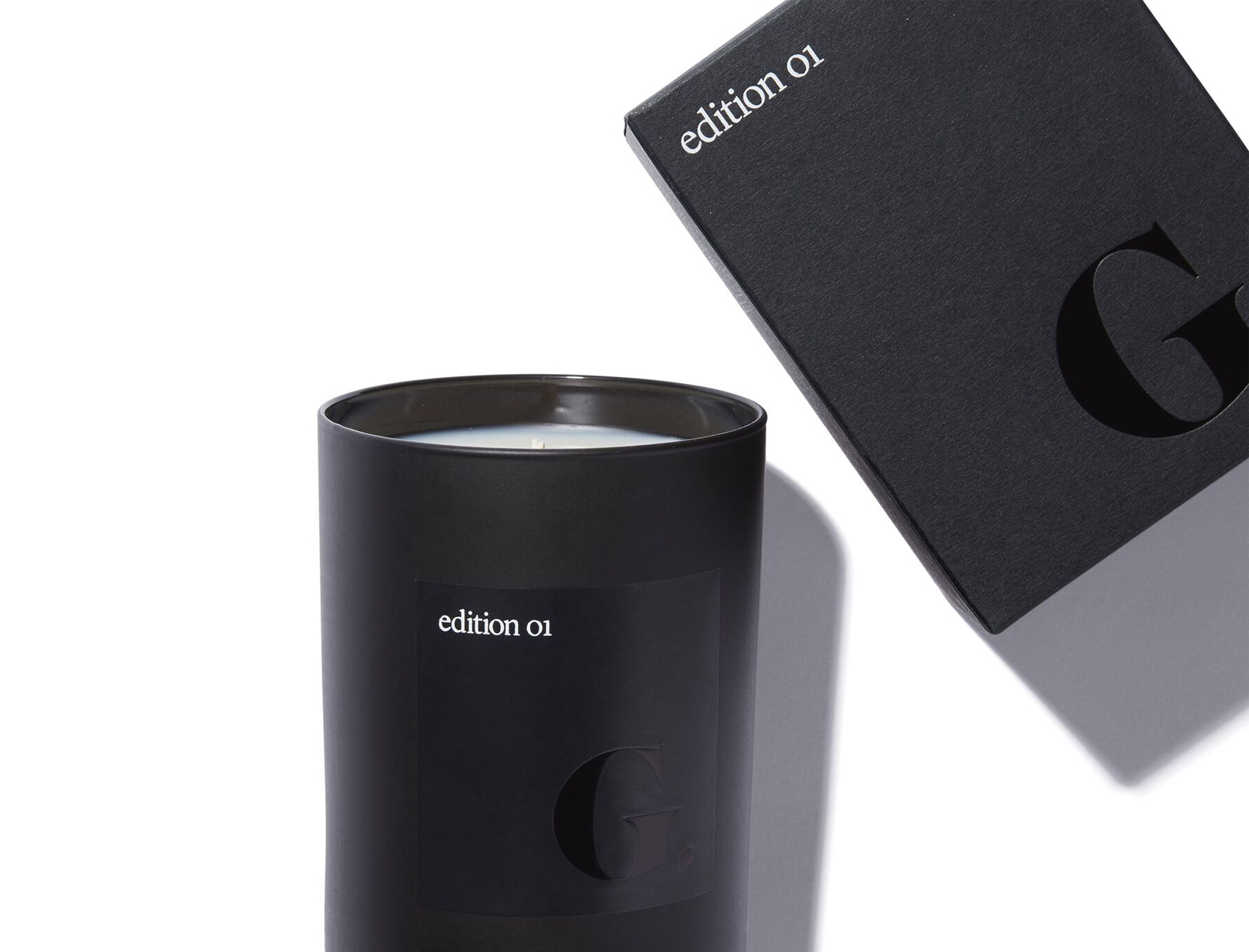 Ask Jean: The One Gift that Fits All?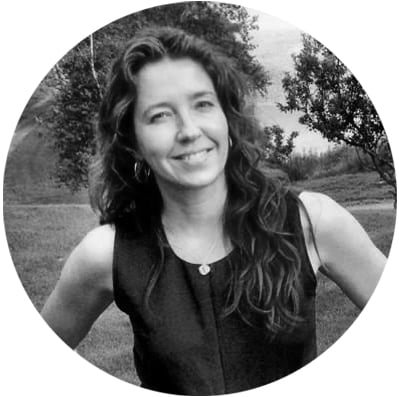 Dear Jean, I love the goop gift guides. But I'm terrible at gifts; I want to buy a whole bunch of one thing and wrap it all up and forget about it until…I need to give one! What's the most universal gift in the guides?—Laura W.
Dear Laura, it is the rare person who is immune to the charms of a gorgeous candle, so a closetful of really fantastic candles is the ultimate gift-insurance plan: One that smells subtly of spices, herbs, and a (lit) ancient fireplace is sure to appeal across the board. Add to that a sleek, non-gender, non-decor-specific design and the fact that this particular candle, goop's edition 01 — winter 2016, is made with botanical extracts instead of fragrance-industry chemicals, listed on the label so you don't have to wonder what you're breathing. I'm telling you, everyone wants this candle and they'll burn it thinking of thoughtful, tasteful, mysterious, and sexy you.
HOT TIP: Yes you're supposed to trim the wick; why I am too lazy to do so is as mysterious as the scent of edition 01 — winter 2016 itself. But, there's something at least as good, maybe better, than the usual wick-trimming admonishments: The first time you burn a candle, burn it for long enough that the entire top layer of the candle is liquid. This makes it so the candle, for the rest of its life, will burn evenly. (No weird crags and canyons that would otherwise drown the wick and permit further burning.) I got this advice from the geniuses at Lafco, who make a dreamily-subtle, essential-oil-infused Chamomile Lavender candle, and it has changed everything for me. I hope it does for you, too.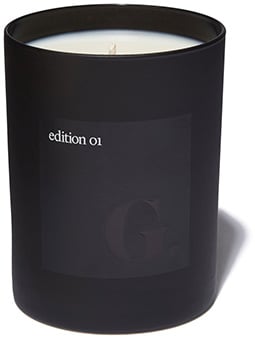 goop Fragrance Scented Candle: edition 01 — winter 2016
goop, $72
A scent of cypress smoke, snow, sensual quiet.

This is a scent composed entirely of rare, all-natural elements imbued with the power to entrance and transform. The olfactory fingerprint of each individual plant, where it was grown and how it grew gives this perfume its character, its mystery, and its beauty. It is pure, alive—the real thing.