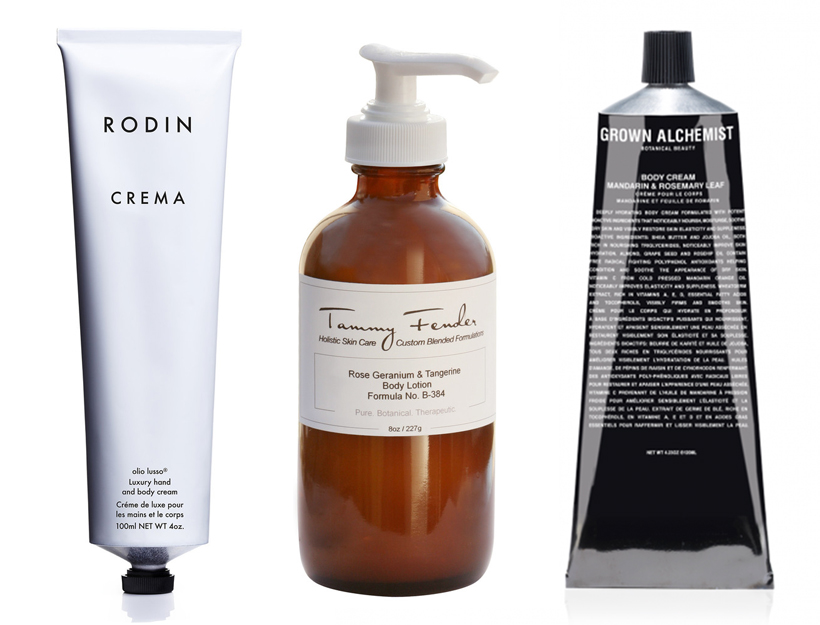 Ask Jean: Is it Weird to Give Beauty Products as Presents?
We want to answer your most pressing questions—or, you know, just the things that you're curious about. Please keep them coming to: feedback [at] goop [dot] com, or tweet us @goop. Below, a q for our new beauty director, Jean Godfrey-June.
Dear Jean,
Is it weird to give skin cream as a present? Makeup? Perfume? Even if you know the person loves a particular brand? —B.W.
A big jar of Anti-Aging Treatment for Wrinkled and Ancient Skin or Calming Cream for Severe Acne is probably not going to thrill your recipient. Likewise bad-breath solutions or thinning hair cures. Anything that broadcasts a hideous problem will justifiably cast you as the most passive-aggressive gift giver ever. But a luxe moisturizer you know your best friend carefully hoards so she won't go through it too fast? Utterly thoughtful and a truly generous gift.
Makeup and perfume present similar pitfalls. You're confronting a person's feelings about vanity, so you can end up with "What makes you think I wear makeup?!" and "Well, I don't really like something so heavy…" Or a person might feel you were hinting that they needed the makeup or the perfume. Then again, if the giftee has a signature scent or a red lipstick she always wears or collects, perfume—gift away. Rule of thumb: If you KNOW the person wants the item in question, go for it. If you have the slightest feeling of not being quite sure, don't.
Faintly (naturally, of course) fragranced hand or body cream sends no weird messages/causes no strange conflicts. The impossibly chic tube of body cream from Grown Alchemist would delight practically anyone on earth—it's sleek and minimalist, rich with organic pomegranate, cauacu, and shea butter, and scented with essential oils ($26, goop.com). The Rose Geranium & Tangerine body lotion from Tammy Fender is airy and subtle ($75, goop.com). And the Crema Luxury hand and body cream from Rodin smells gorgeously of neroli and comes in the simplest white metal tube.